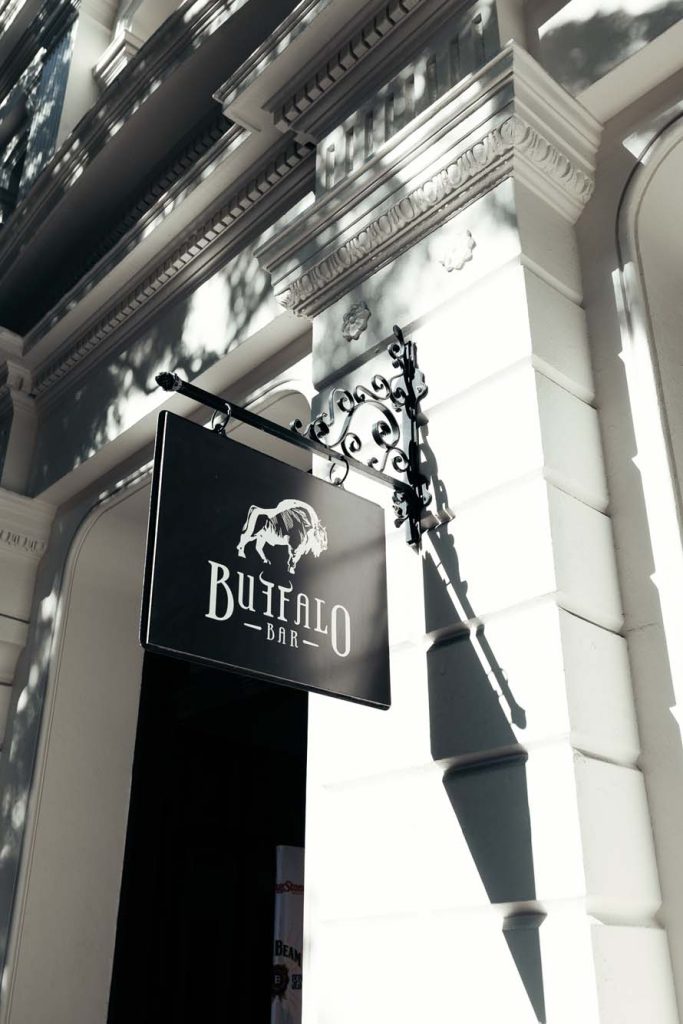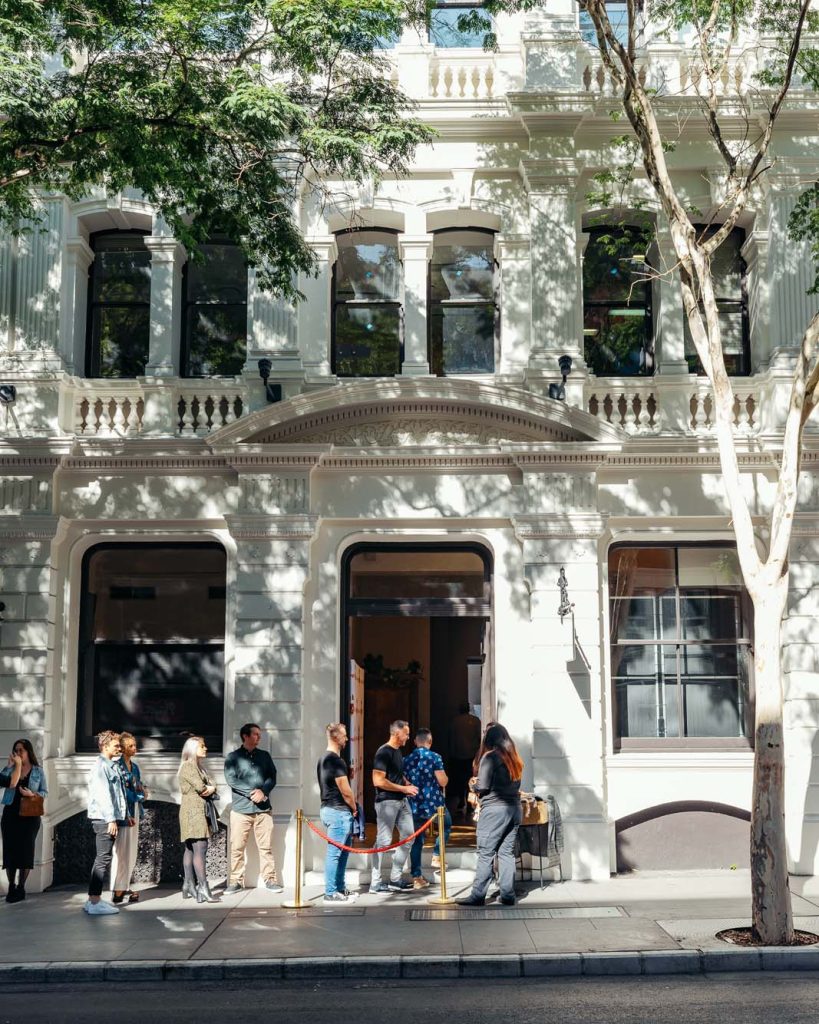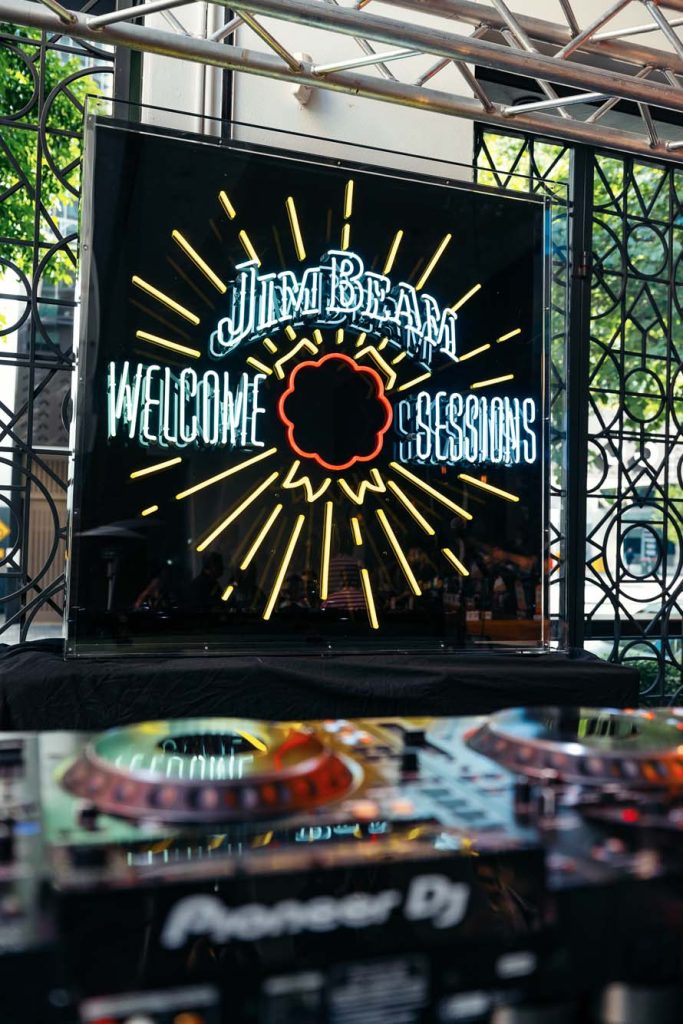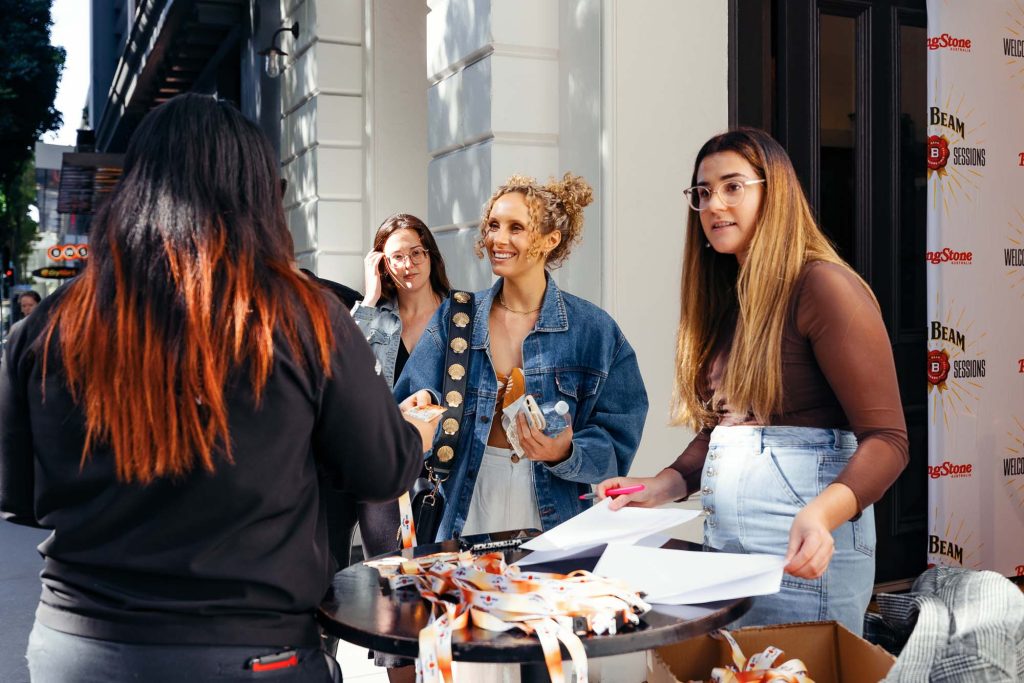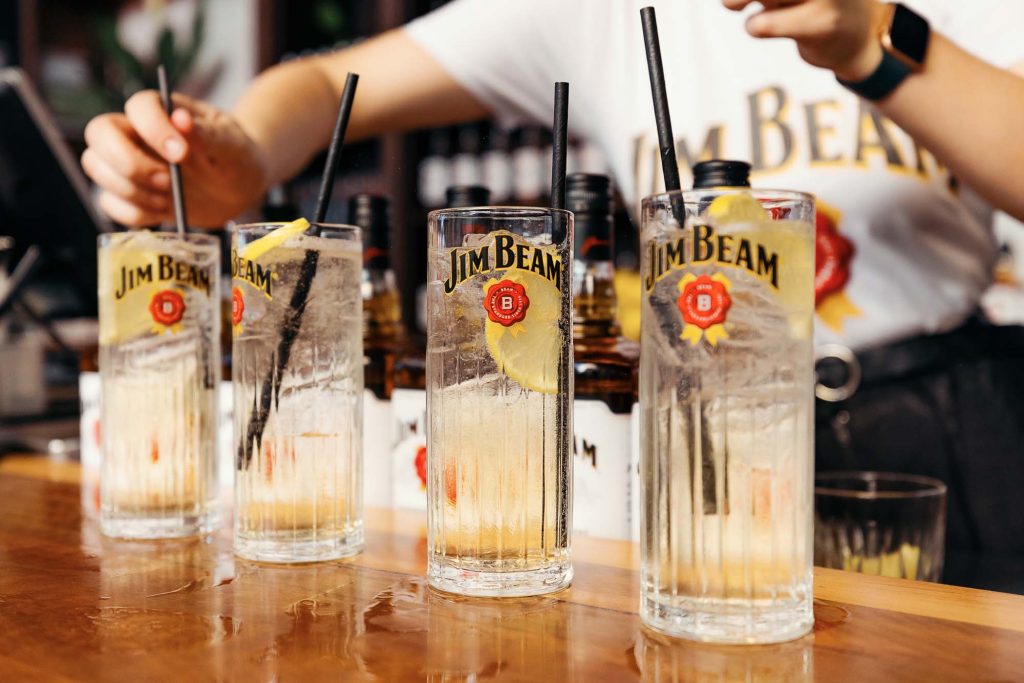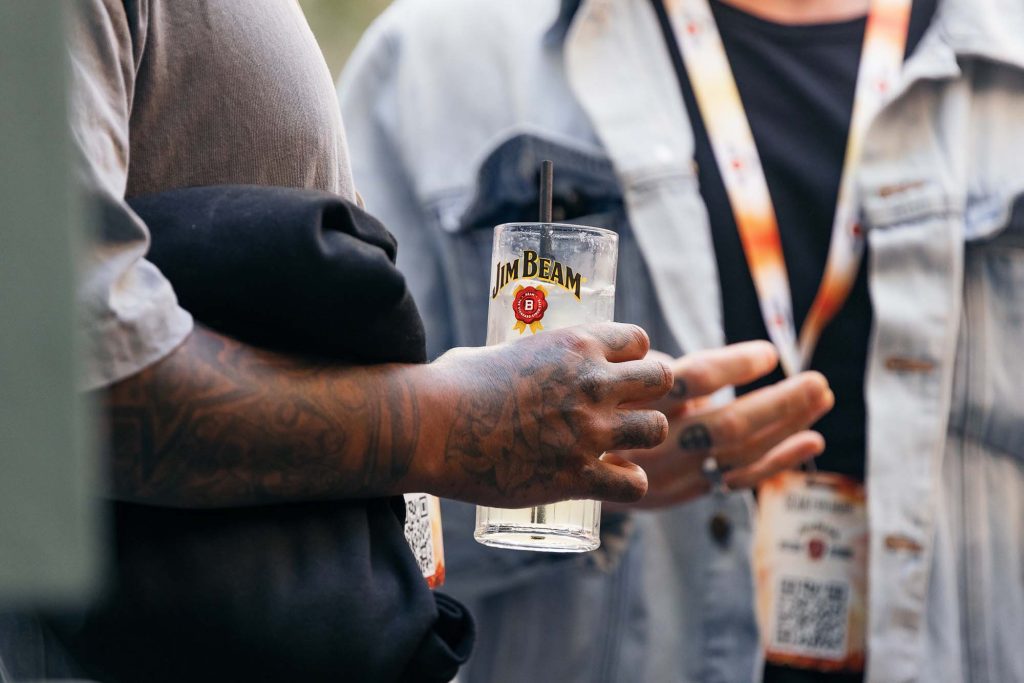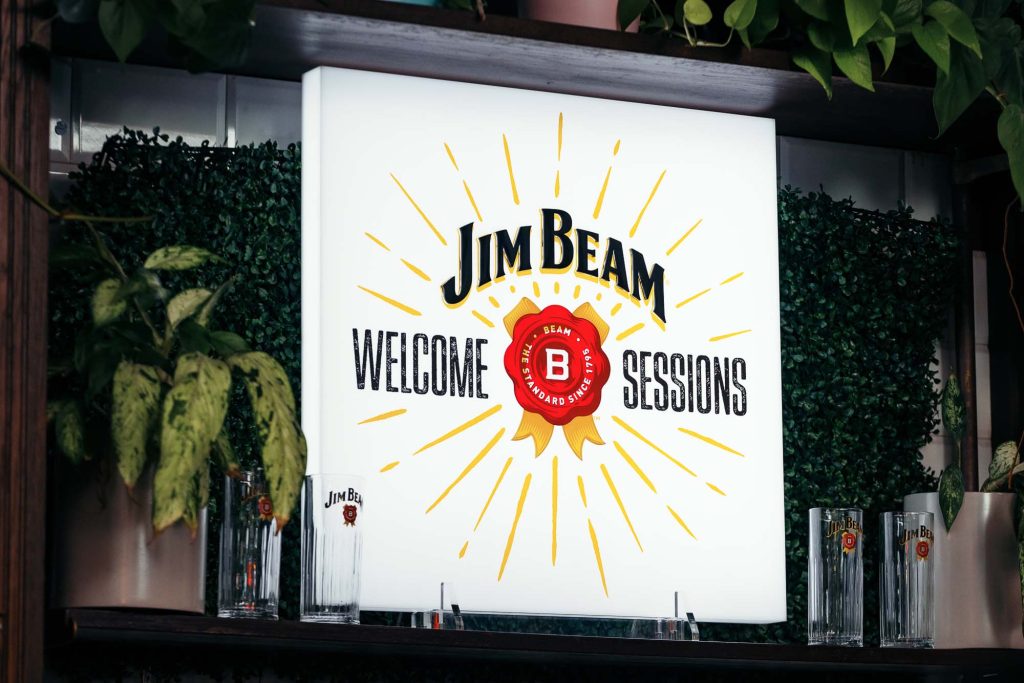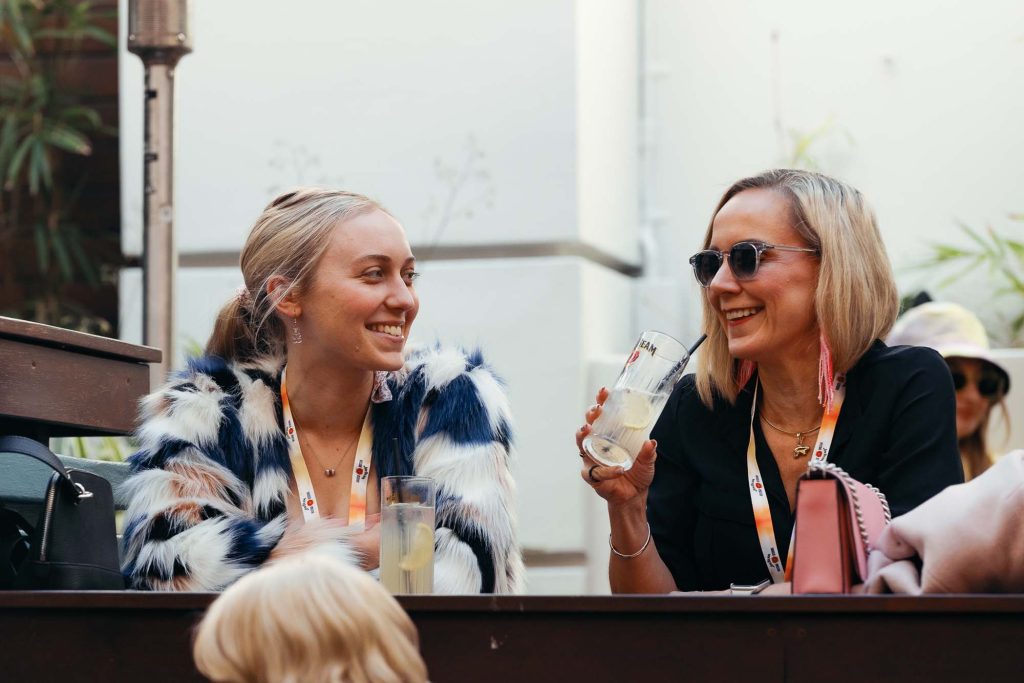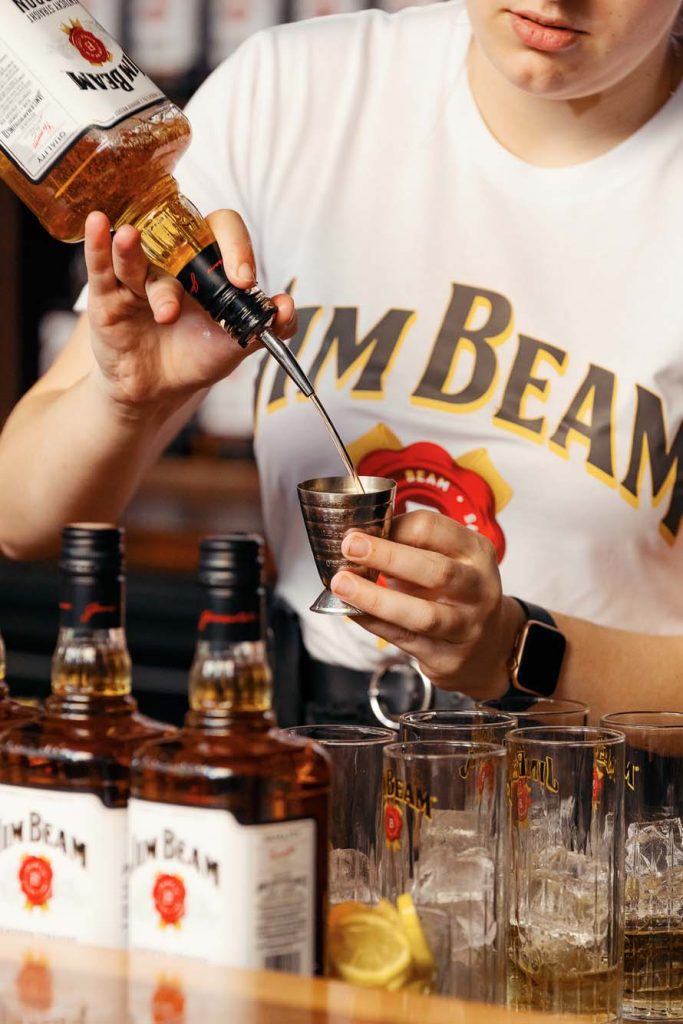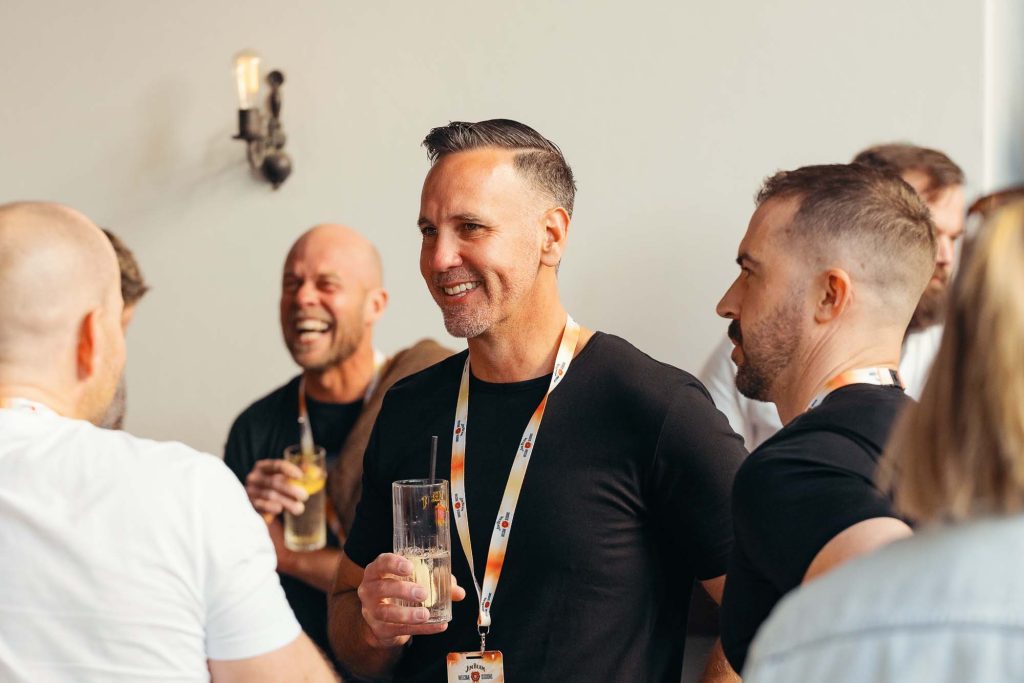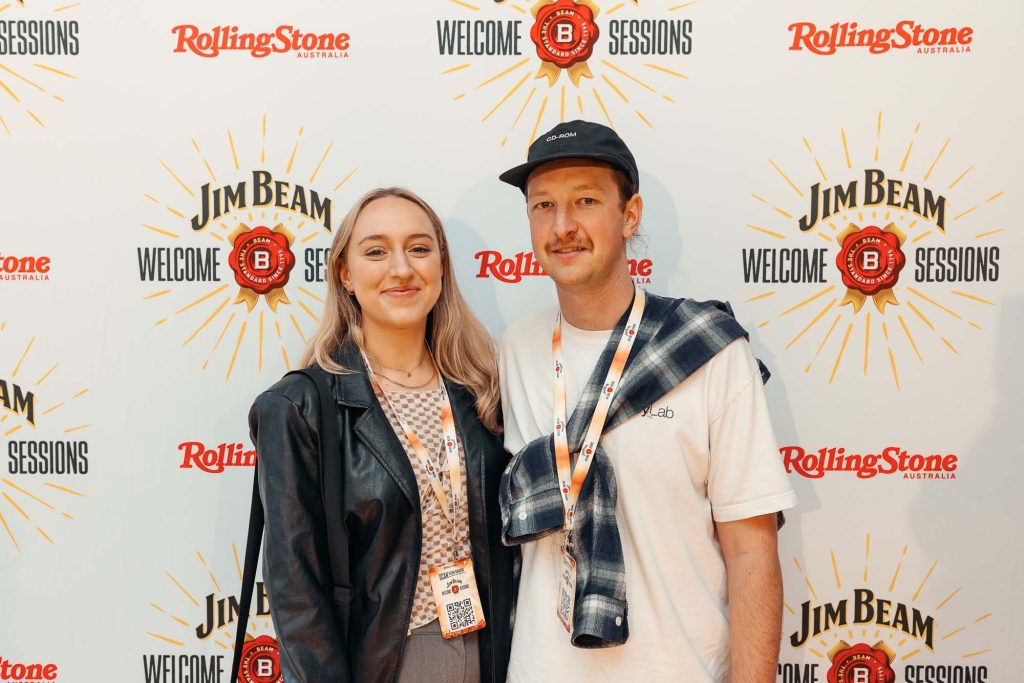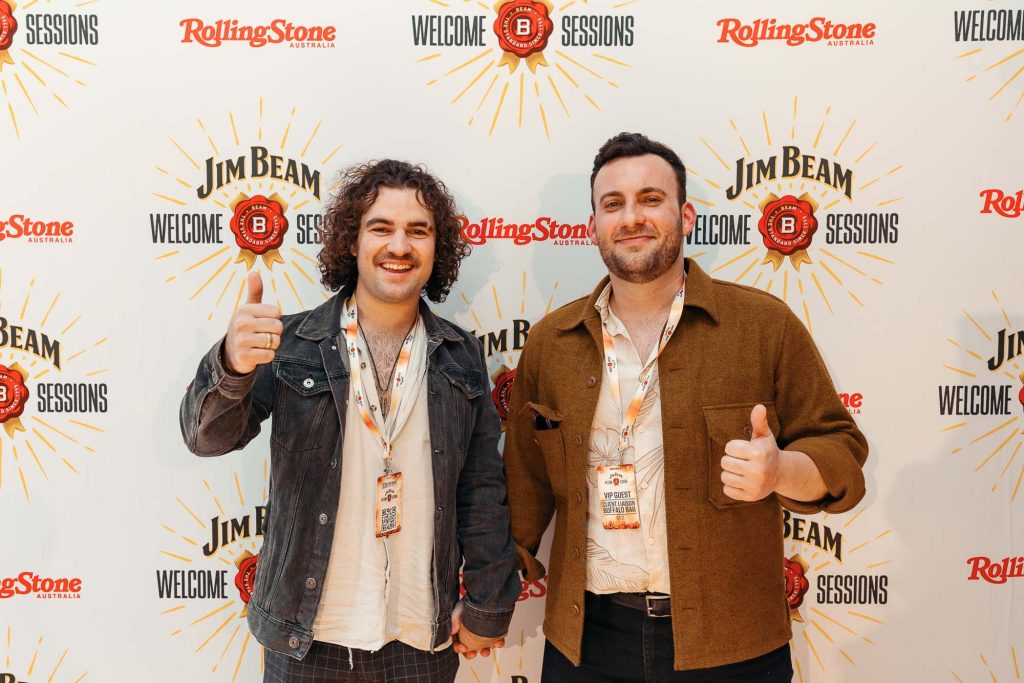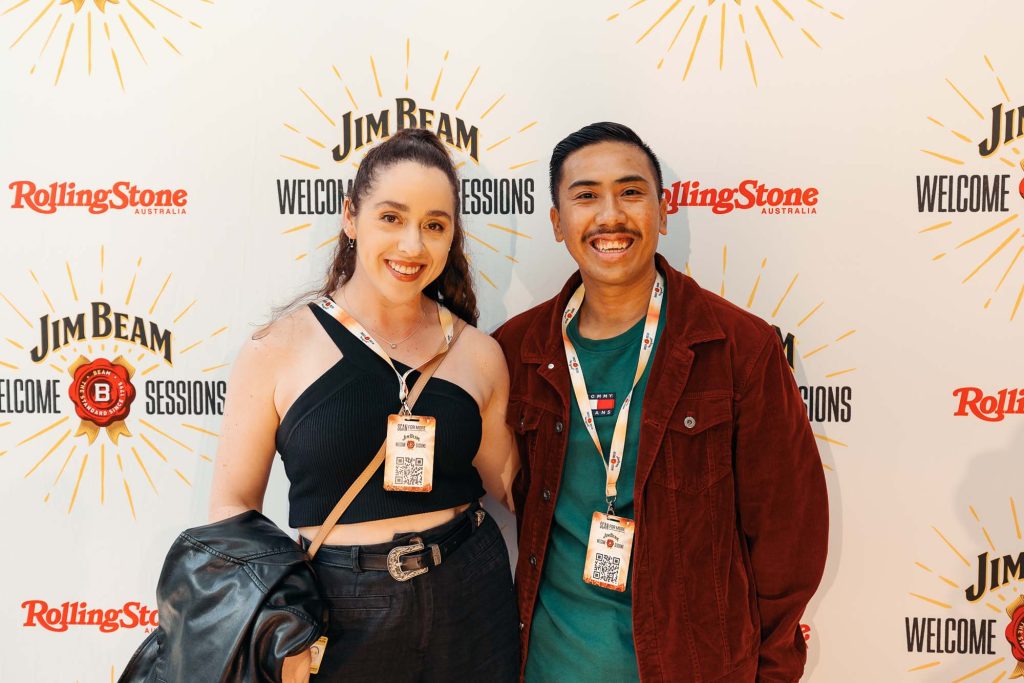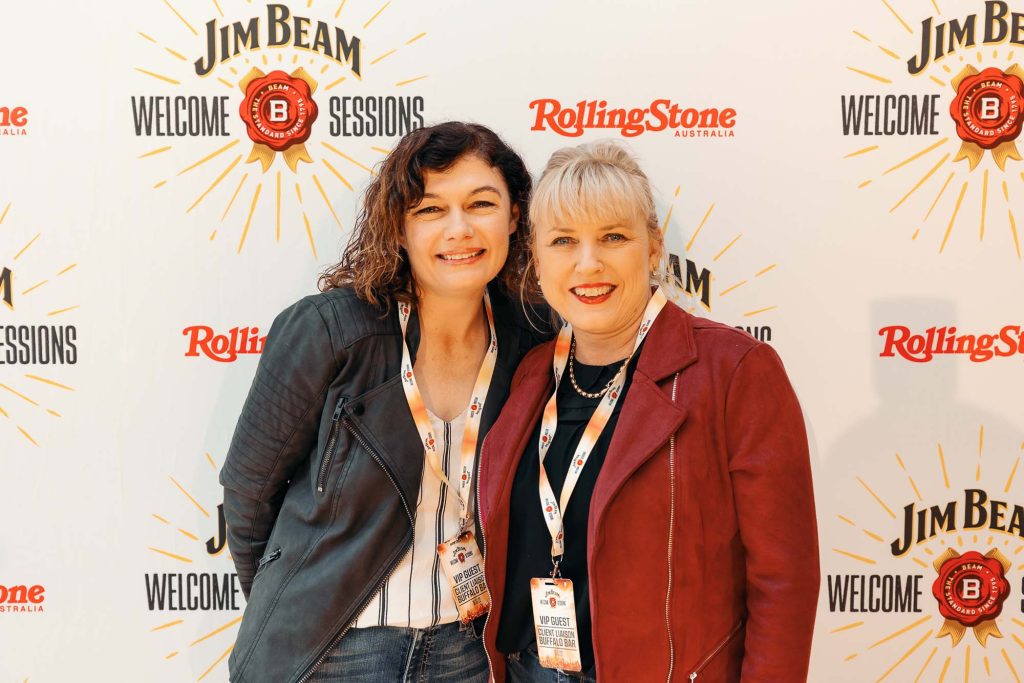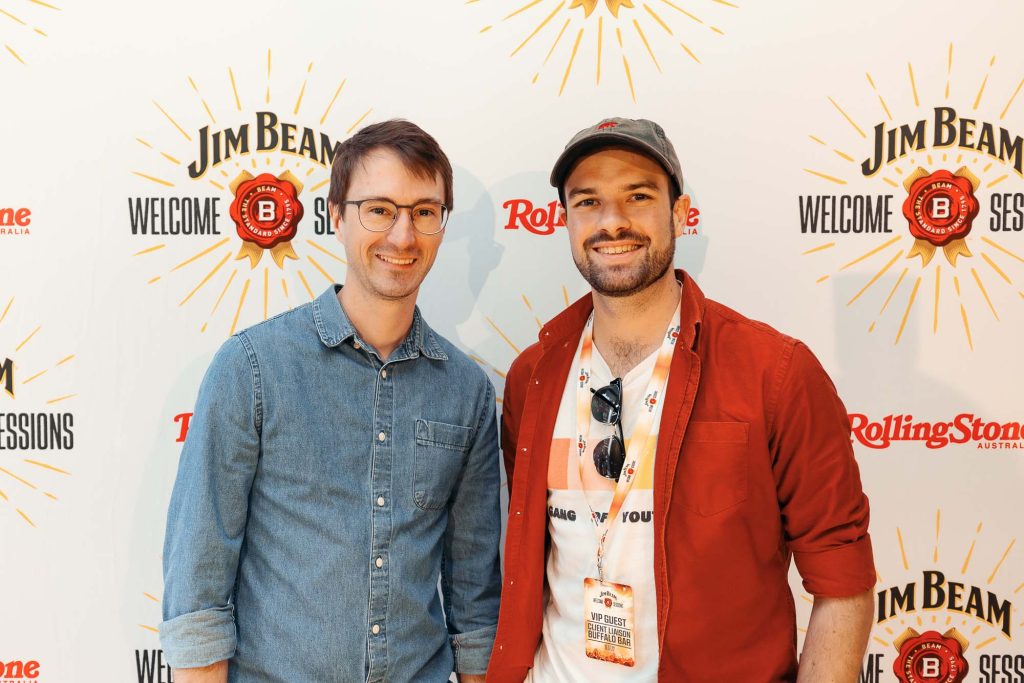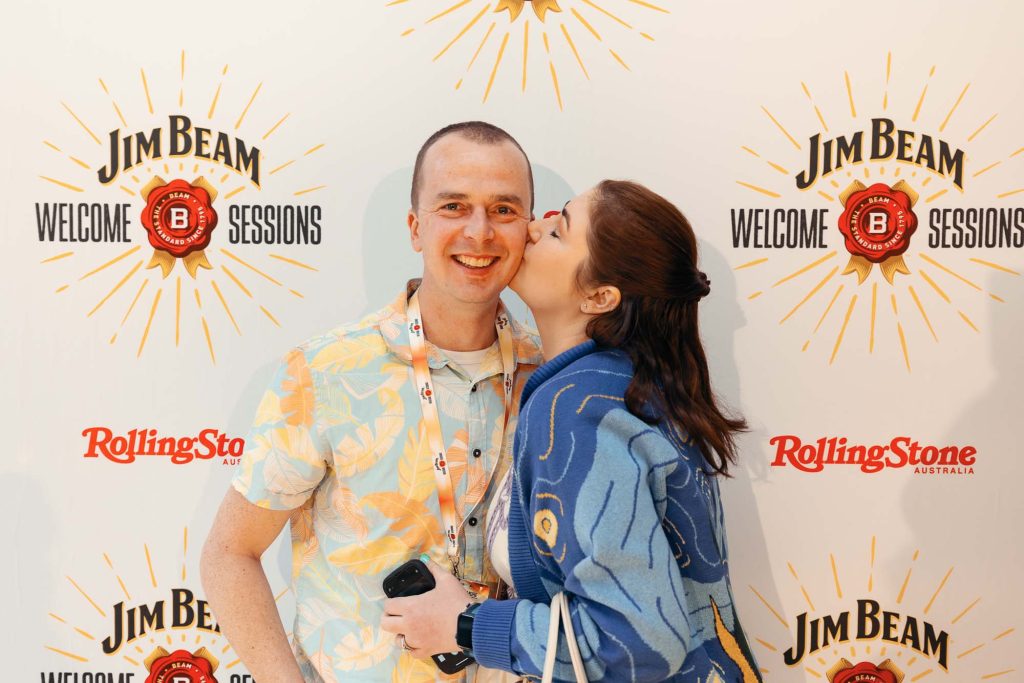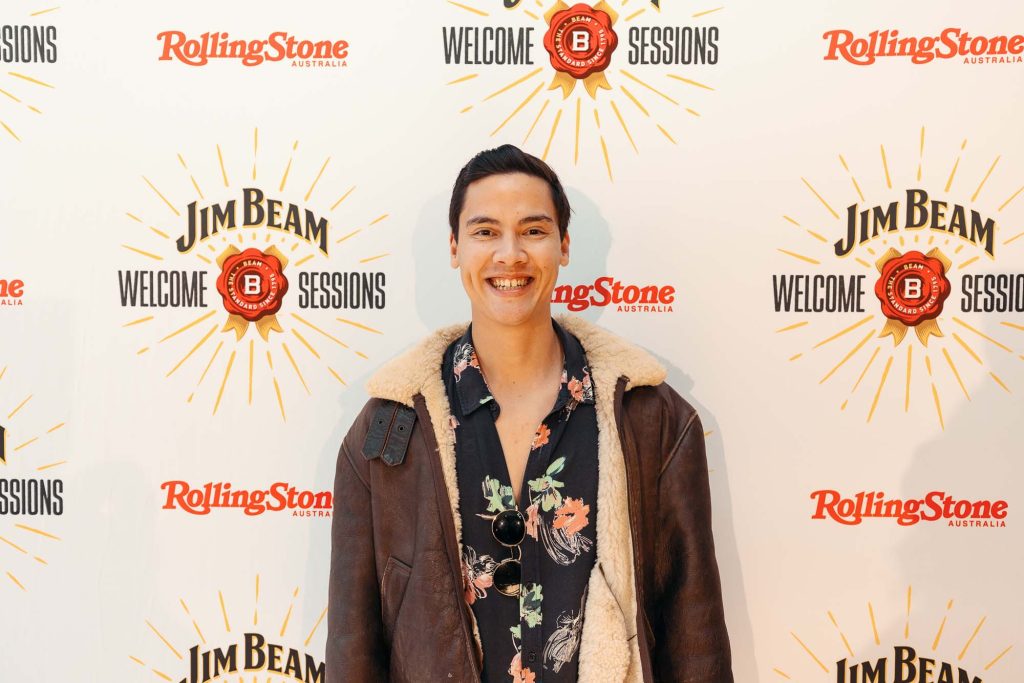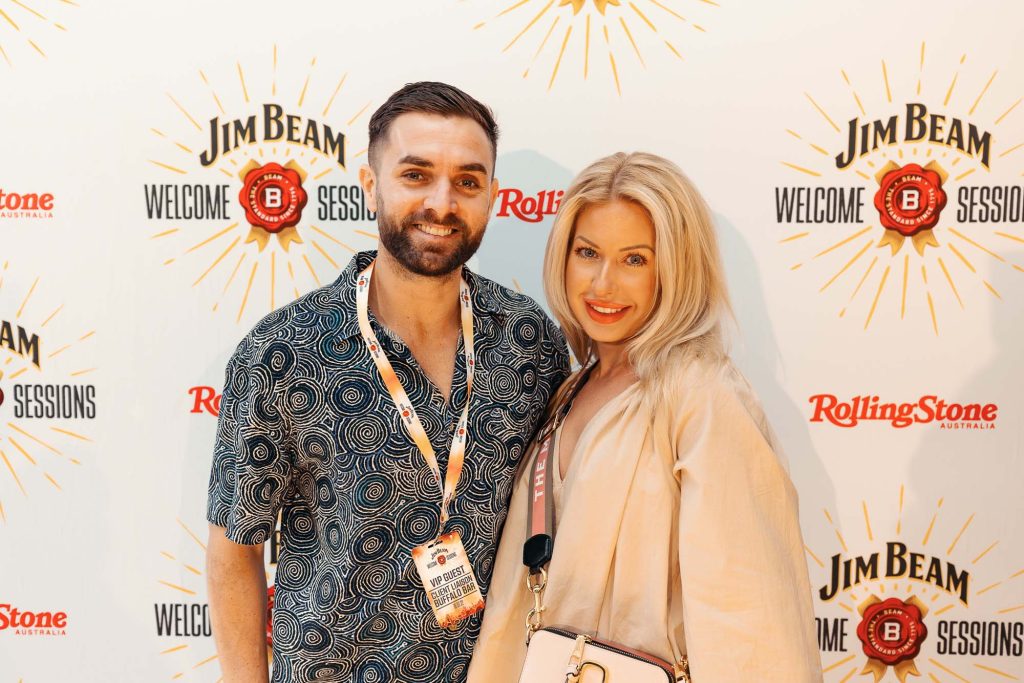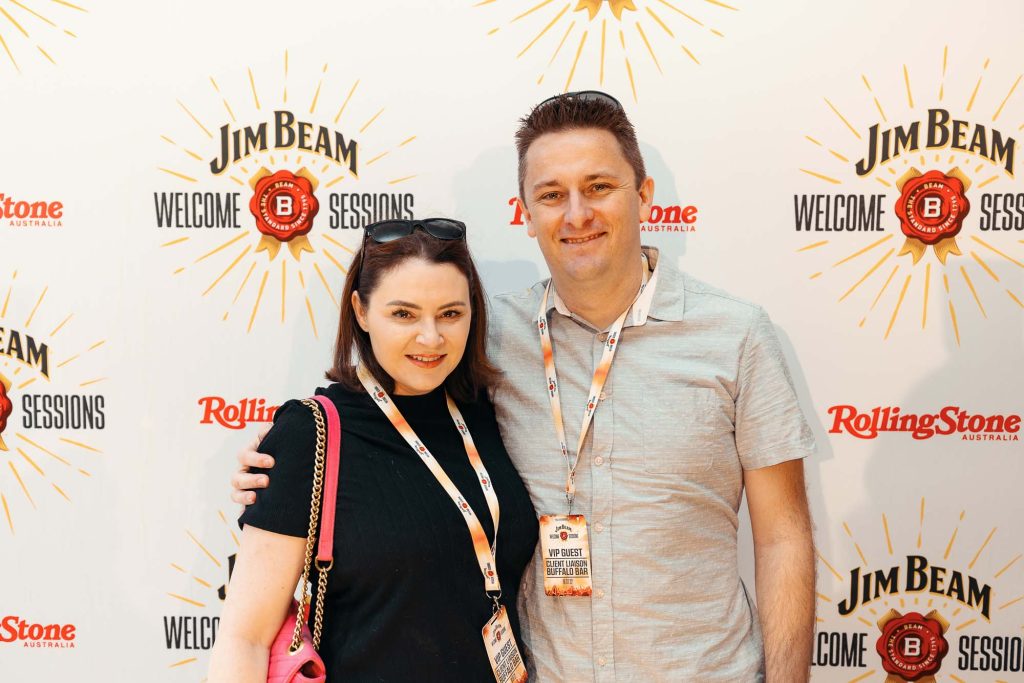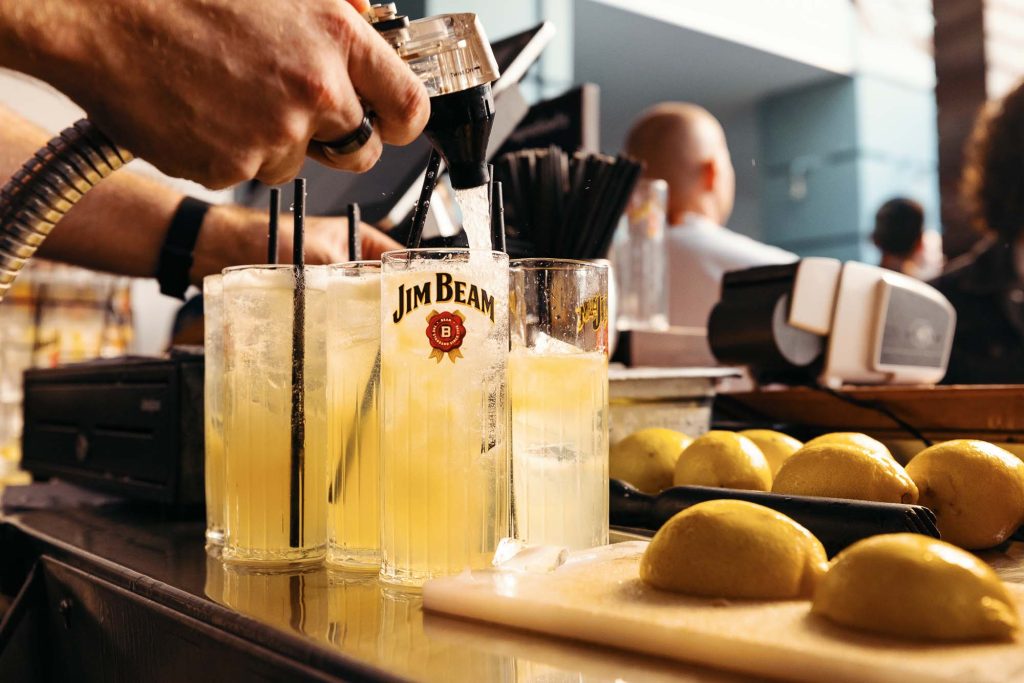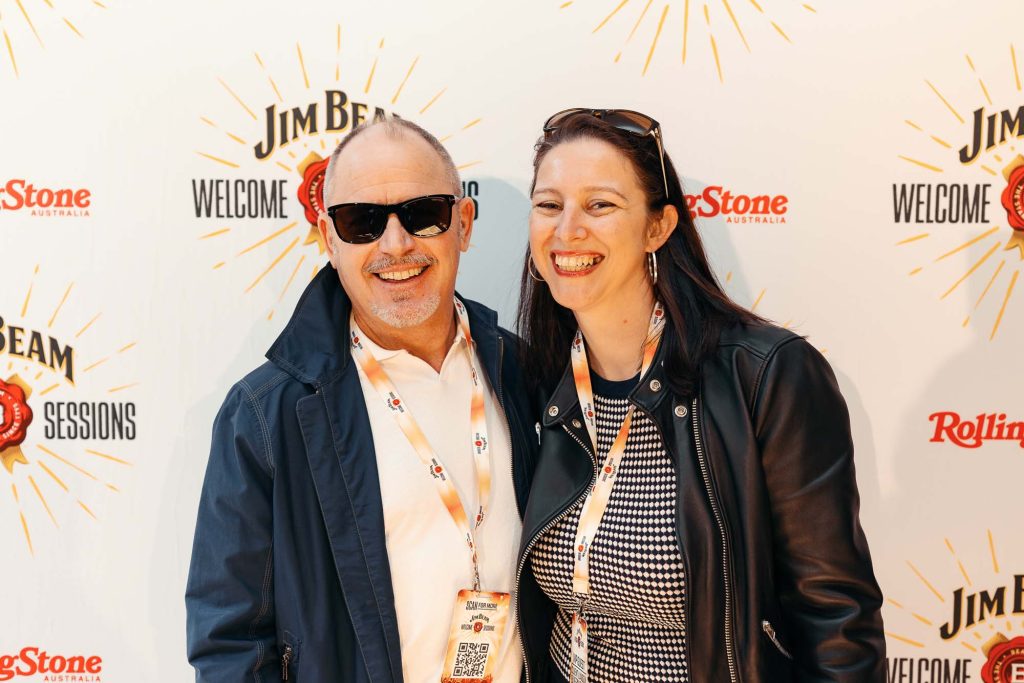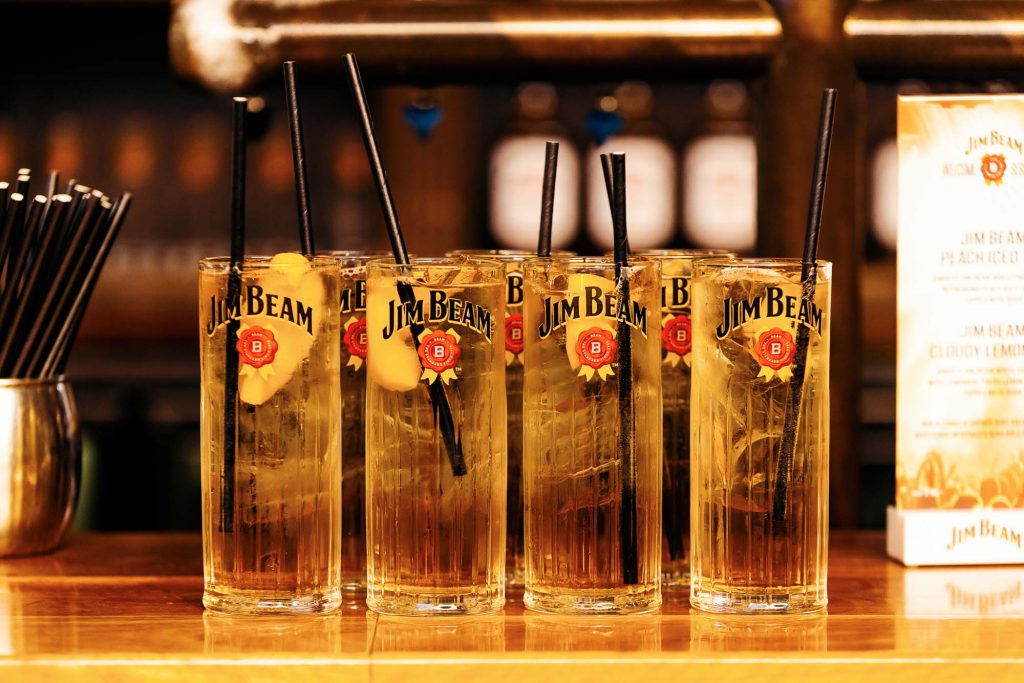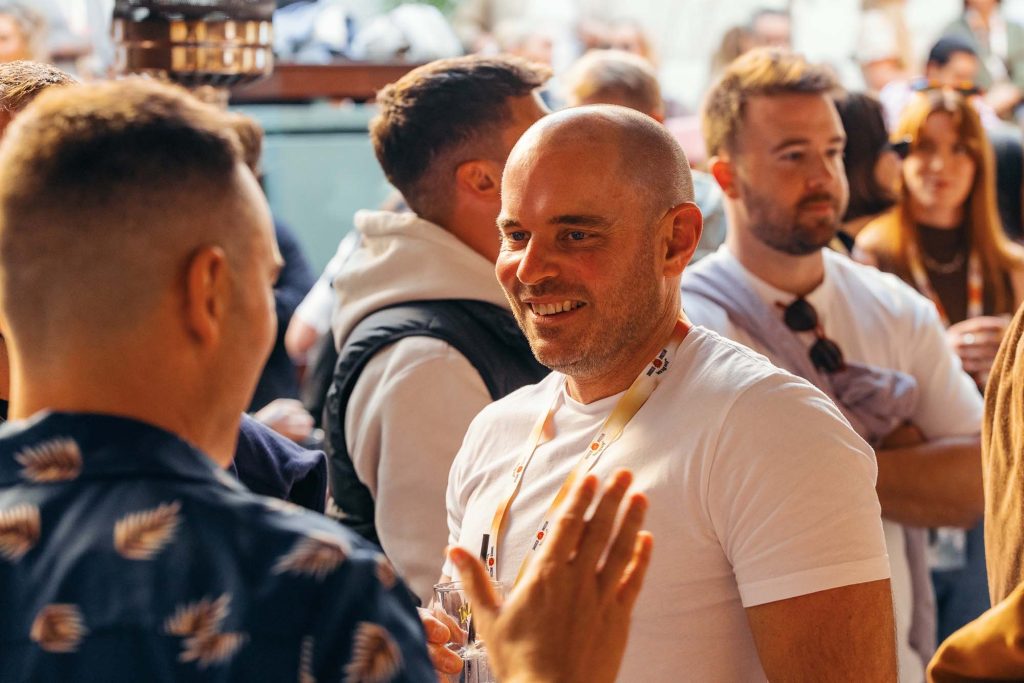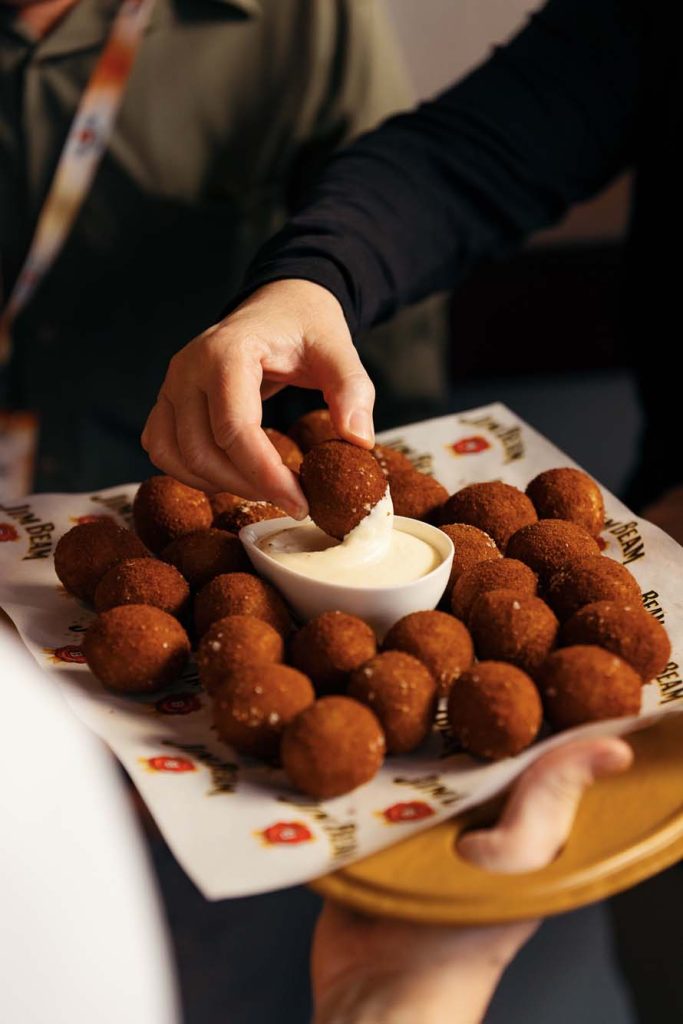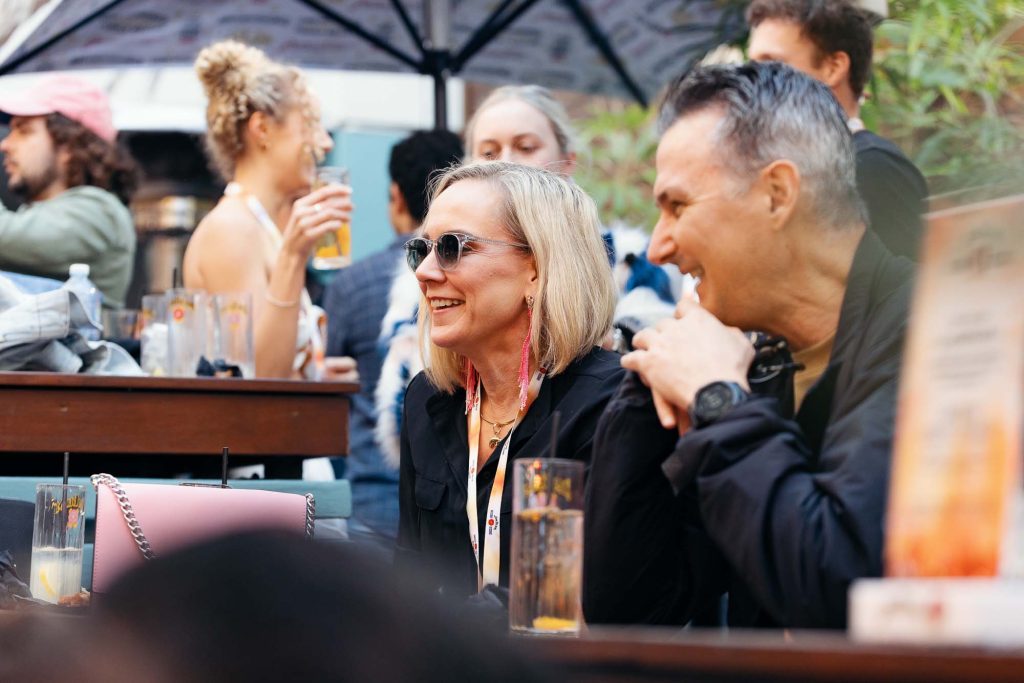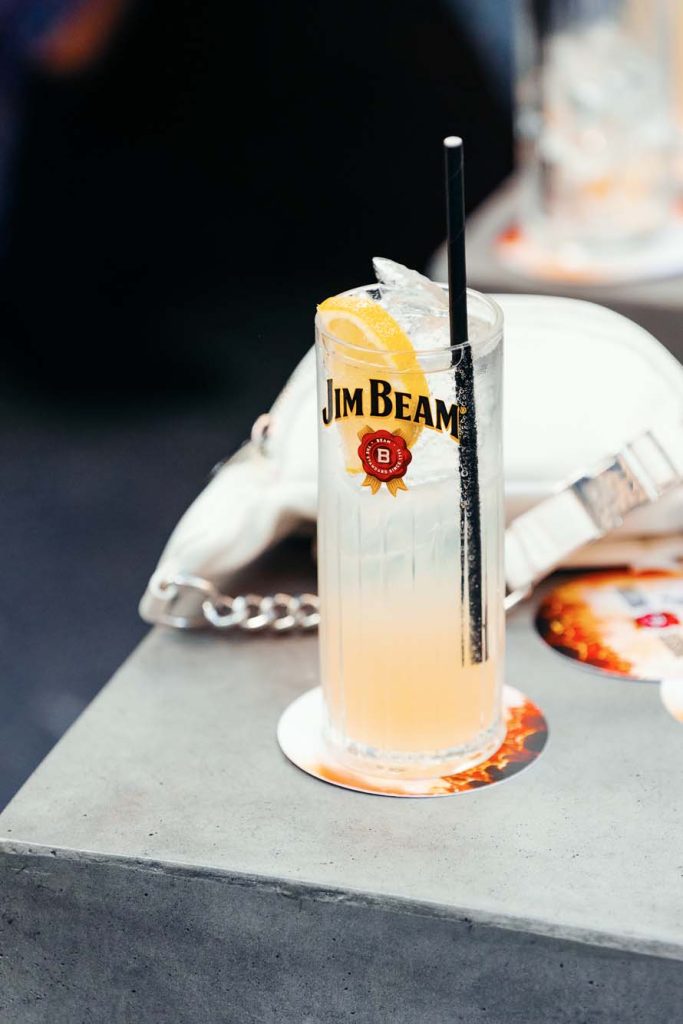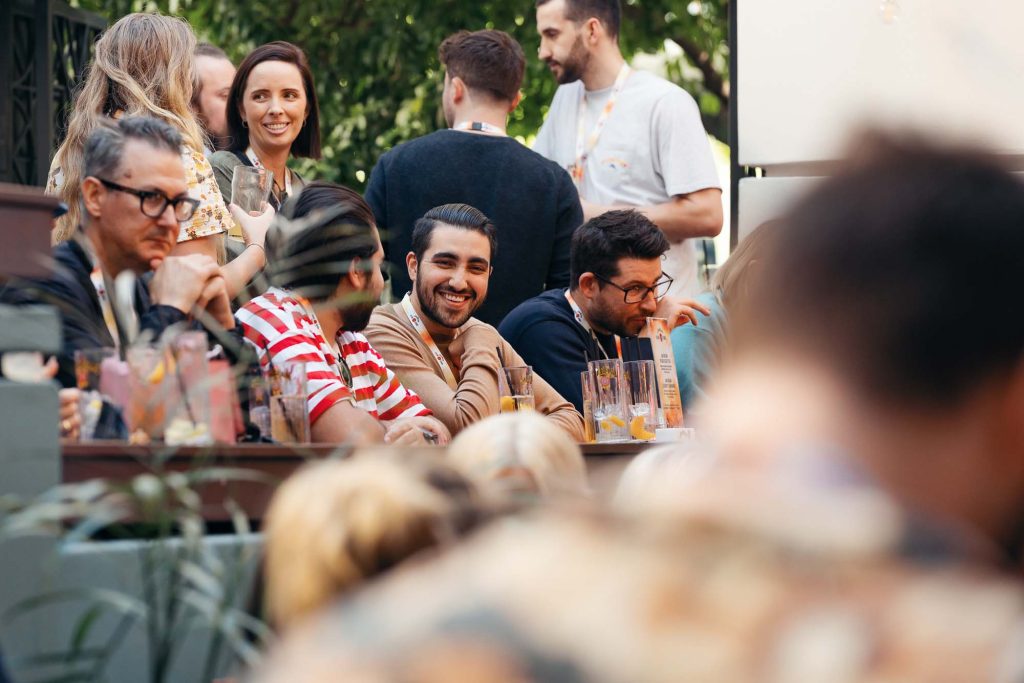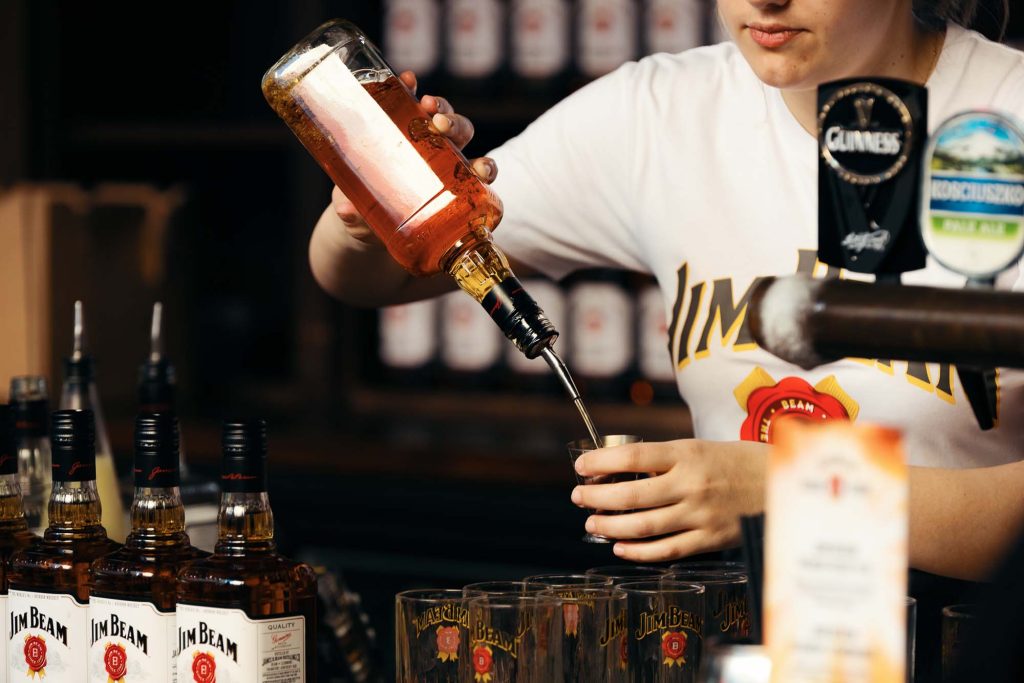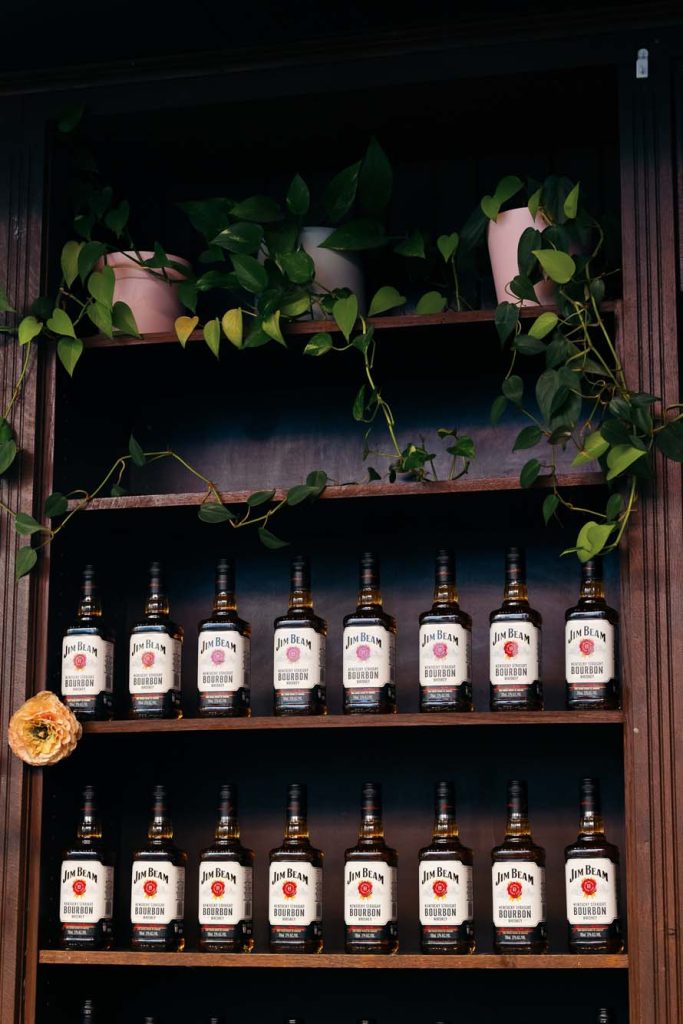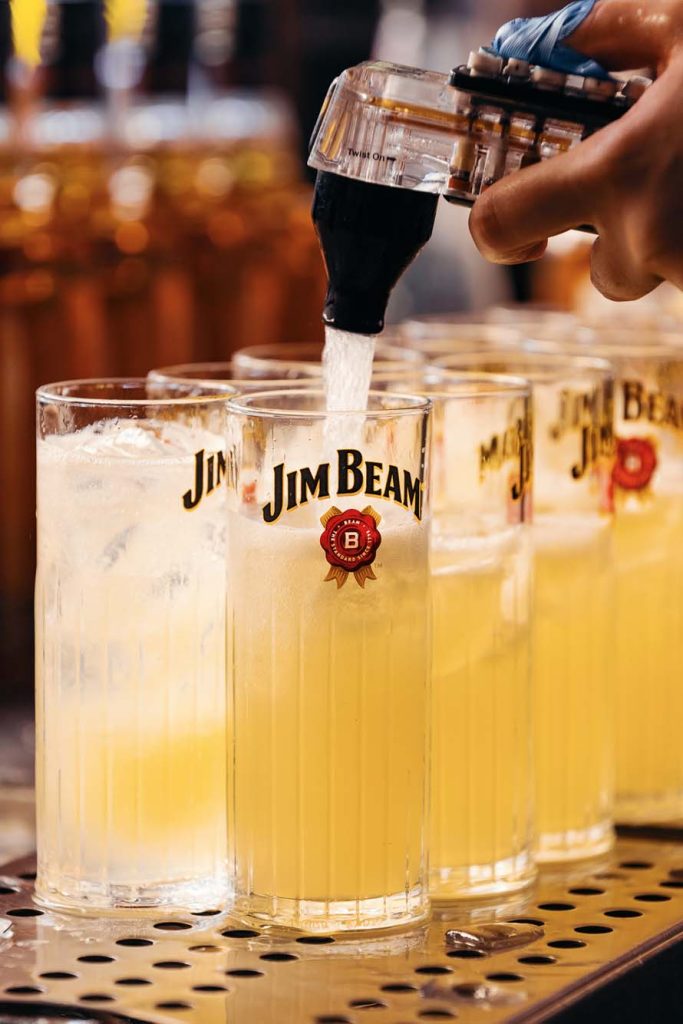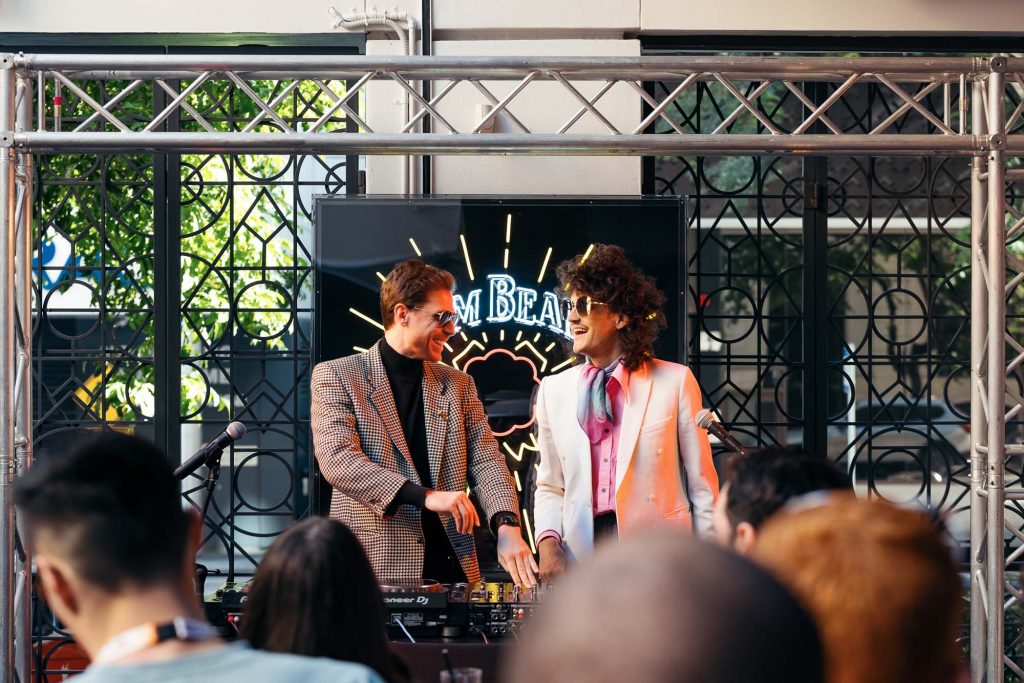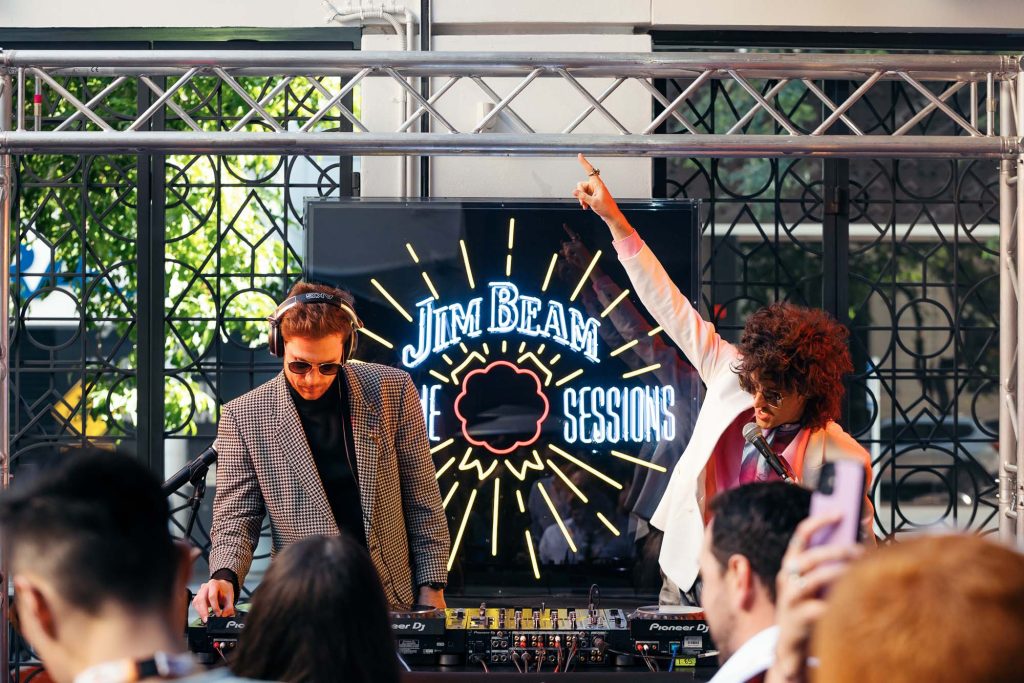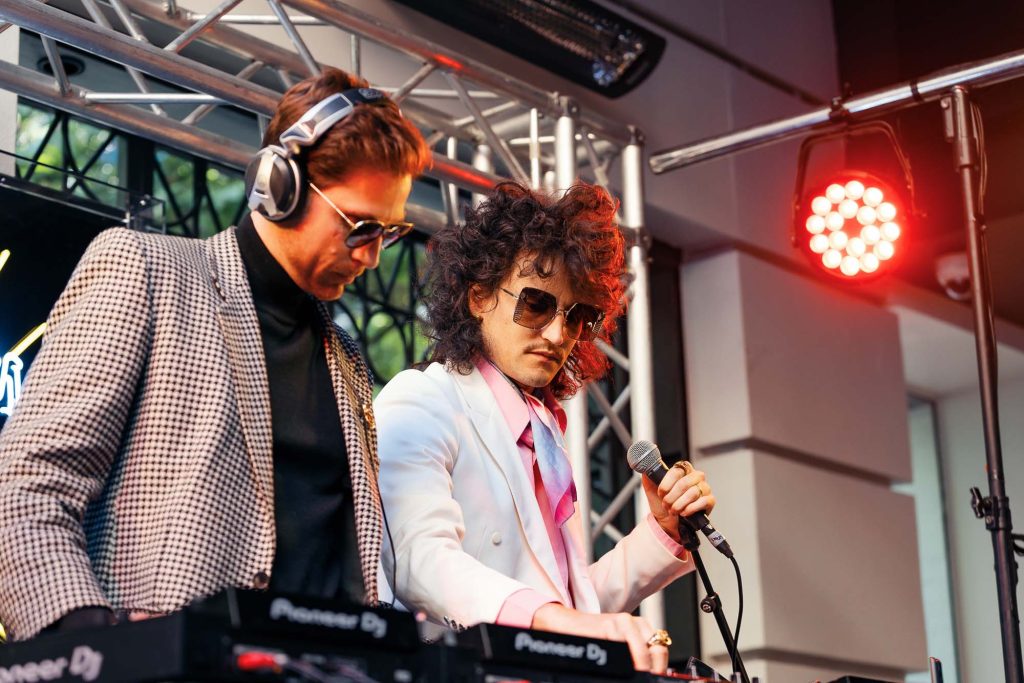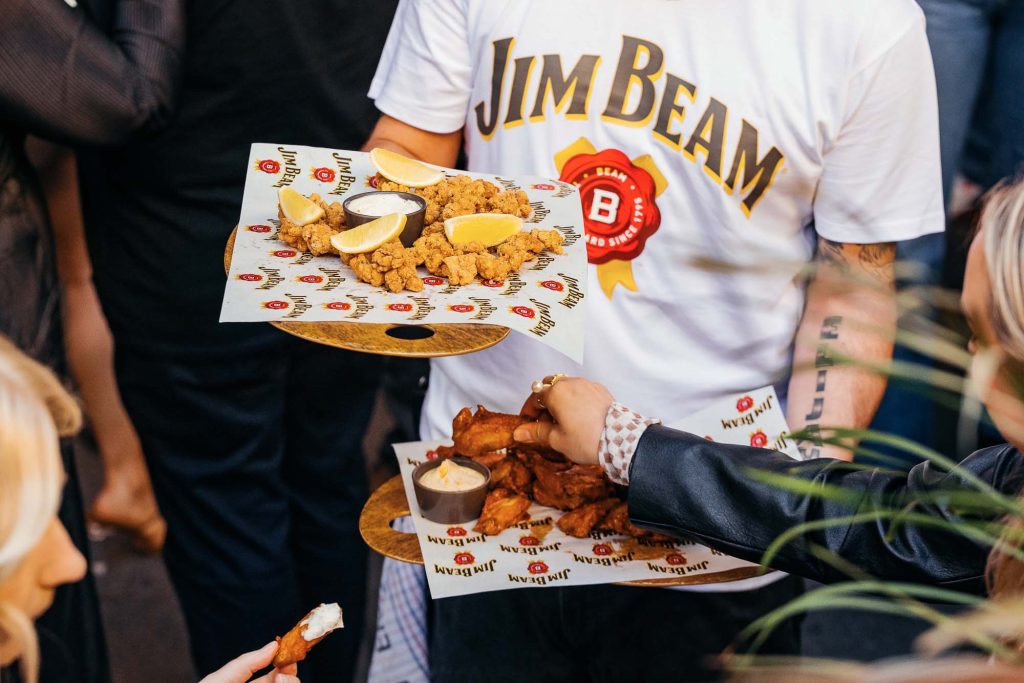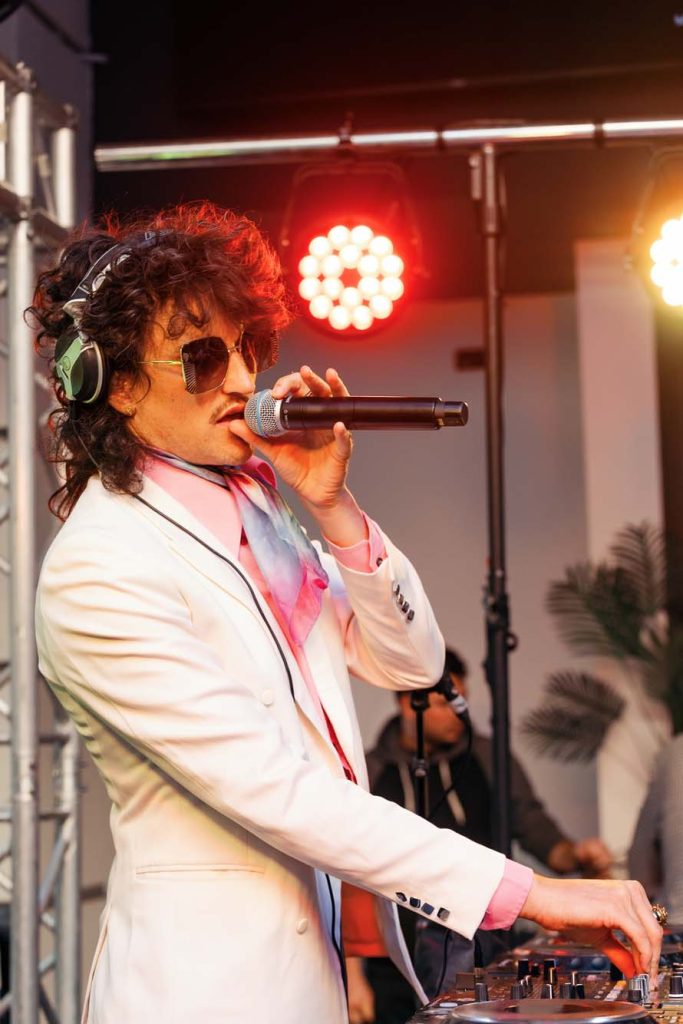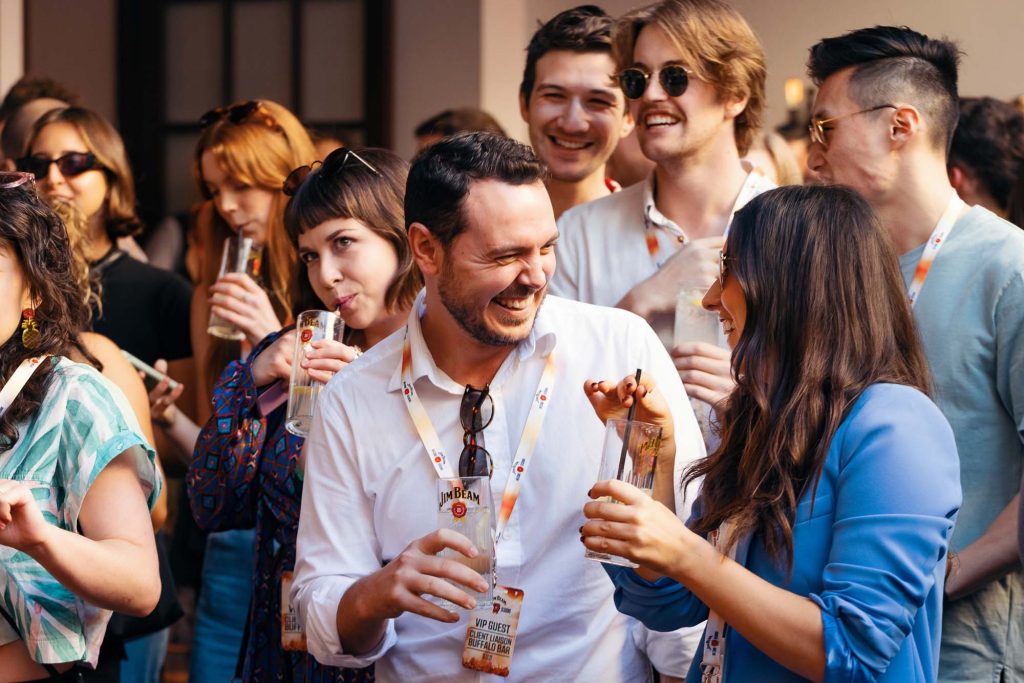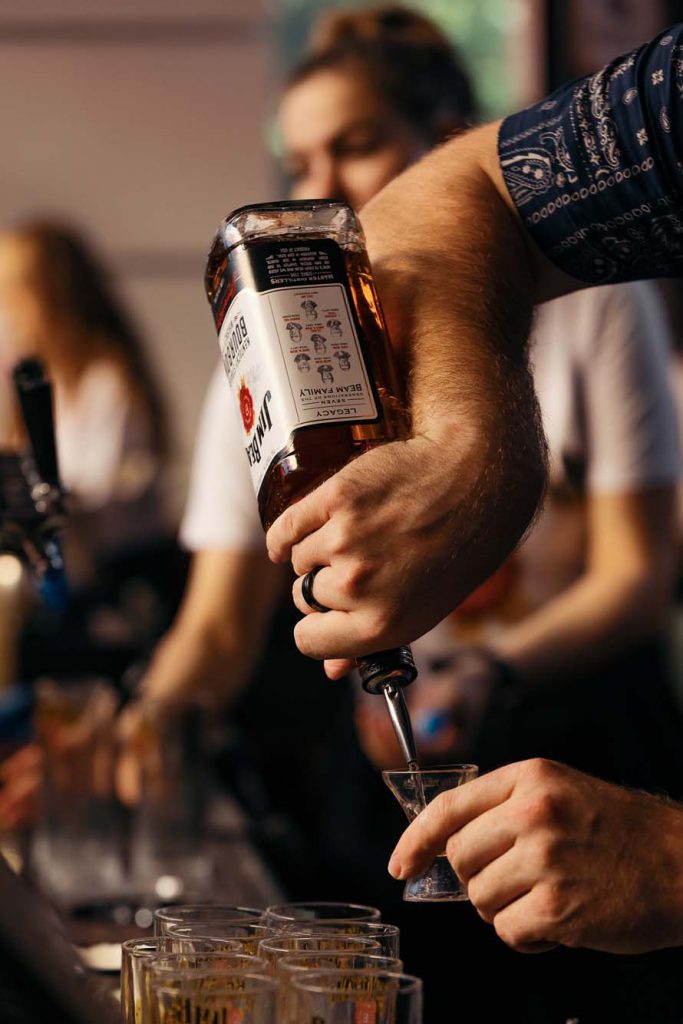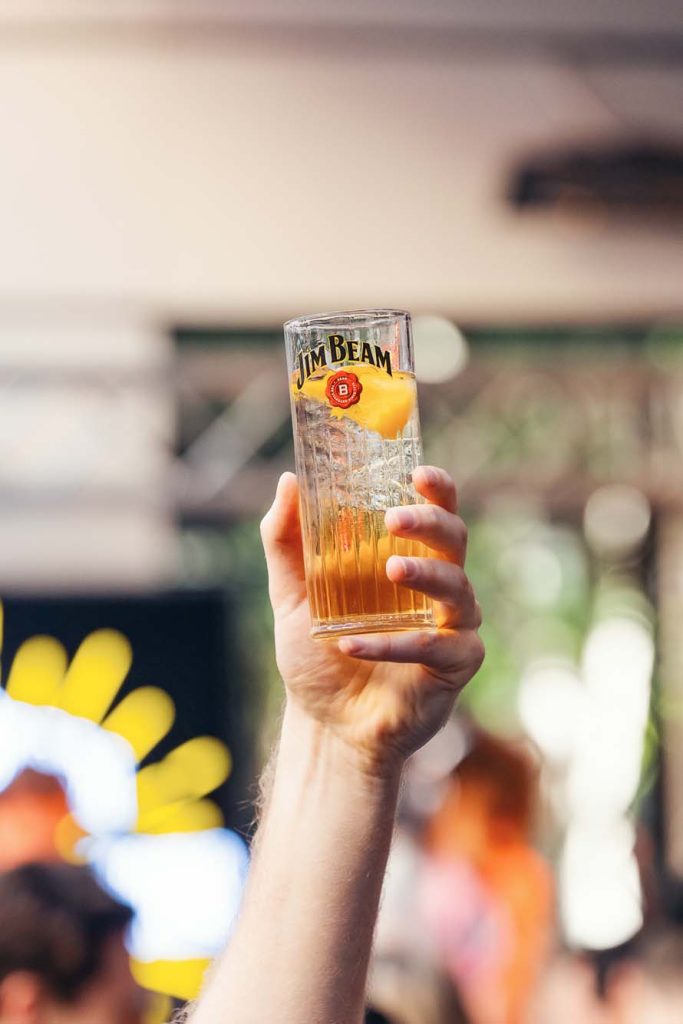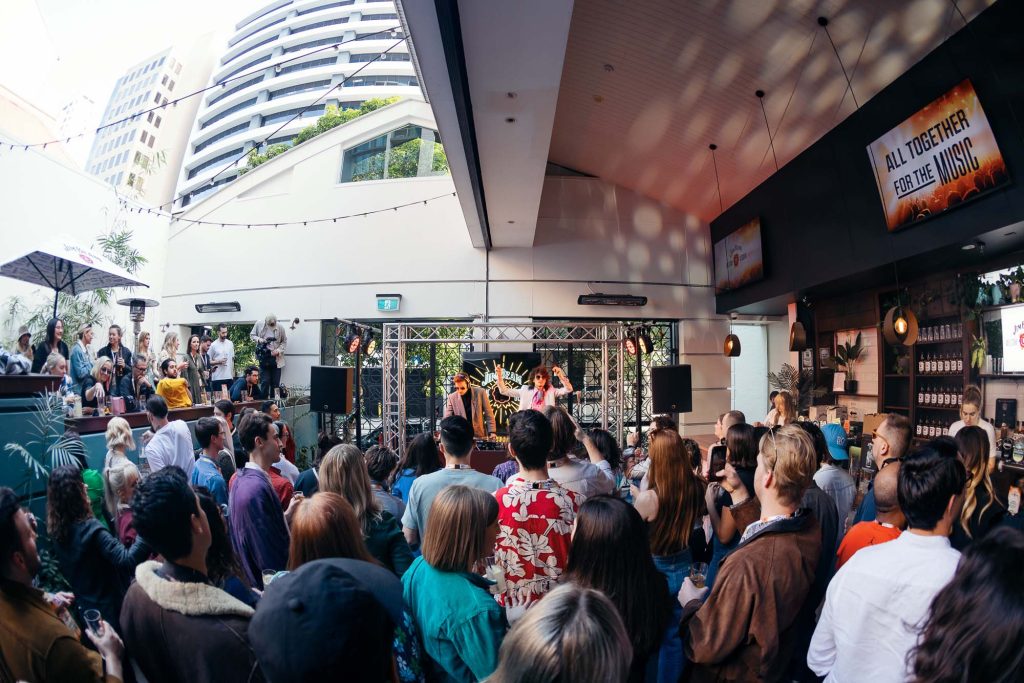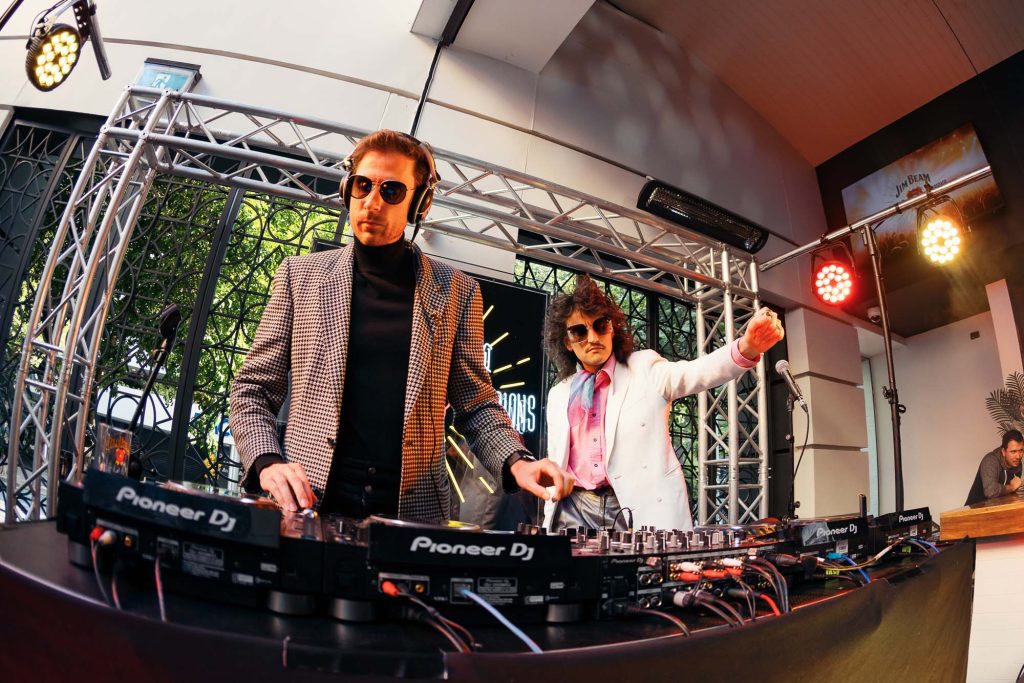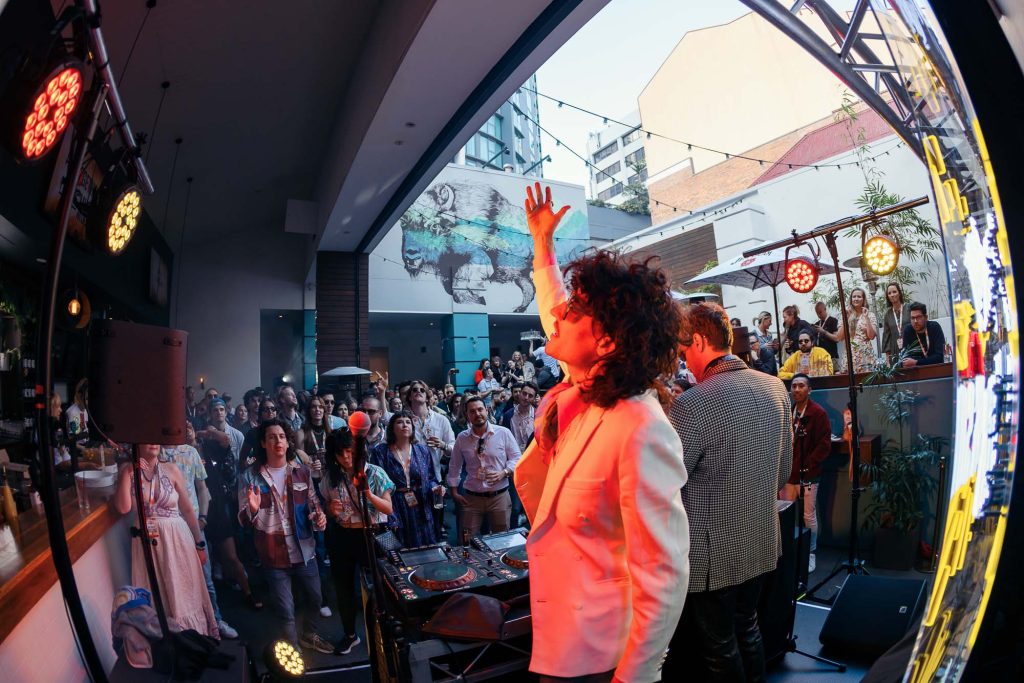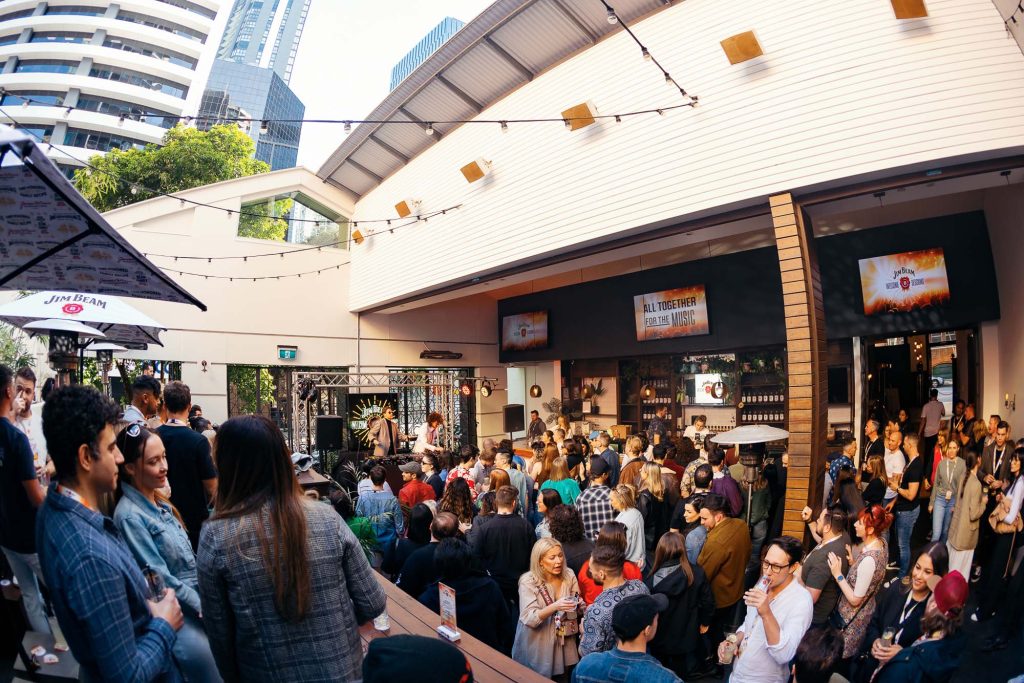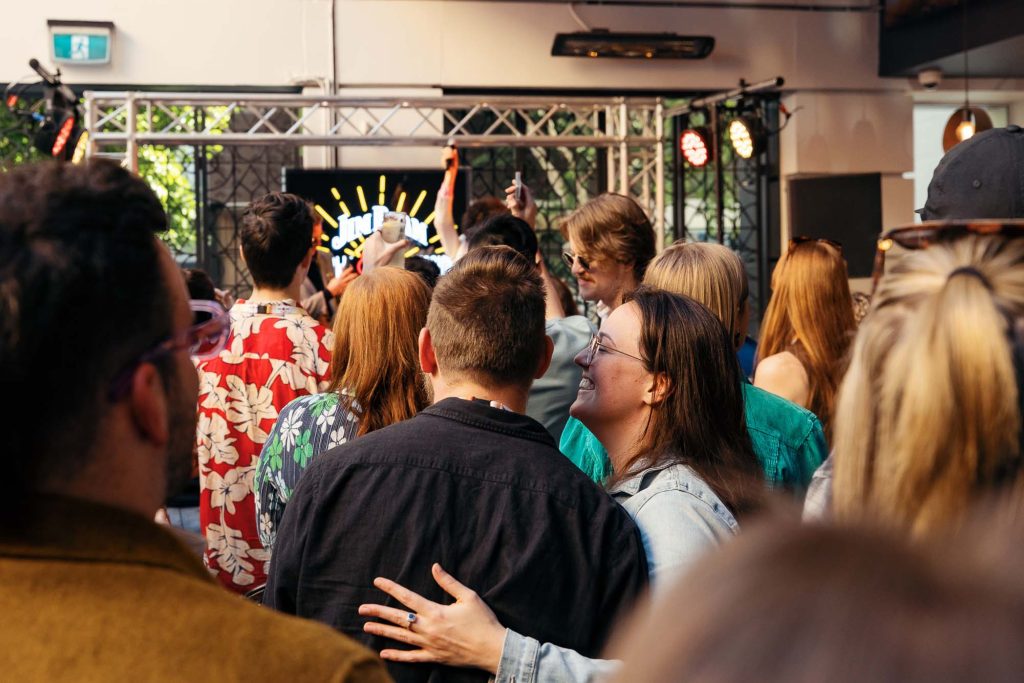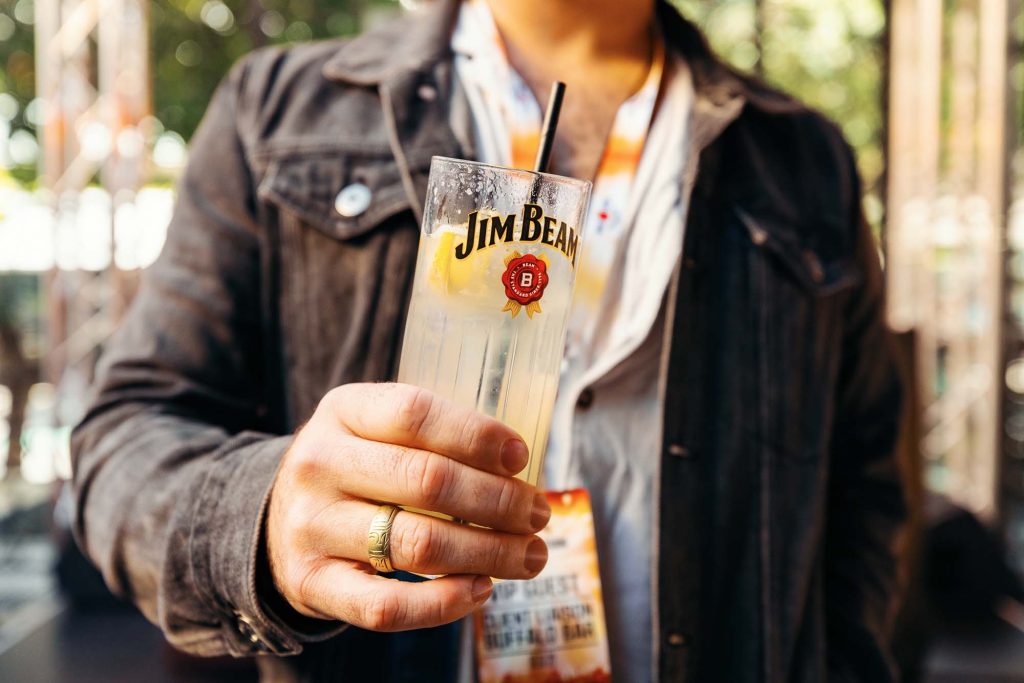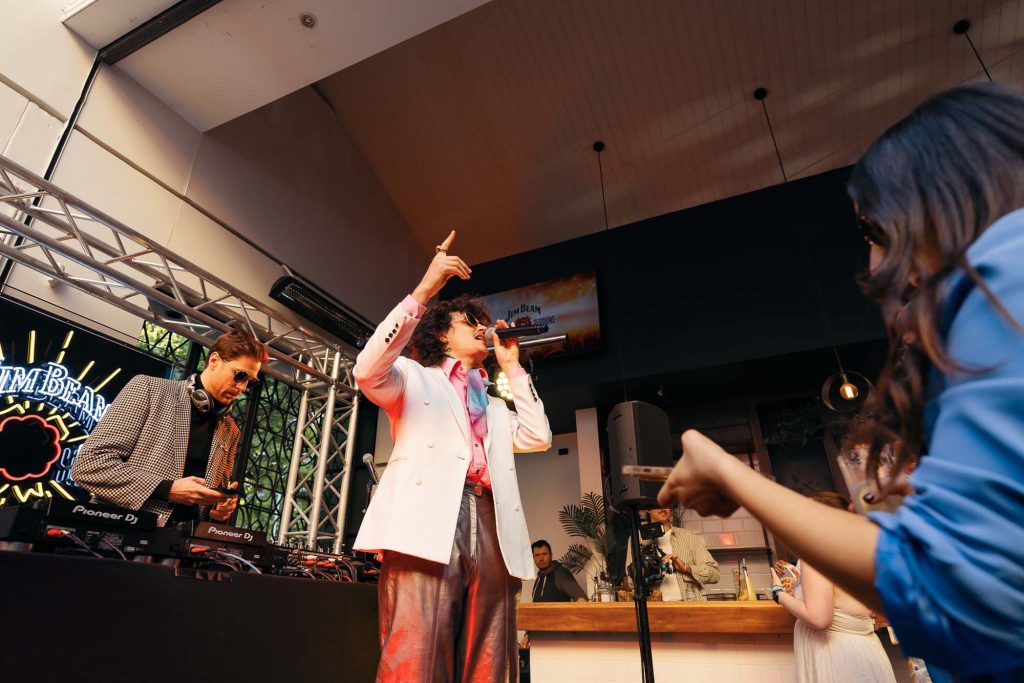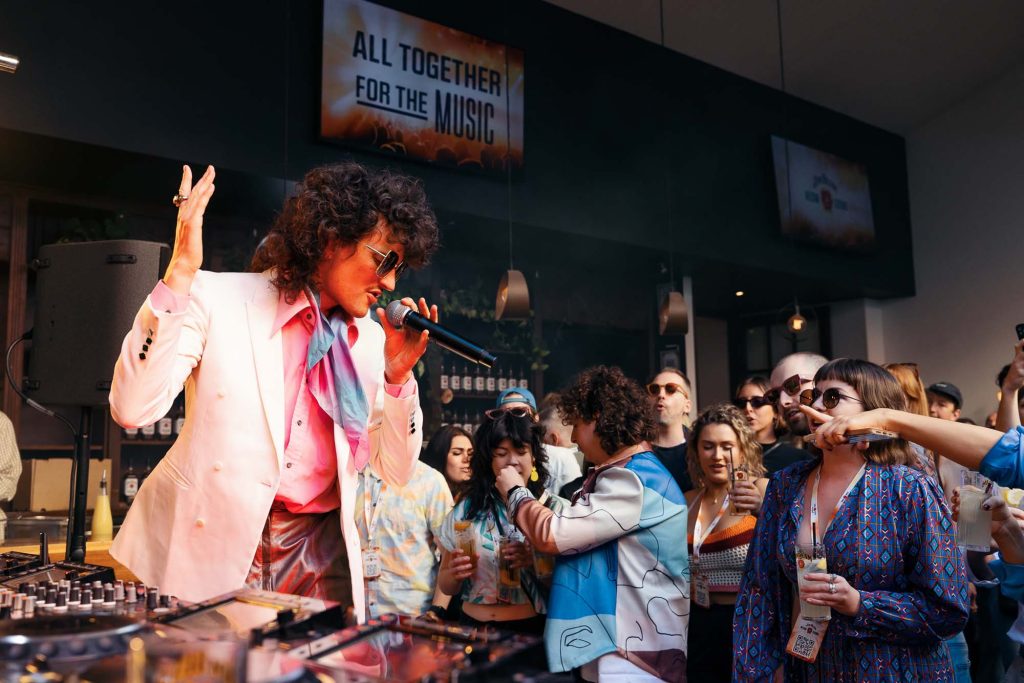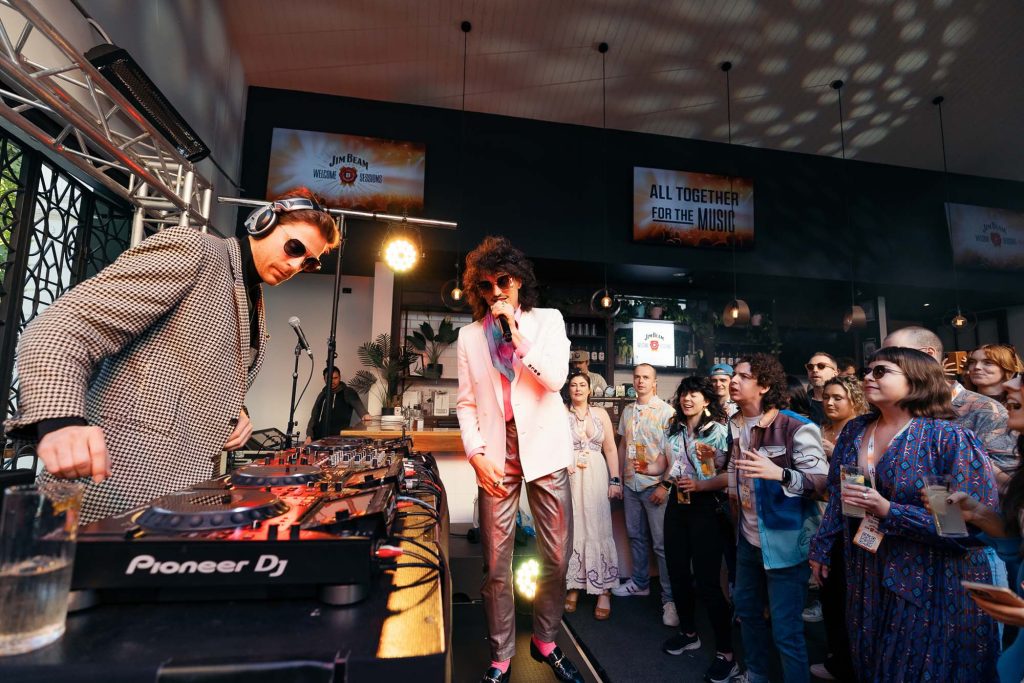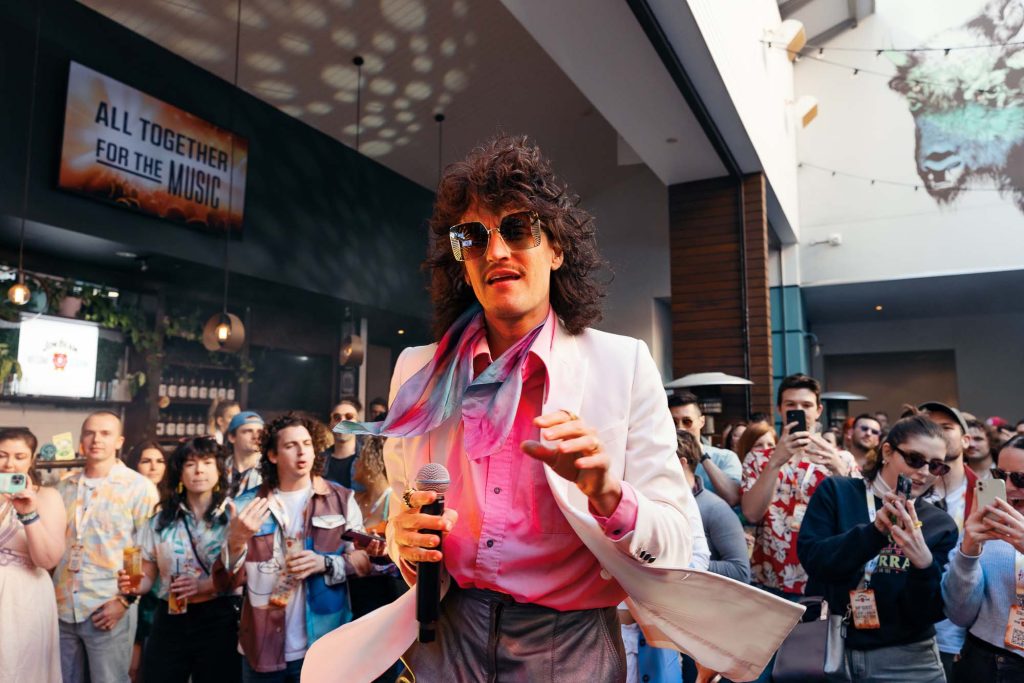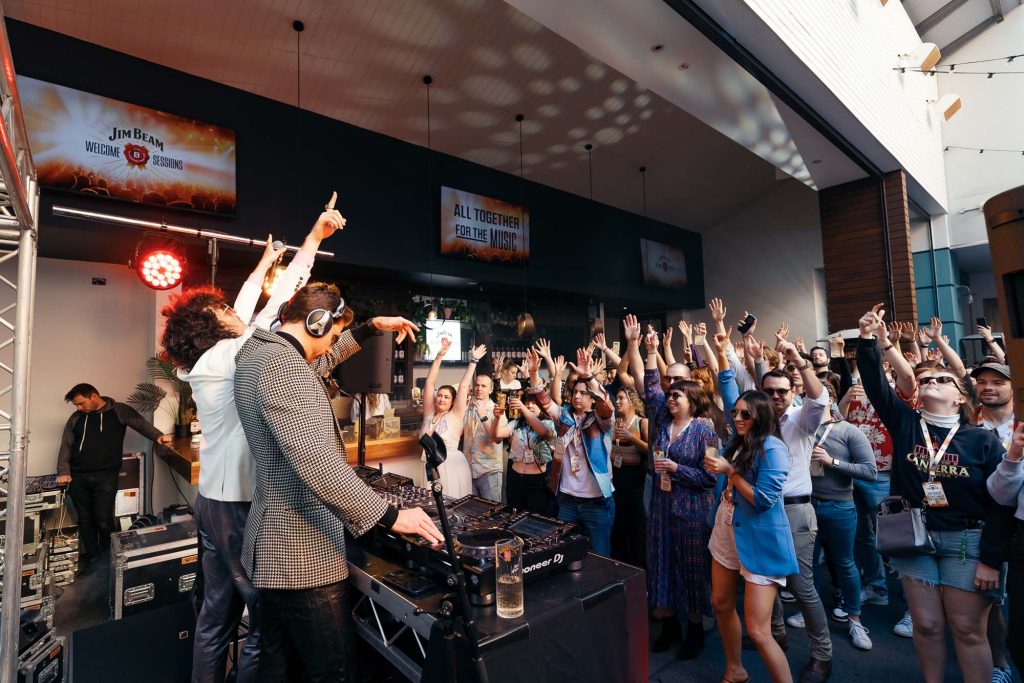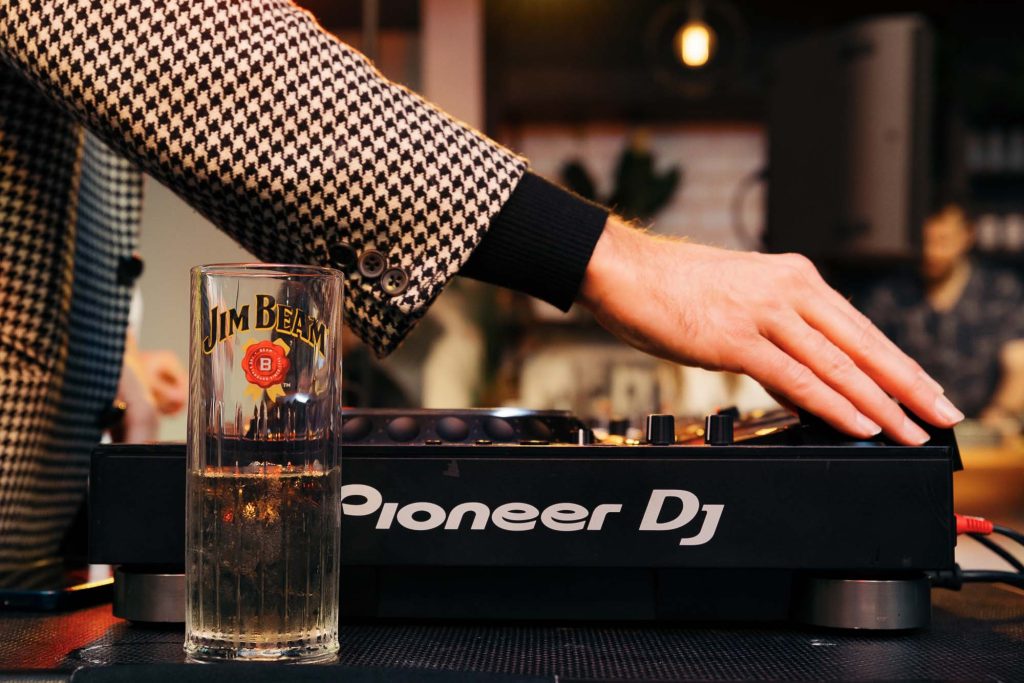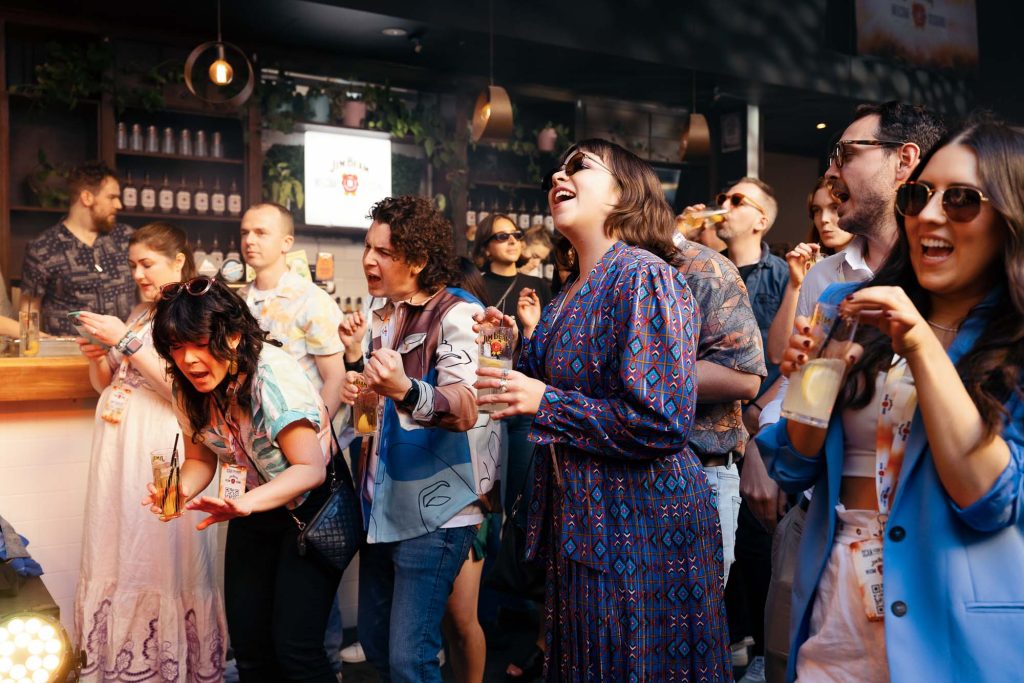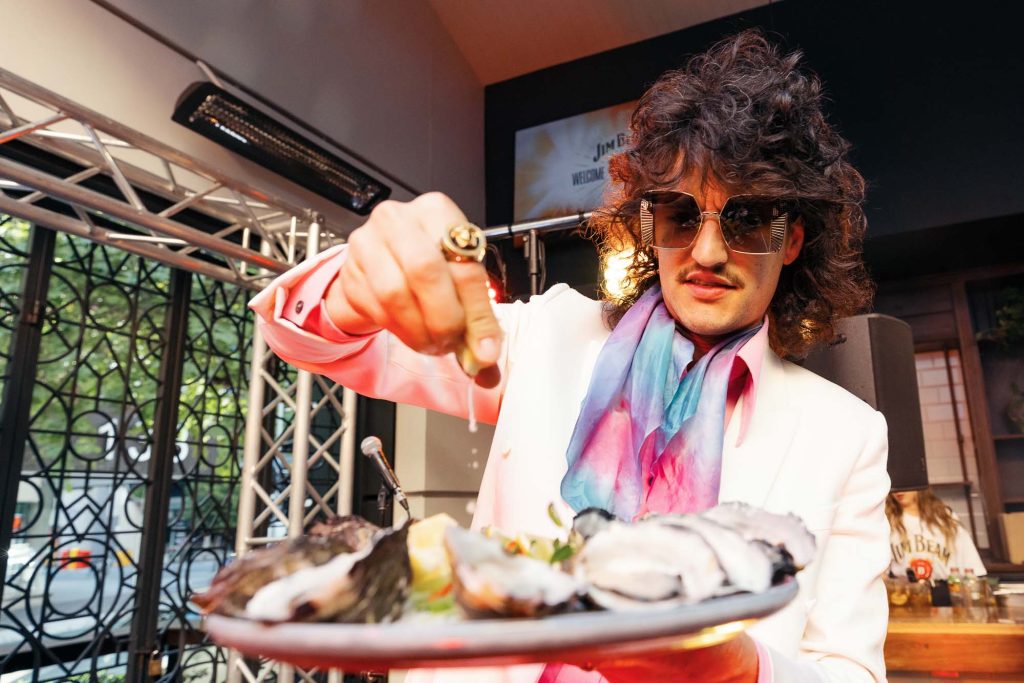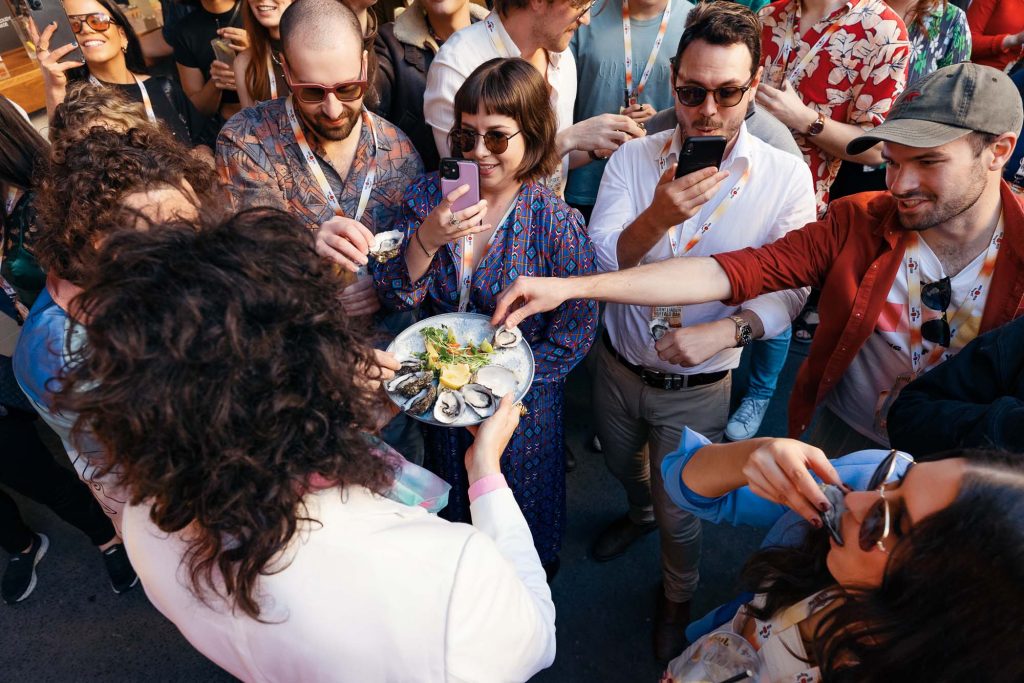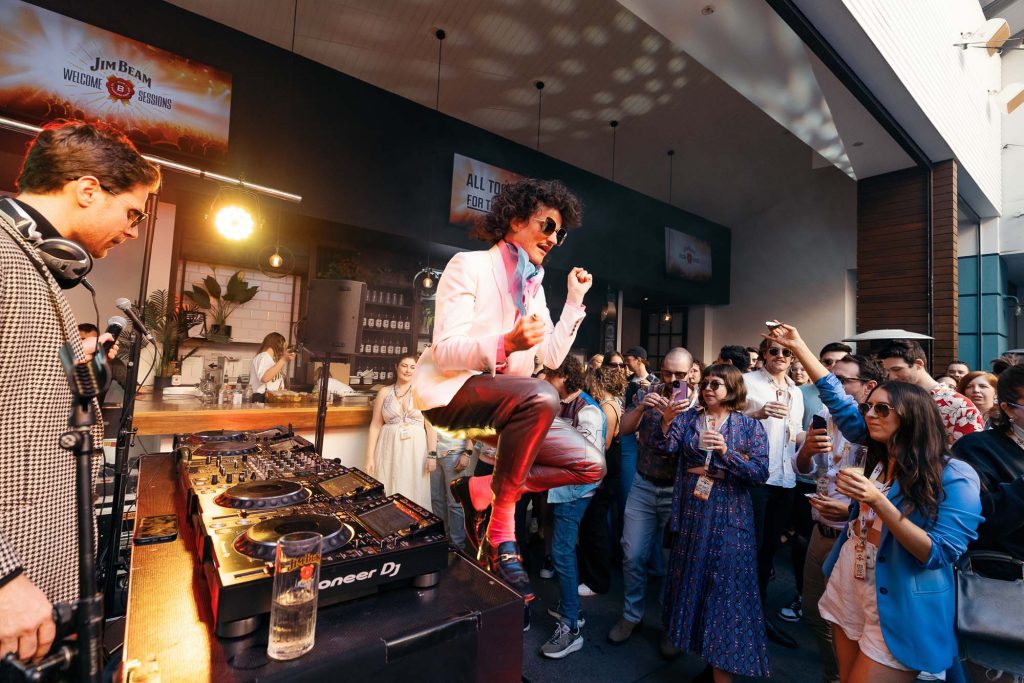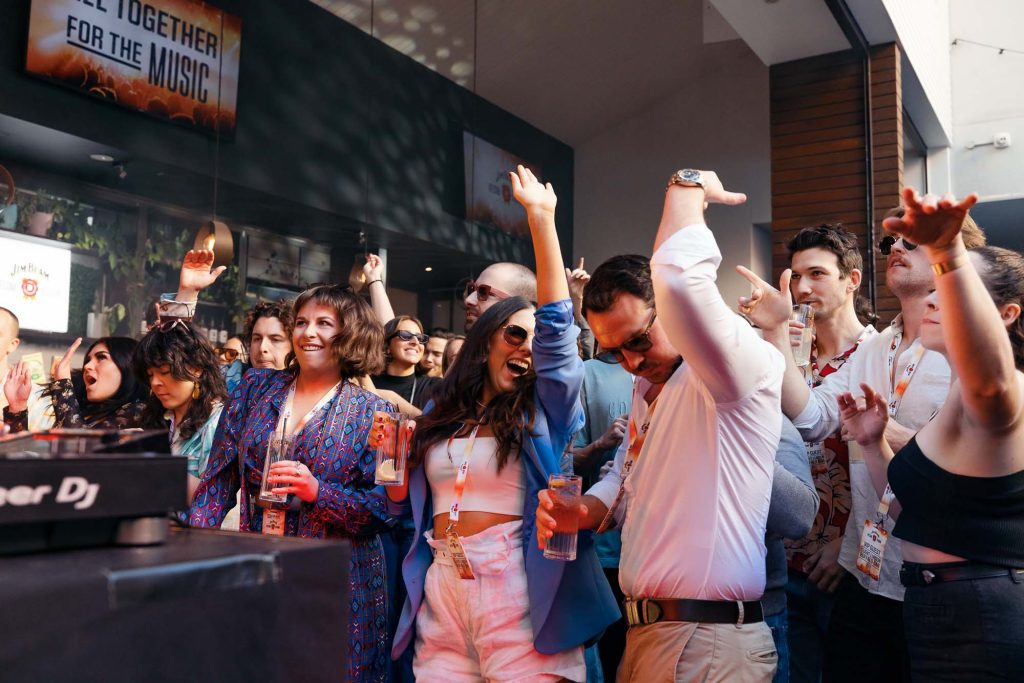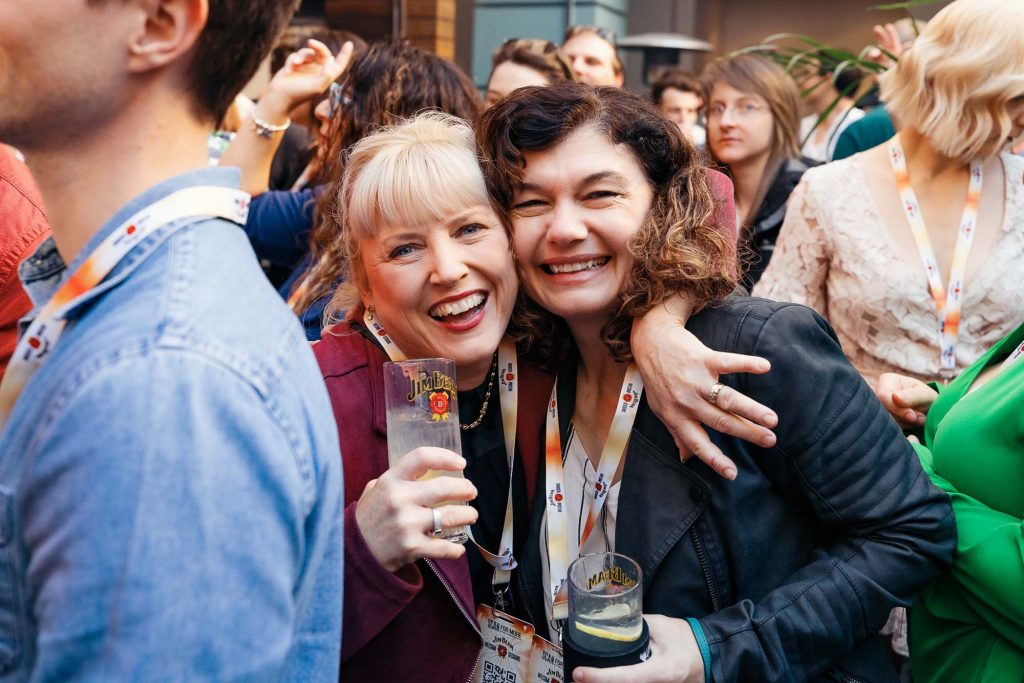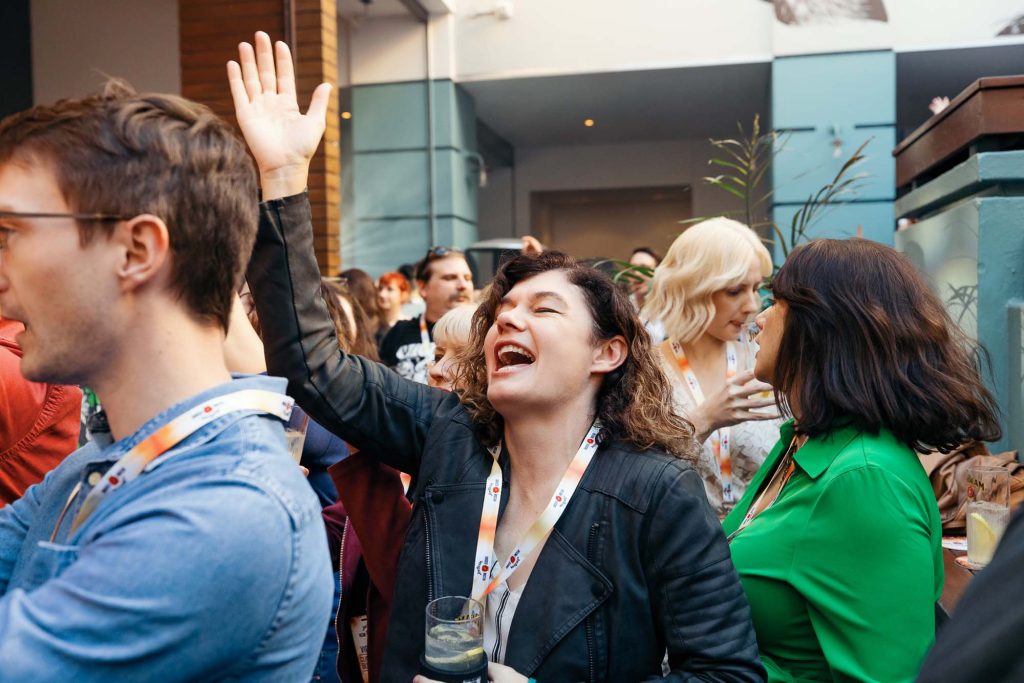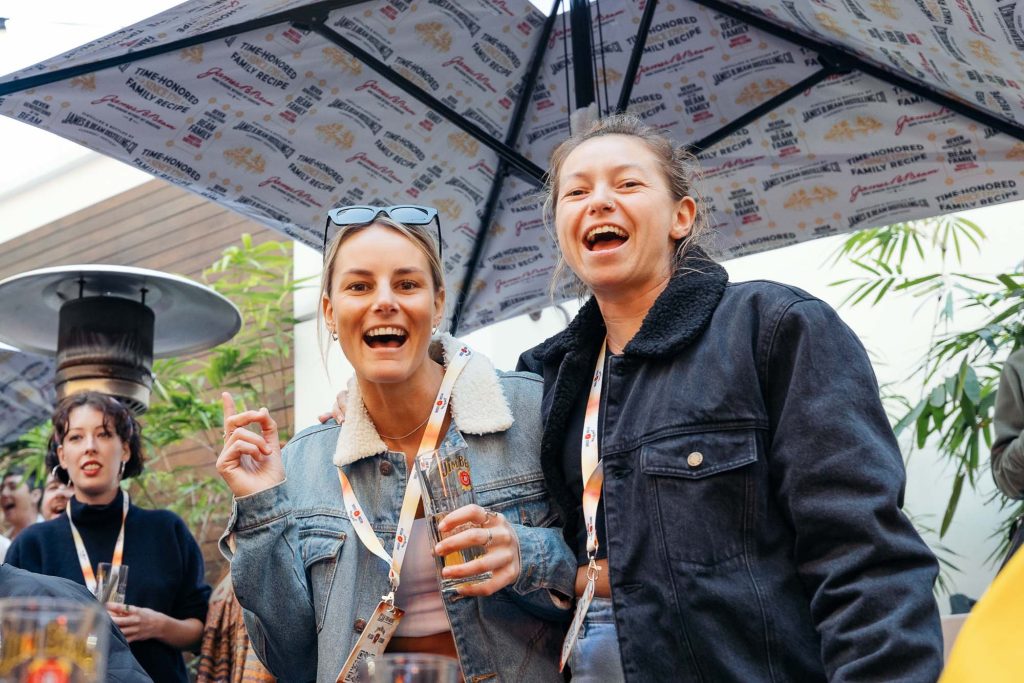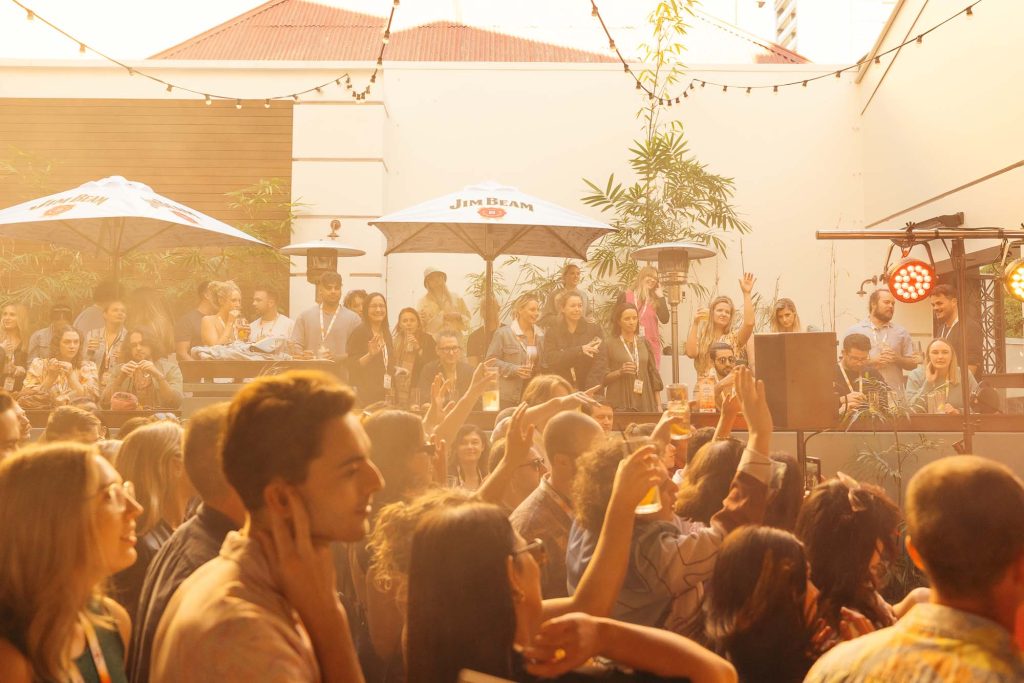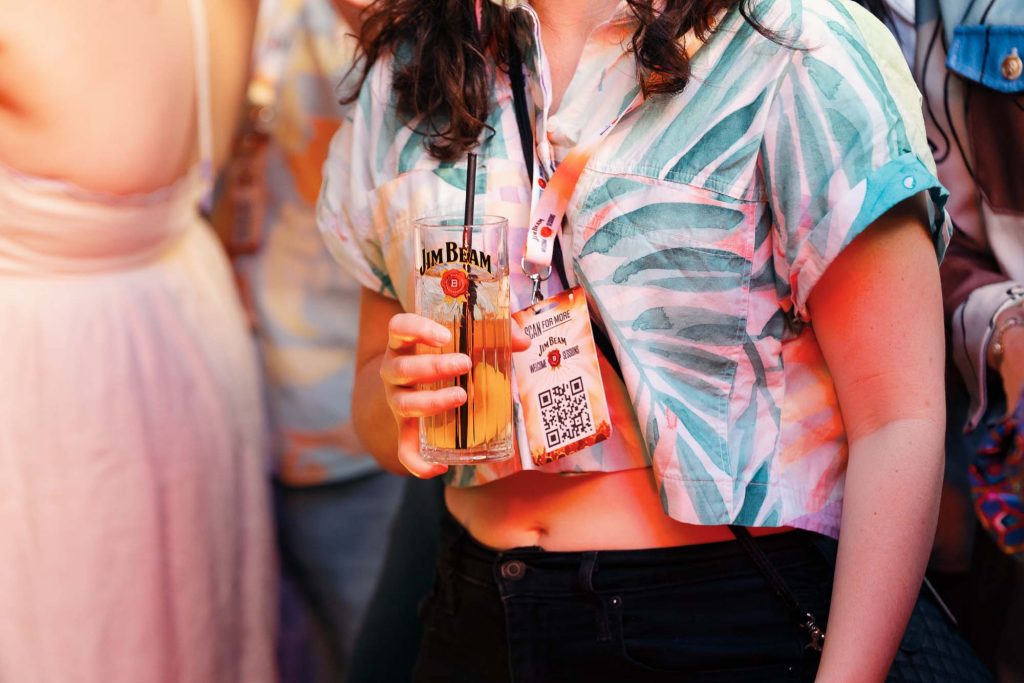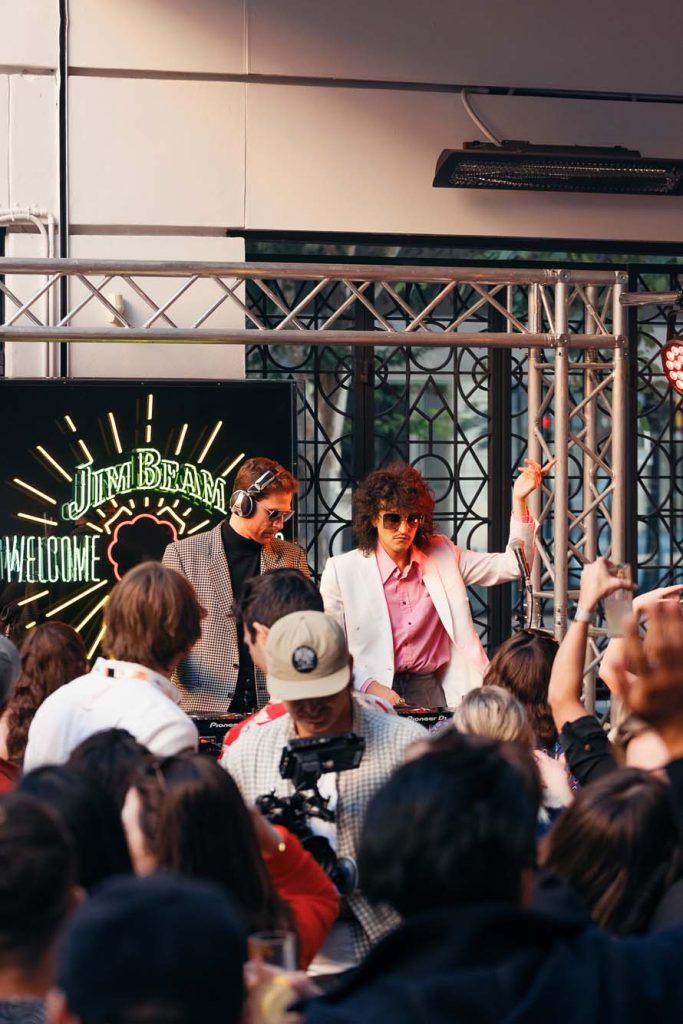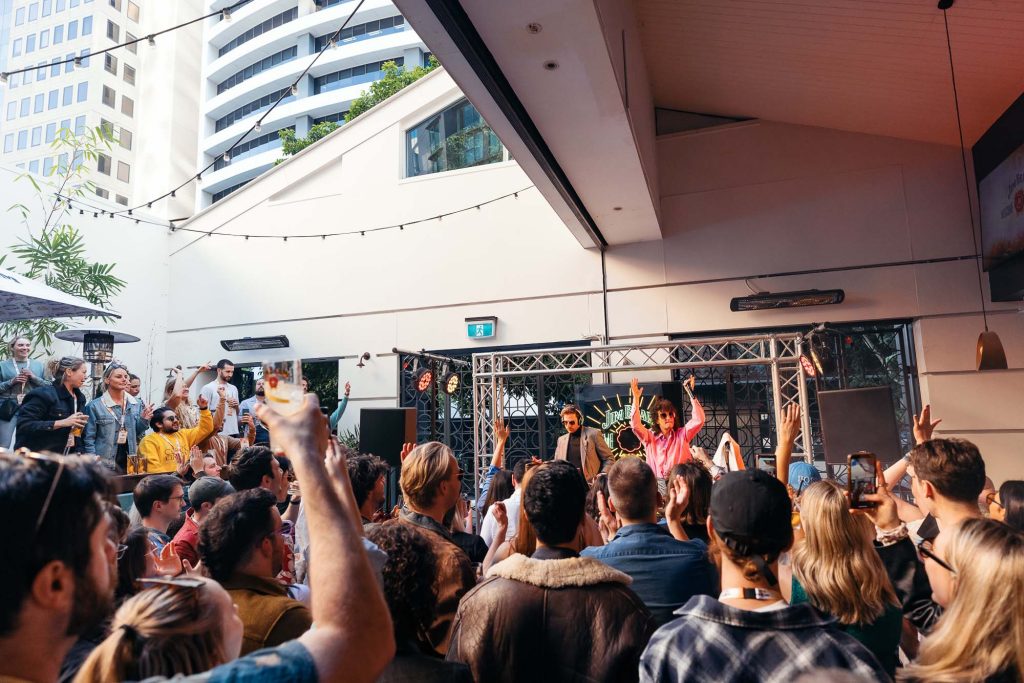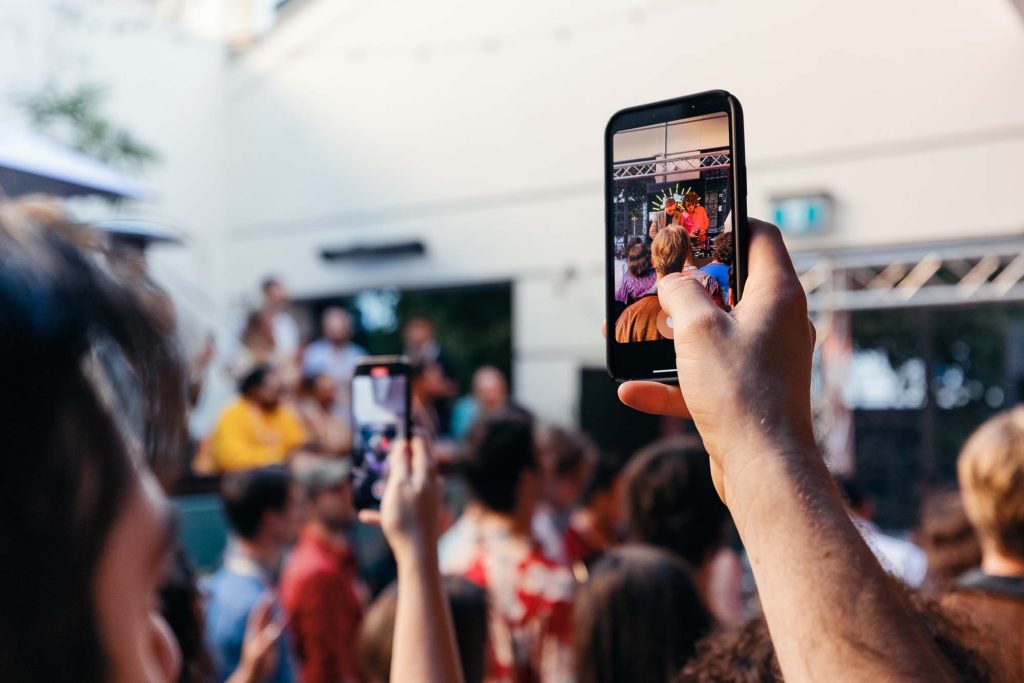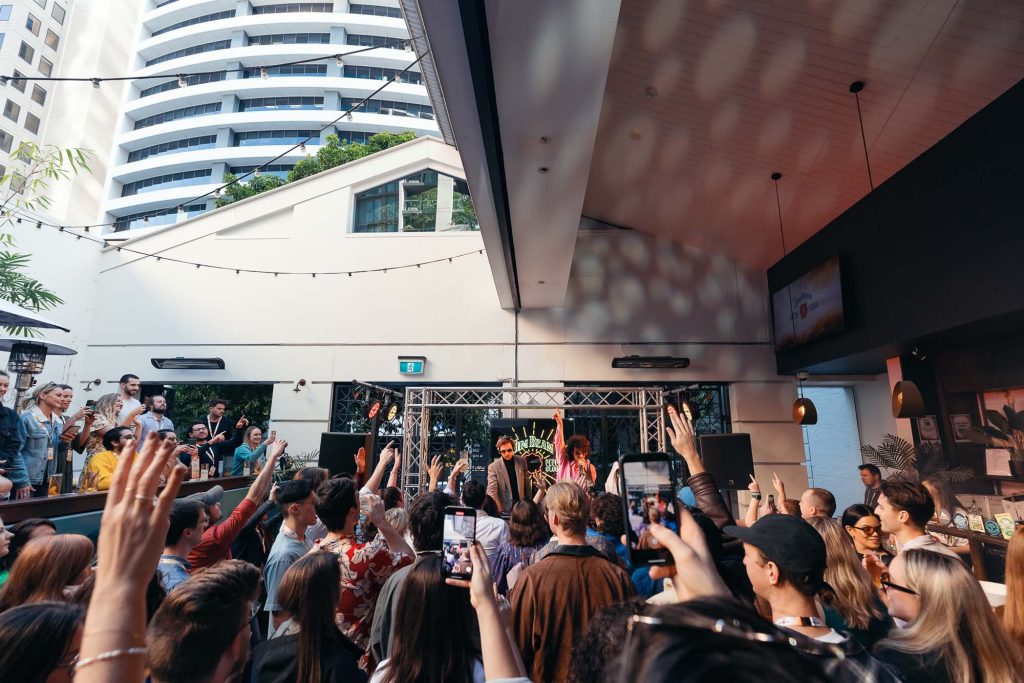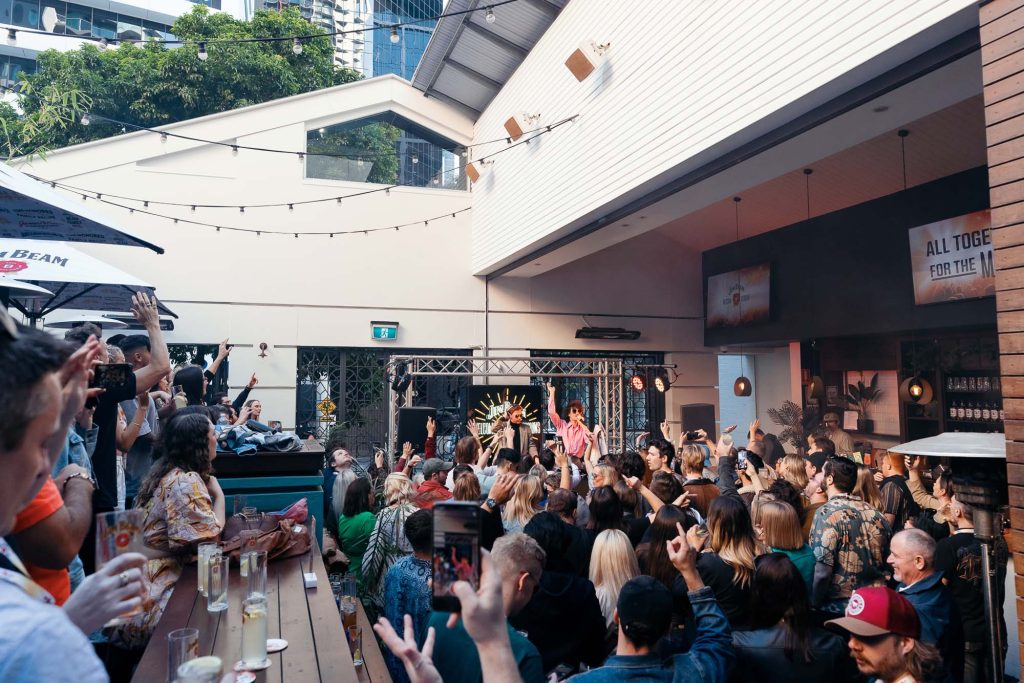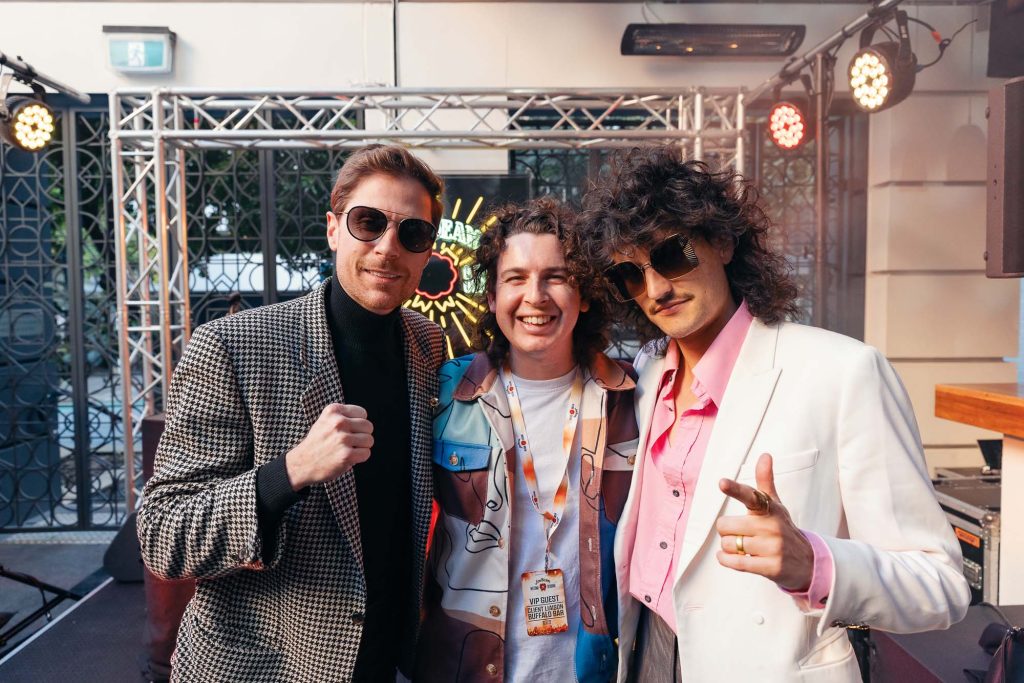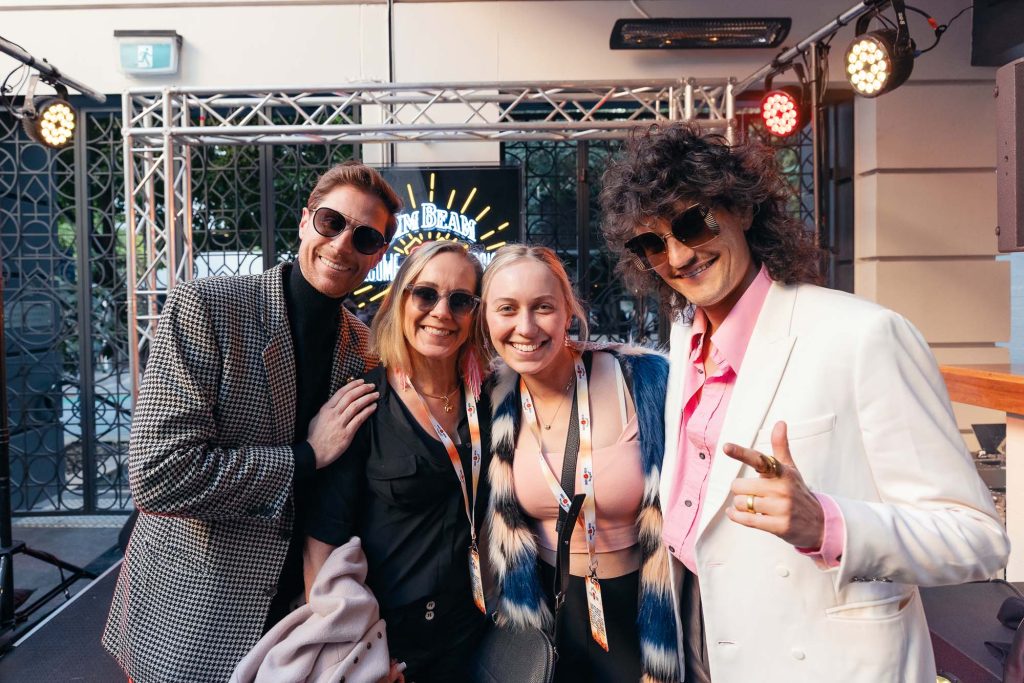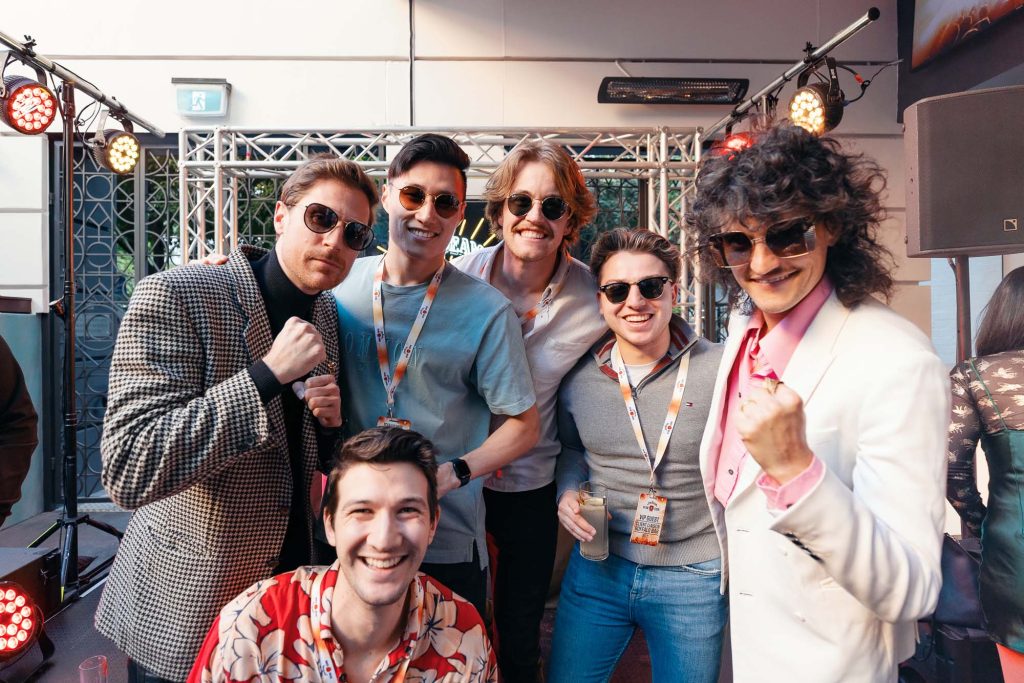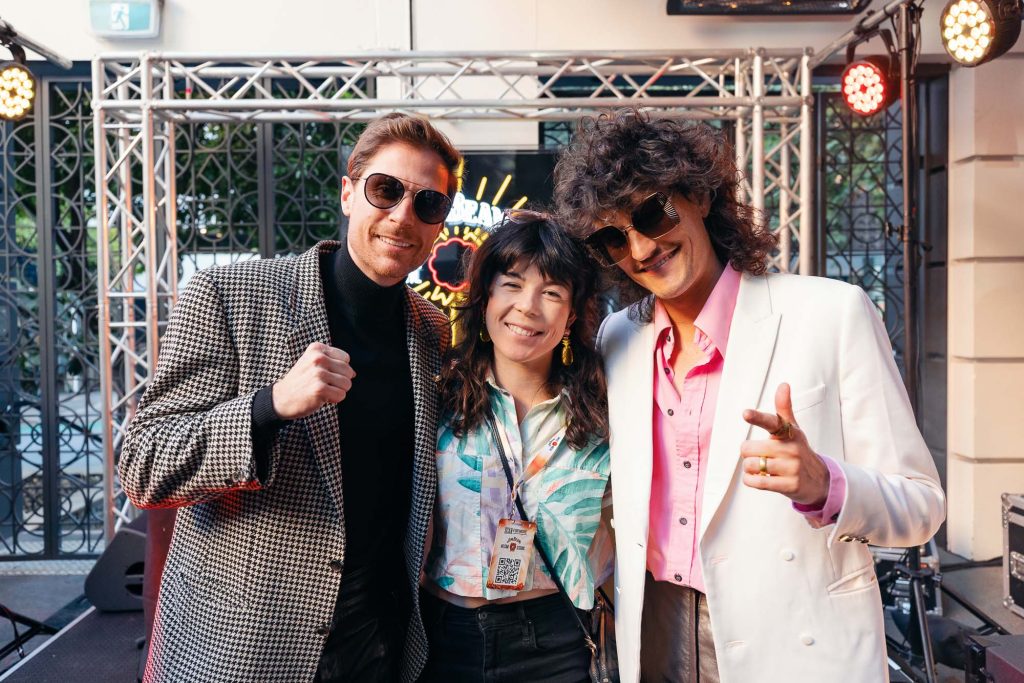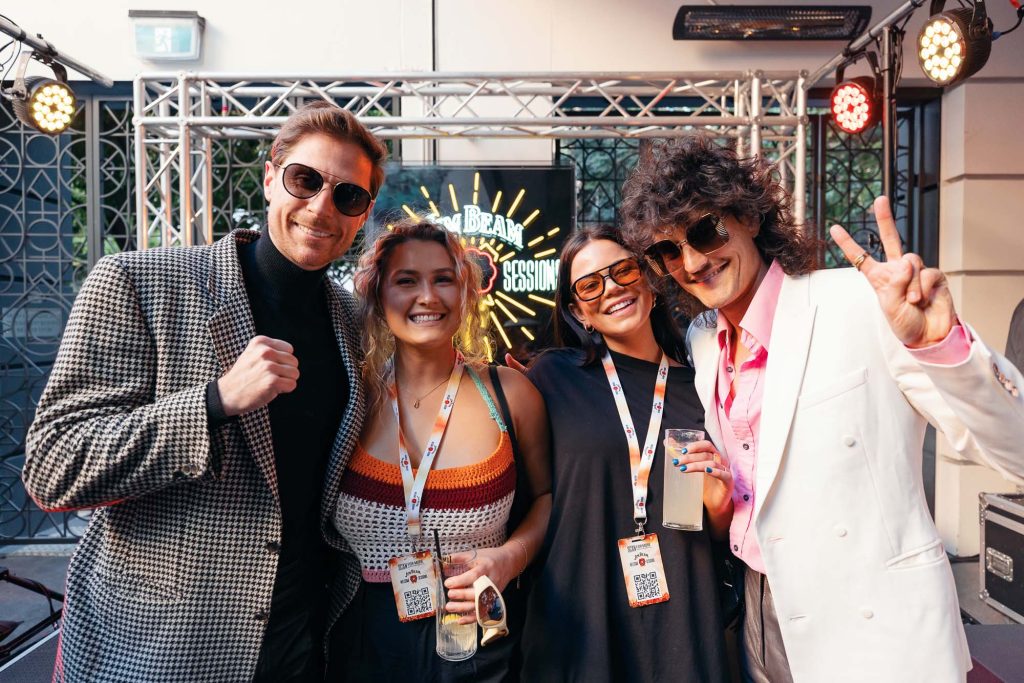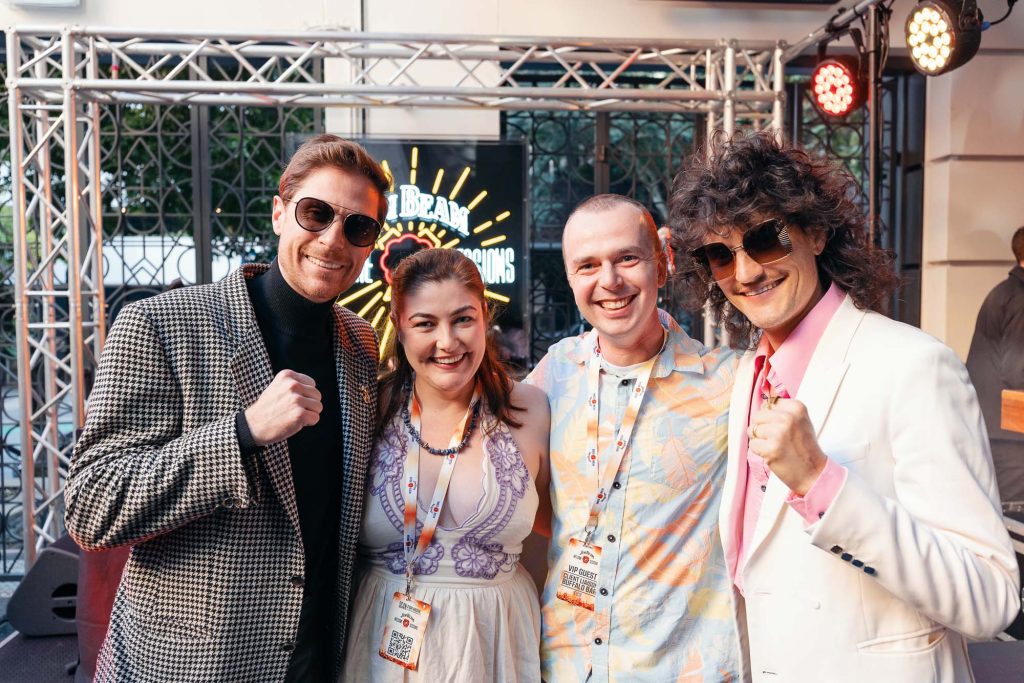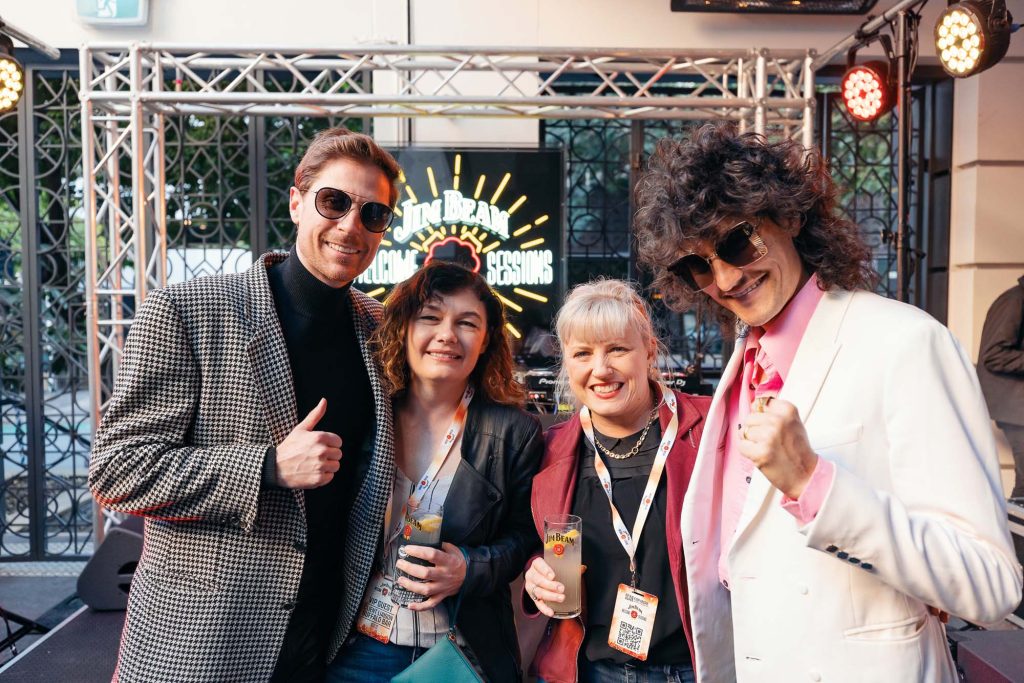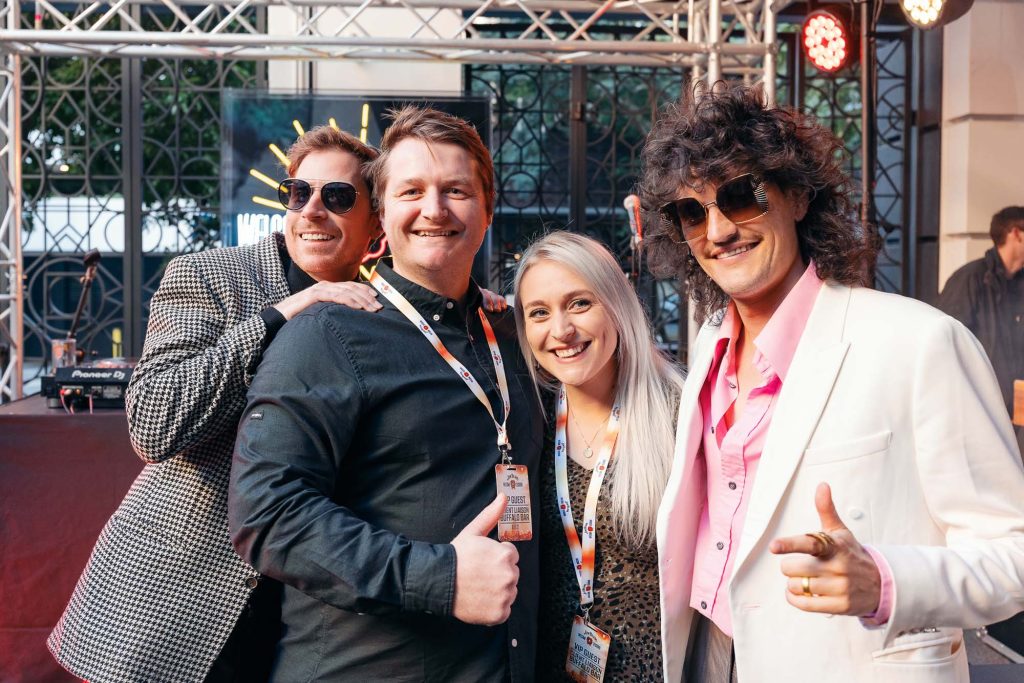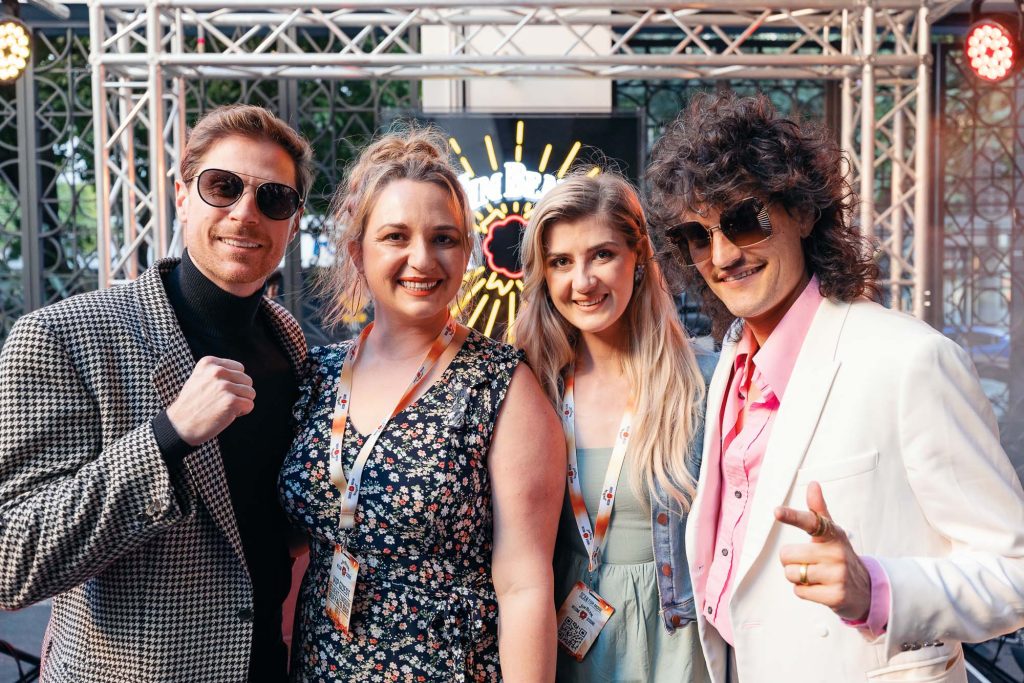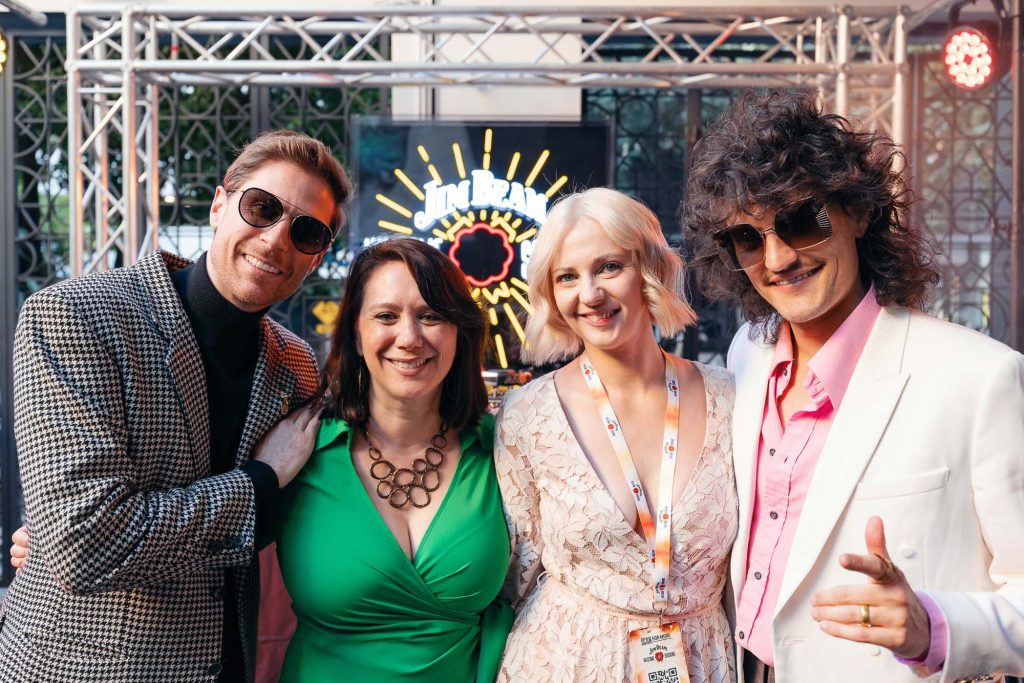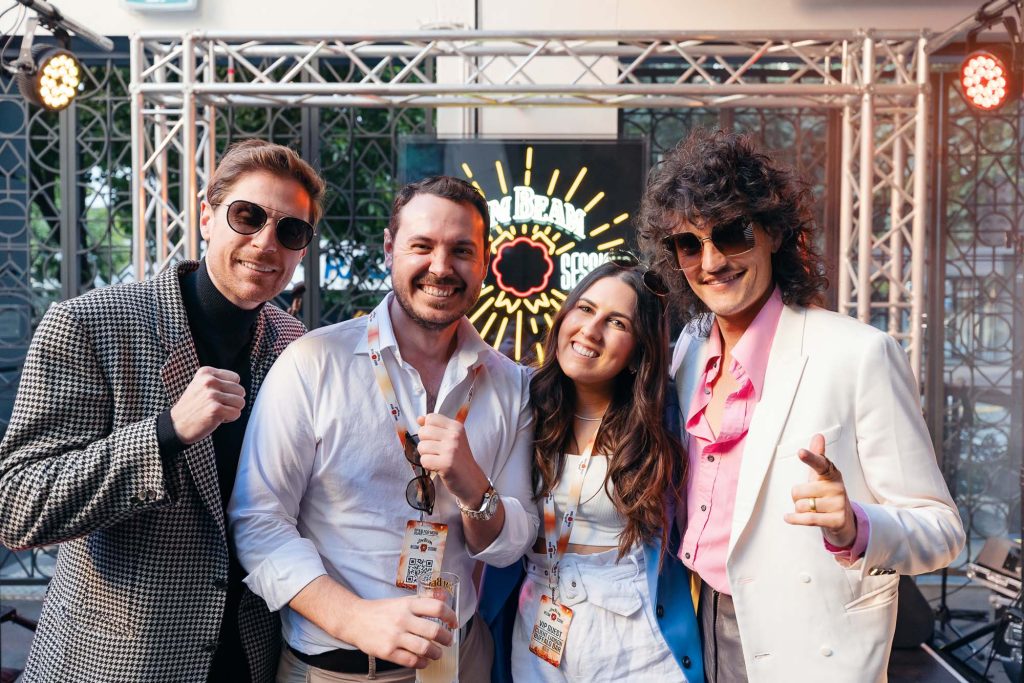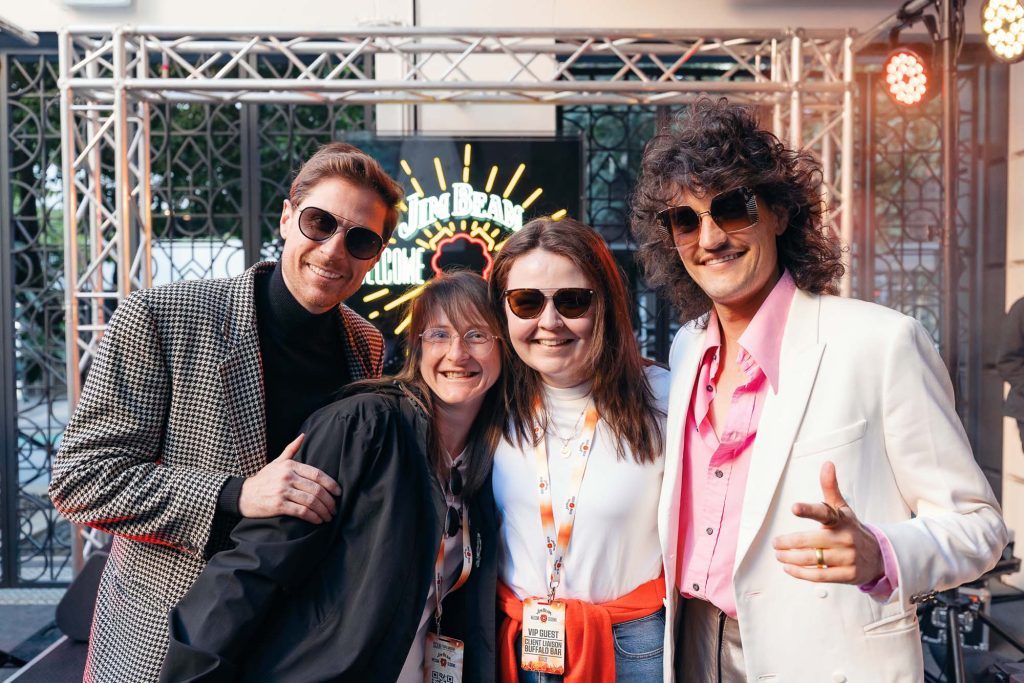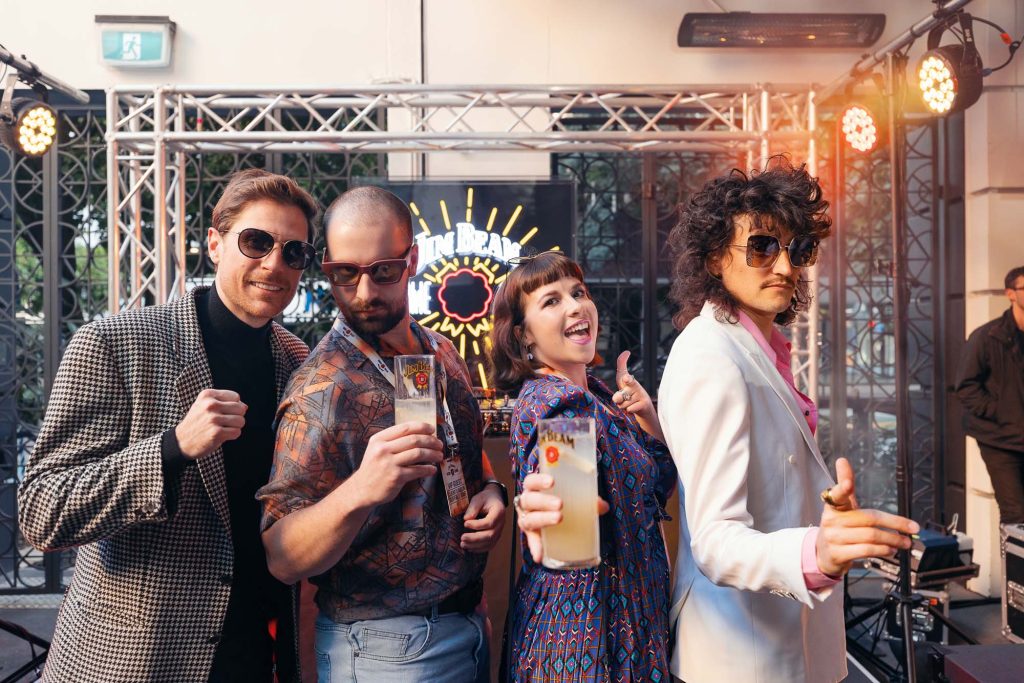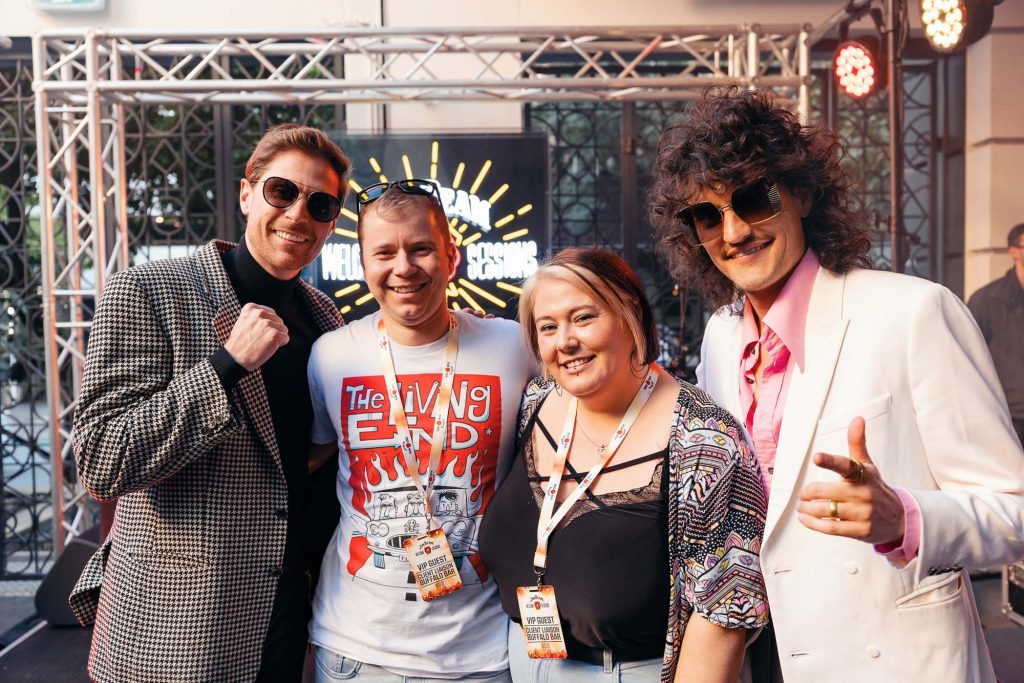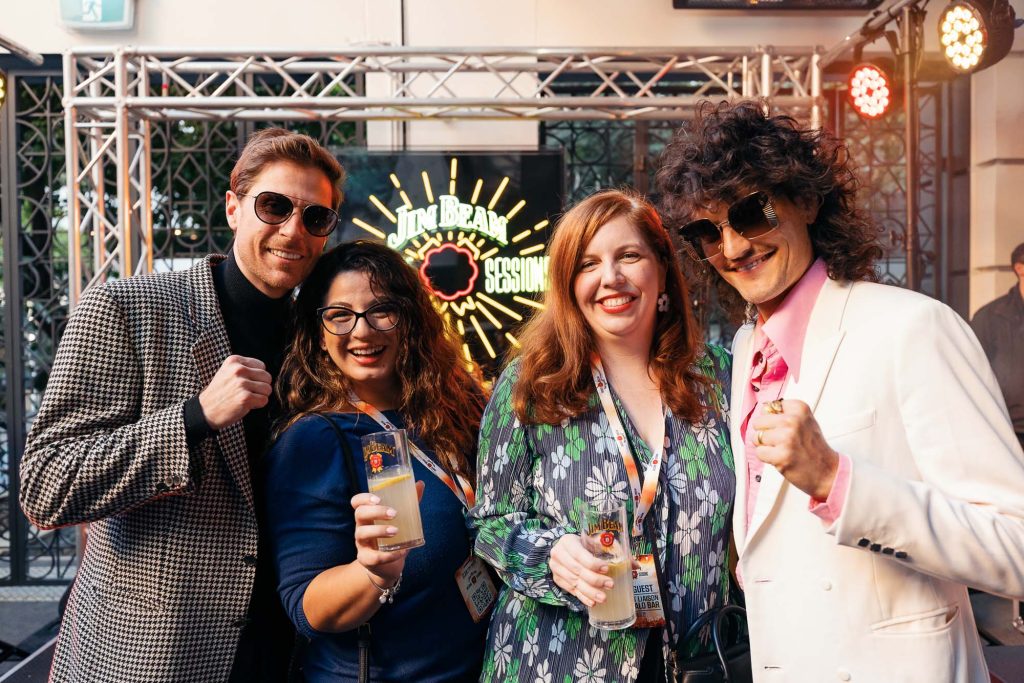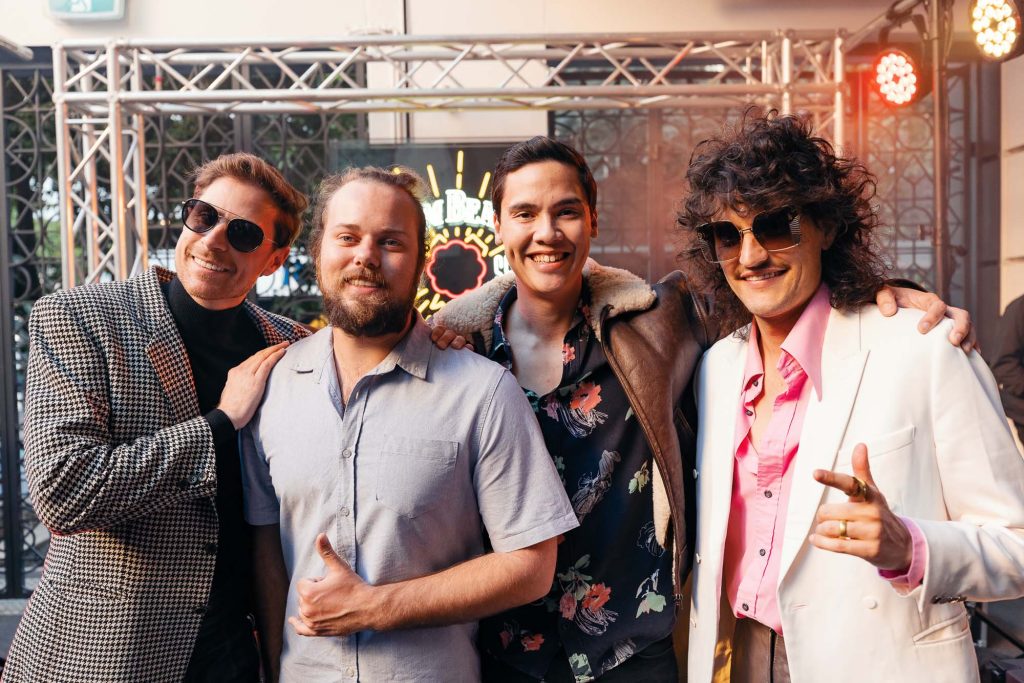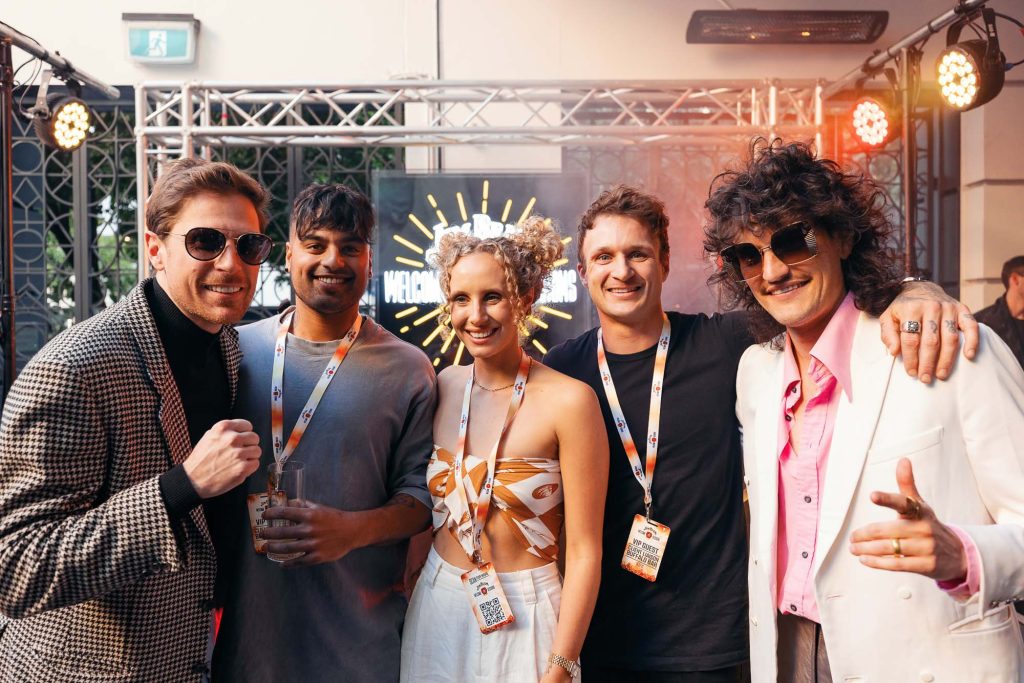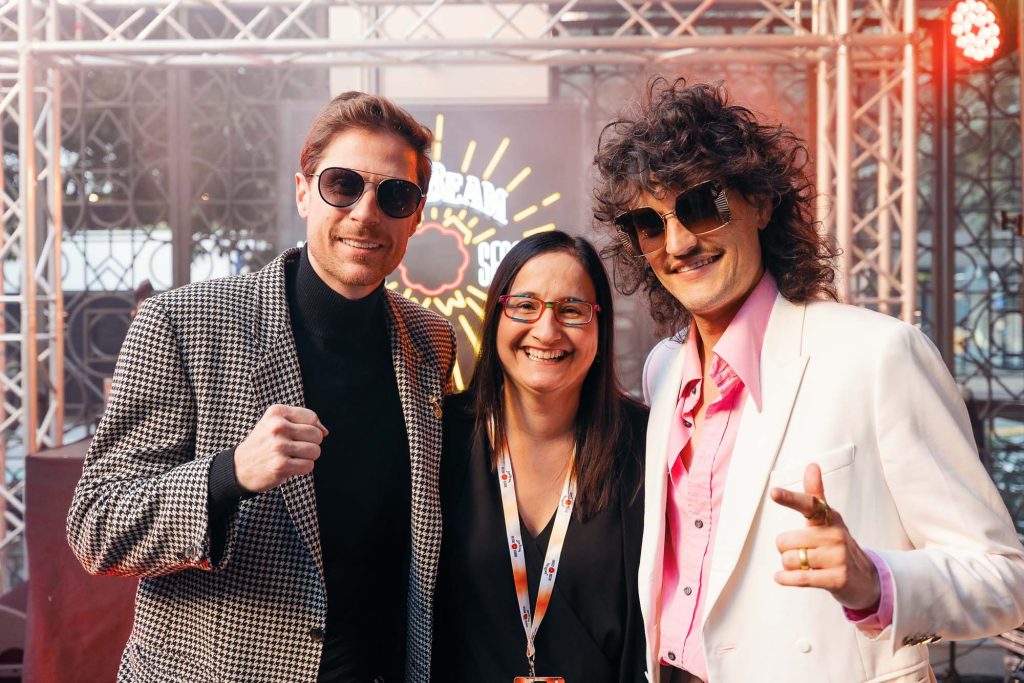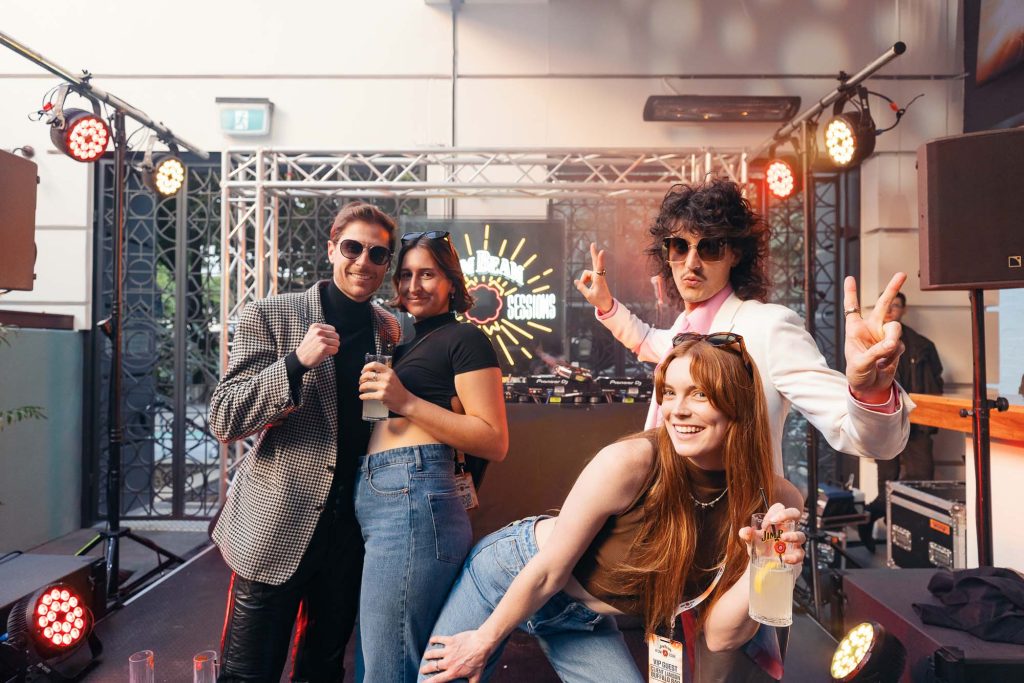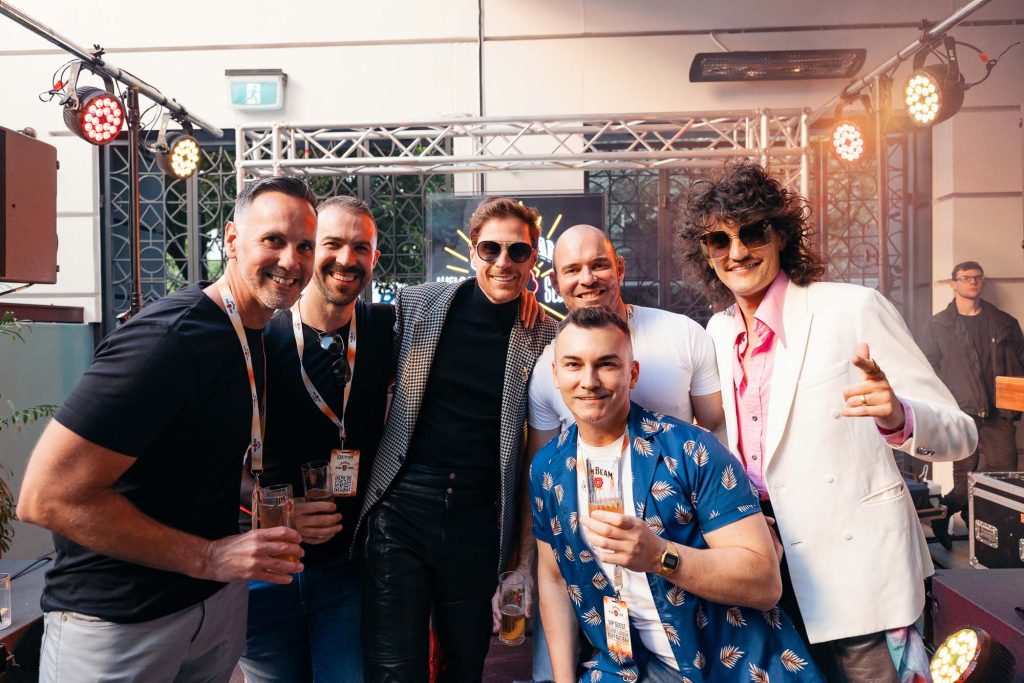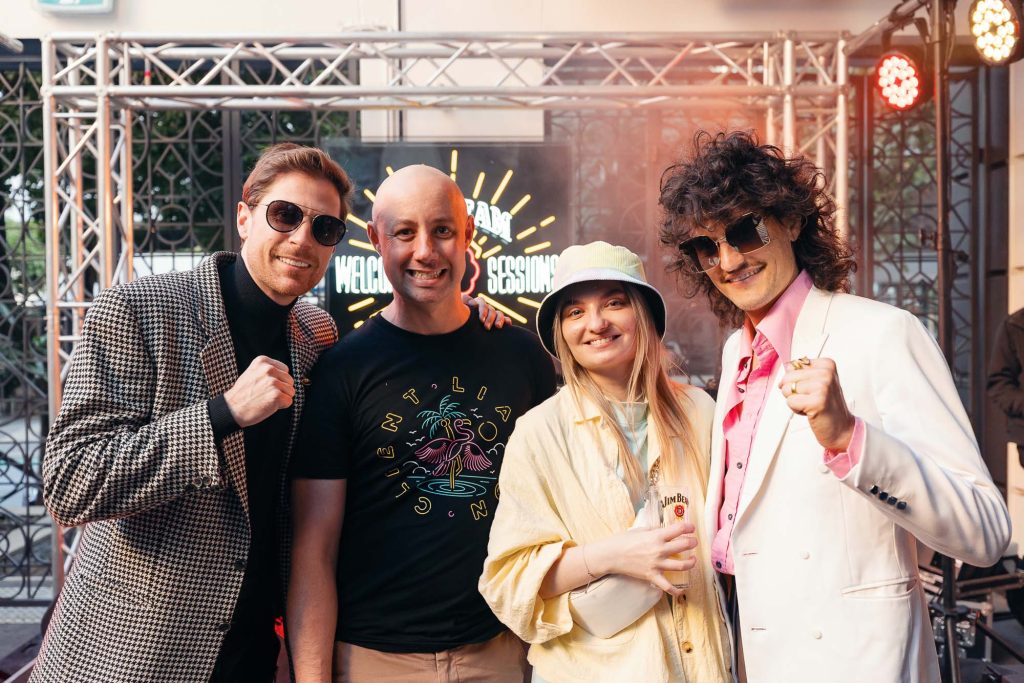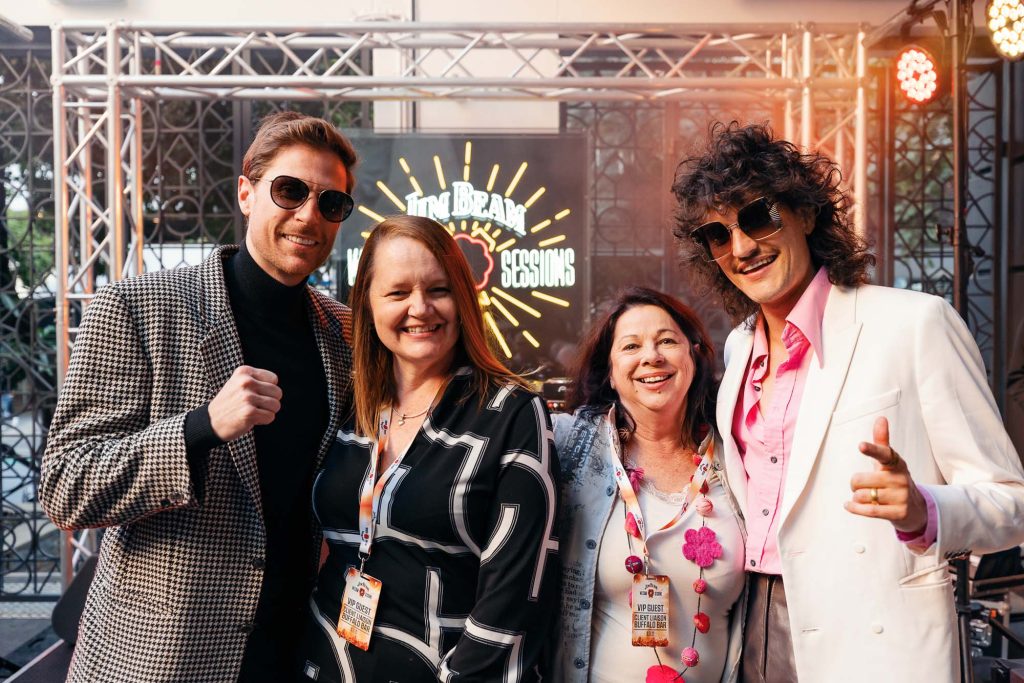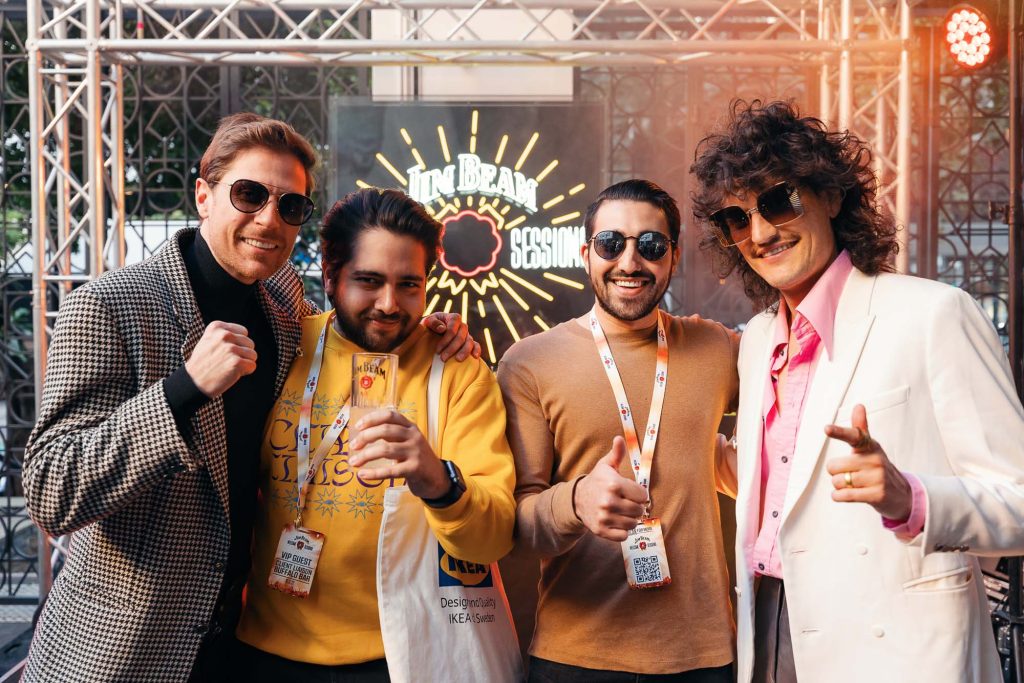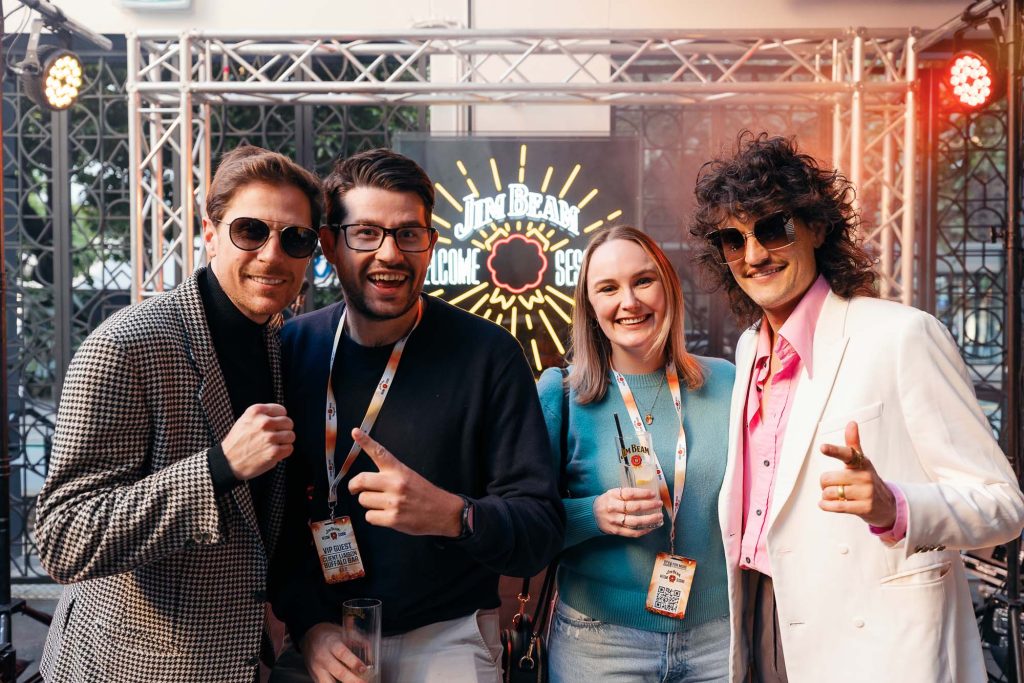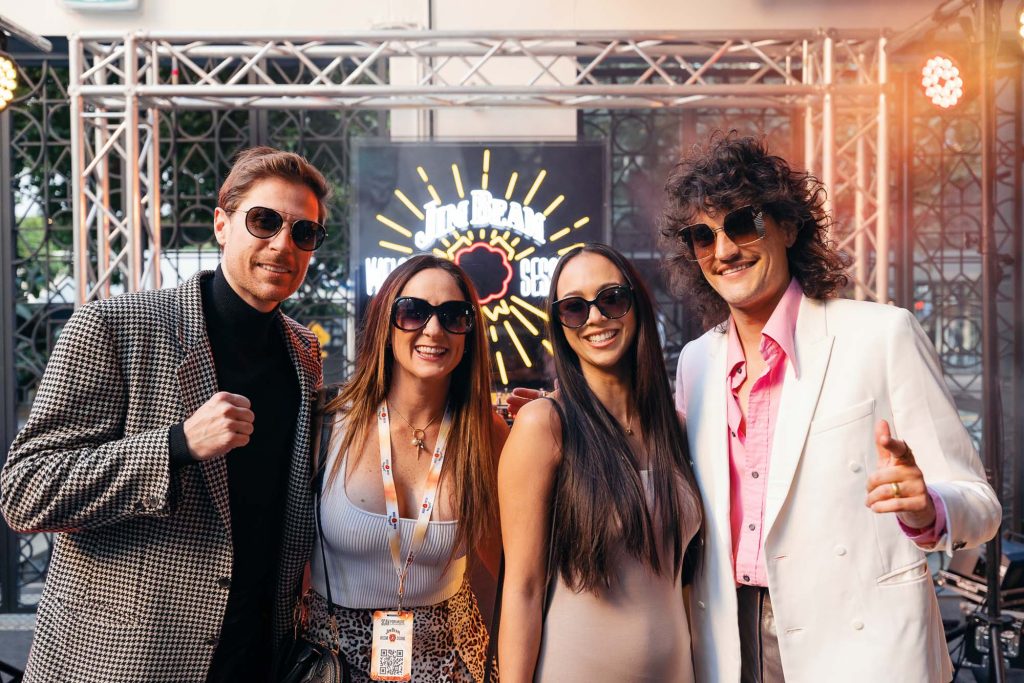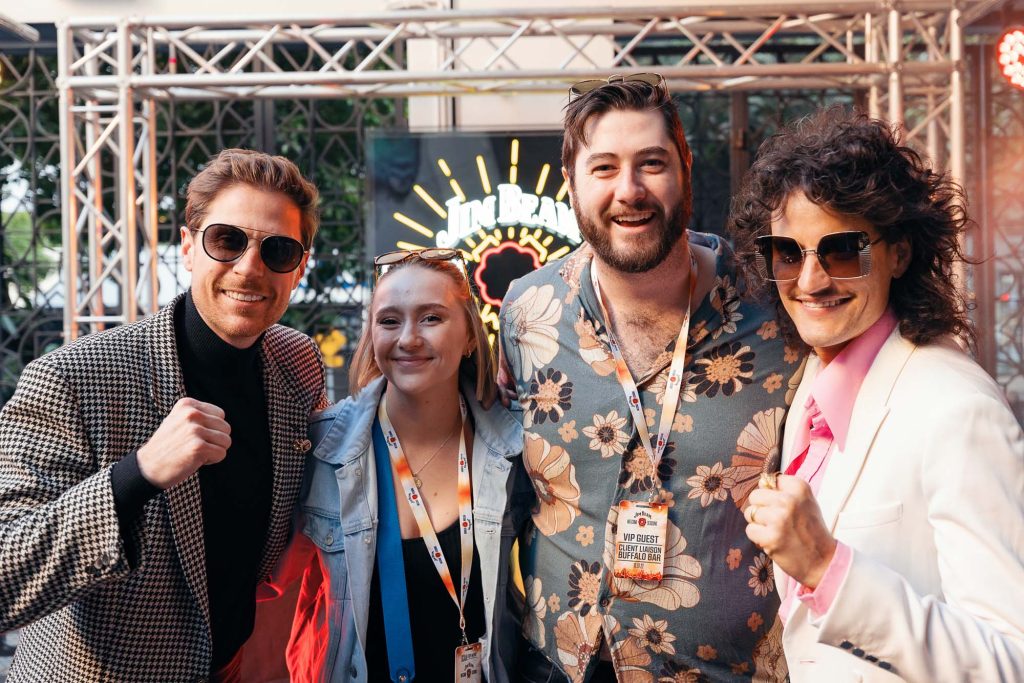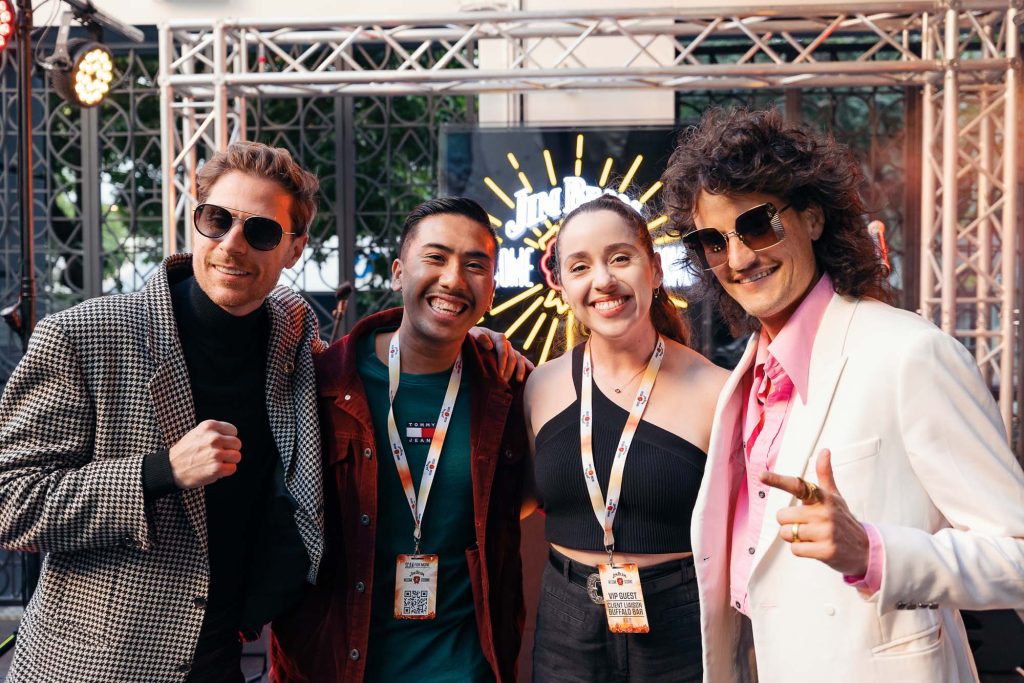 Close this message
Gallery: Client Liaison in Brisbane for Jim Beam Welcome Sessions
On Saturday, July 16th, Client Liaison outfit took to the stage at Brisbane's Buffalo Bar for the second of three live shows held as part of the Jim Beam Welcome Sessions.
Combining first-class live music with refreshing bourbon drinks, and offering audiences the rare chance to experience acclaimed acts in a different light as they play intimate sets, the atmosphere was right for Client Liaison's DJ set over the weekend.
Of course, it wouldn't be a Client Liaison set without a few extras thrown into the mix, with Morgan getting out amongst the crowd to deliver oysters. It gave fans direct access to the band themselves, allowing them to get up close and personal, rubbing shoulders with Miller and Morgan, taking photos with the pair to capture their experience, and conversing with them in a manner rarely seen by other artists.
The Jim Beam Welcome Sessions kicked off last month with a mesmerising set from Flight Facilities, and are set to continue on into next month, wrapping up with a final show at Melbourne's The Hop Bar at Beer DeLuxe, Fed Square, where Aussie chart-toppers The Veronicas will perform an exclusive set.
Relive the afternoon with this gallery of images by Mitch Lowe.