After months spent releasing a number on unrelenting singles, Sydney's Stand Atlantic have officially announced the impending arrival of their second studio album, Pink Elephant.
Sharing their first piece of new material since their 2018 Skinny Dipping debut back in September, singles such as "Hate Me (Sometimes)" helped to prove that Stand Atlantic wouldn't be taking things easy on their next record.
Over the last few months, fans have received new tracks such as "Shh!", "Drink to Drown", and "Wavelength", with the group revealing that plans for their new album's release had been "shifted and postponed" due to the global COVID-19 pandemic.
Now, with live music slowly returning to the local landscape and fans hungry for more new music than ever, Stand Atlantic have formally announced the release of Pink Elephant, sharing new single "Jurassic Park" to help celebrate the news.
Set for release on August 7th through Hopeless Records, Pink Elephant comes following almost two years of non-stop touring, and sees vocalist Bonnie Fraser pushing through "the awkward discomfort of confronting the people and issues blocking her path, one elephant and one song at a time".
The 11-track release collects all of the previously released singles the group have shared over the recent months, along with six other new tunes. Pre-orders are available now, and are selling fast.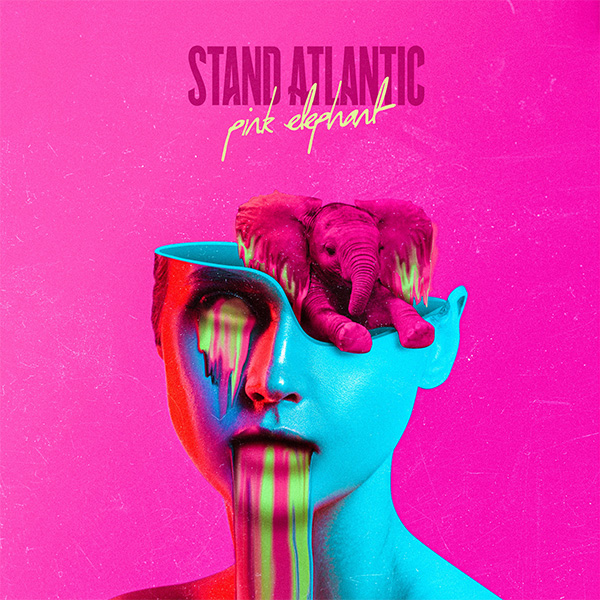 Stand Atlantic – Pink Elephant tracklist:
1. "Like That"
2. "Shh!"
3. "Blurry"
4. "Jurassic Park"
5. "Eviligo"
6. "Wavelength"
7. "Drink To Drown"
8. "DWYW"
9. "Silk & Satin"
10. "Soap"
11. "Hate Me (Sometimes)"