Australian pop icon (and upcoming Rolling Stone cover artist) Sia is one of the many artists set to appear on a forthcoming charity record to benefit the Save the Children organisation.
As Billboard reports, the new compilation – titled At Home with the Kids – will be released on August 28th, and features the likes of Portugal. The Man, Chromeo, Kyle, Christina Perri, Tove Lo, and more.
"The project came from an idea I had for an album that kids and their parents could enjoy together," Atlantic's Ian Cripps, explained to Billboard. "Early on in the quarantine, we started reaching out to see what artists wanted to be involved.
"The response was so positive that it went well beyond my expectations, and I'm very thankful to everyone who contributed to this and made it happen. It was also important to me and all the artists involved that we partner with a children's charity. We are grateful for the partnership with the organization Save The Children and the amazing work they do to help provide children with education, health care, and much more."
Featuring kid-friendly tracks (including Royal & the Serpent's "The ABC Song" and Shelley FKA DRAM's "Twinkle Twinkle Little Star"), the record also boasts Sia's "Riding On My Bike", a previously-unreleased song which has done the rounds amongst fan groups for some time.
According to an unsourced claim made on Genius, the track was originally set to appear on an album titled Ice Cream, which consisted of songs aimed at a younger audience. Reportedly recorded with Larry Golding between 2004 and 2006, the record went unreleased, with the tracks periodically emerging online.
The new track will serve as the first official release from Sia since "Together" in May, which serves as the lead single from the soundtrack to her forthcoming movie, Music.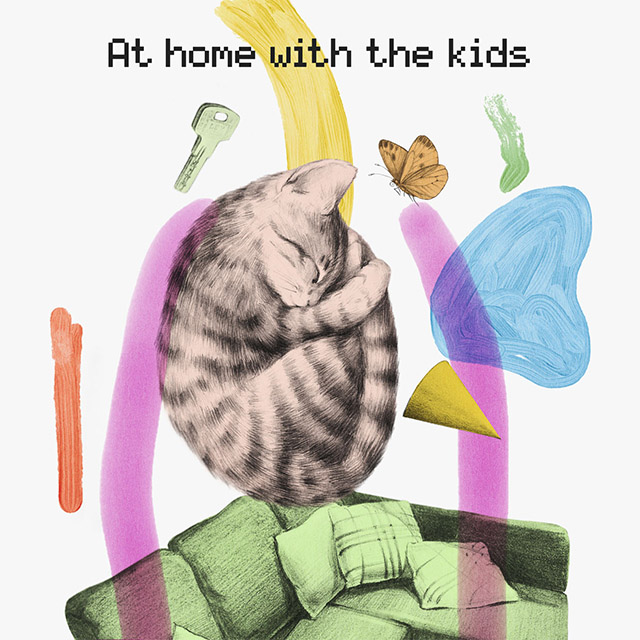 At Home With The Kids Track List
1.  Portugal. The Man, "Tomorrow"
2. Sia, "Riding On My Bike"
3. Royal & the Serpent, "The ABC Song"
4. Shelley FKA DRAM, "Twinkle Twinkle Little Star"
5. Chromeo, "Georgy Porgy"
6. Kyle, "Pickle"
7. Anderson East, "I Ain't No Zebra I'm a Bumblebee"
8. Gnash, "Night Night"
9. Christina Perri, "It's a Small World"
10. Ema Jo Cobb, "Hawaii"
11. Midland, "Farmer John"
12. Ben Abraham, "Eat Your Food"
13. Charlotte Cardin, "Hush Little Baby"
14. Charlotte Lawrence, "Lavender's Blue"
15. IV Jay, "Rock A Bye Baby"
16. Matt Maeson, "Giants"
17. Chloe Moriondo, "Oh My Darling Clementine"
18. A/J from Saint Motel, "Big Ol World"
19. A Thousand Horses, "The Golden Rule"
20. Aaron Raitiere, "If You Love Yo Mama"
21. The Knocks, "Star Design"
22. Tove Lo, "Buzz Buzz Hop Hop"
23. Winona Oak, "Who Can Sail"