Following a cryptic countdown and the premiere of a new track, Ocean Alley have officially announced the release of their third studio album, Lonely Diamond.
For a few months now, fans of the Sydney outfit have been hearing new singles that have served as the first taste of their follow-up to 2018's Chiaroscuro. While "Stained Glass", "Infinity", and "Tombstone" have been well-received by fans, the last couple of days gave rise to a cryptic countdown on the band's website.
Running out at midday yesterday, the group revealed they would be debuting their latest single, "Hot Chicken", on triple j. Now, following the track's premiere, they've formally announced the release of their new record, Lonely Diamond.
"It's pushing forward into the unknown… taking a journey to a different place or a different time that seems familiar or that you've been before and all the emotions and feels that come with that," explained guitarist Mitch Galbraith of the new album.
"I think of Chiaroscuro as the younger sibling of this album," added vocalist Baden Donegal. "With Chiaroscuro, we just went in there and did it, whereas this record we took time to reflect. We demoed, we wrote, we re-wrote. It's got more depth to it…"
While the record itself isn't out until June 19th (with pre-orders available from tomorrow), Ocean Alley have teased fans by revealing via a press release that it will combine "70s guitar rock, country and western, old school funk and synth-heavy new wave to create a deeply contemplative and atmospheric odyssey reminiscent of music legends including Fleetwood Mac, Dire Straits and Pink Floyd".
Needless to say, it's shaping up to be a powerful addition to the Aussie release calendar. Meanwhile, Ocean Alley recently rescheduled their Australian tour, with their national trek now set to kick off early next year. Check out all the details below.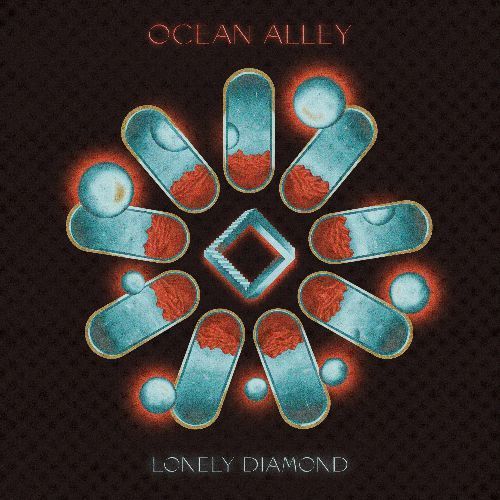 Lonely Diamond tracklist
1. 'Dahlia'
2. 'Tombstone'
3. 'Way Down'
4. 'Infinity'
5. 'Up In There'
6. 'All Worn Out'
7. 'Stained Glass'
8. 'Lonely Diamond'
9. 'Wet Dreams'
10. 'Hot Chicken'
11. 'Puesta de Sol'
12. 'Luna'
Ocean Alley Australian Tour 2021
With special guests Psychedelic Porn Crumpets and Dulcie
Saturday, February 6th (Sold Out)
Hordern Pavilion, Sydney, NSW
Sunday, February 7th
Hordern Pavilion, Sydney, NSW (All Ages)
Friday, February 12th (Sold Out)
Fortitude Music Hall, Brisbane, QLD
Saturday, February 13th
Fortitude Music Hall, Brisbane, QLD (All Ages)
Friday, March 5th
Fremantle Arts Centre, Fremantle, WA (18+)
Friday, March 12th
Thebarton Theatre, Adelaide, SA (All Ages)
Wednesday, March 24th
Melbourne Arena, Melbourne, VIC (All Ages)
Tickets available through the band's website