New Zealand-born Marlon Williams is set to showcase the majesty of his acclaimed live performances, premiering his Live At Auckland Town Hall this weekend.
Recorded and filmed in May of 2018 during one of Williams' sold-out nights at the titular Auckland Town Hall, fans of the beloved artist first had a chance to hear the performance when it was officially released in early 2019.
Featuring 21 stunning tracks, including a cover of Barry Gibb's "Carried Away", an official musical release took place early last year, though a press release states that the filmed footage of the gig has been kept under wraps "waiting for a moment when music fans would really need to experience the pure joys of a singer and band in full flight on stage, in harmony with each other and the audience".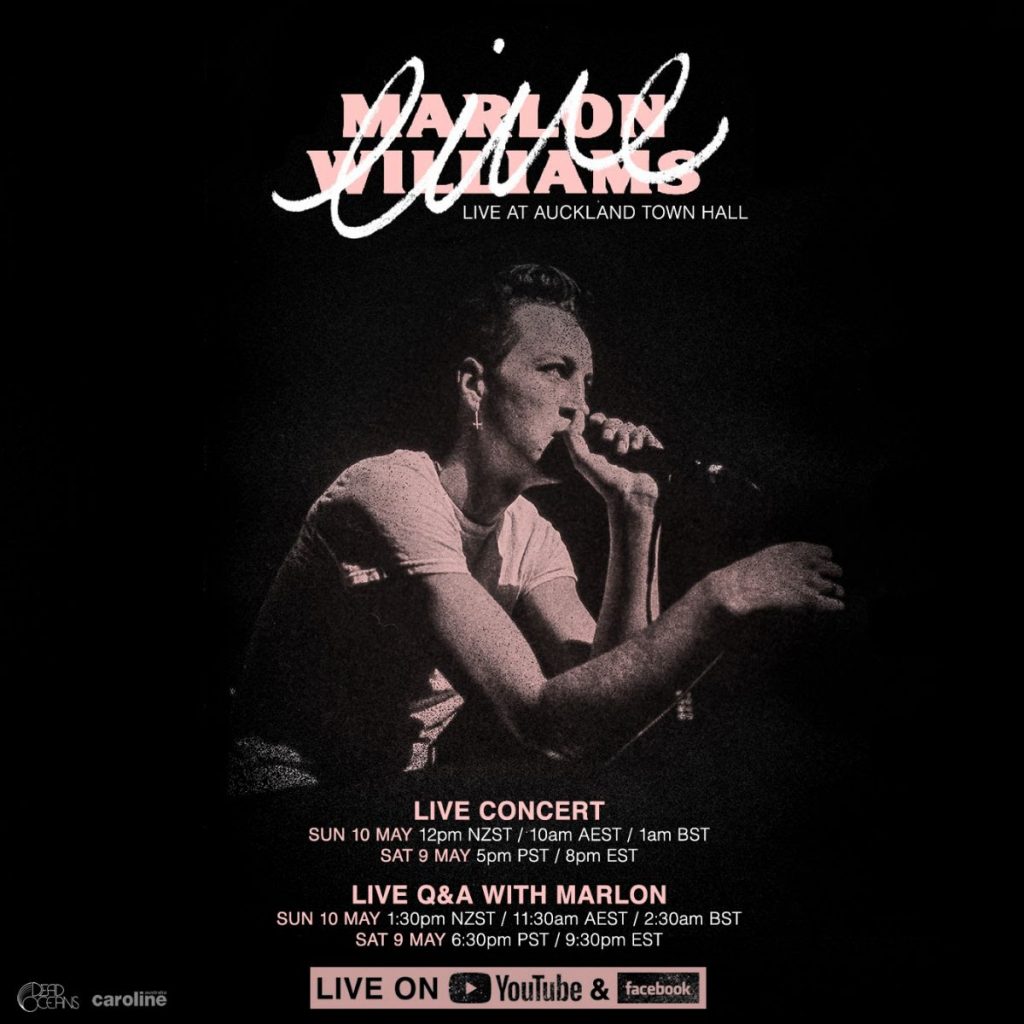 Now, Williams is set to premiere his magical performance online, with a livestream taking place at 10am on Sunday, May 10th, followed by a virtual Q&A at 11:30am.
A stellar showcase of why Williams has been revered as one of the most vital performers in recent years, this premiere follows on from recent appearances which have seen him perform as part of Music On The Home Front, Isol-Aid, and the special Undercover series for Radio New Zealand, which saw him talking with Finn Andrews of The Veils and covering each other's' songs.
If you've already grabbed a copy of the live record that captures this immersive performance, you already know what you're in for. If not, be sure to tune in from 10am on Sunday morning for one of the most majestic live concert experiences you'll ever have from the comfort of your own home.
Marlon Williams' Live at Auckland Town Hall Premiere
Concert: Sunday, May 10th – 10am AEST
Q&A: Sunday, May 10th – 11.30am AEST
More Details: Marlon Williams