With stages around the country emptied as a result of COVID-19 and the accompanying restrictions, musicians around the country last week took to social media to give fans the experience they'd been missing.
Coming together thanks to the collective minds of Rhiannon Atkinson-Howatt (Merpire), Emily Ulman and Shannen Egan of Turning Heads Agency, the event was given the genius name of Isol-Aid, and has been deemed an unprecedented success.
The inaugural edition of this "socially (media) distanced music festival" featured big names like Stella Donnelly, Angie McMahon, Julia Jacklin, and many more teaming up to stream live sets to fans via Instagram.
Though fans might have loved the music, Support Act would have loved the results, with more than $12k in much-needed funds being raised for the organisation during the industry's time of crisis.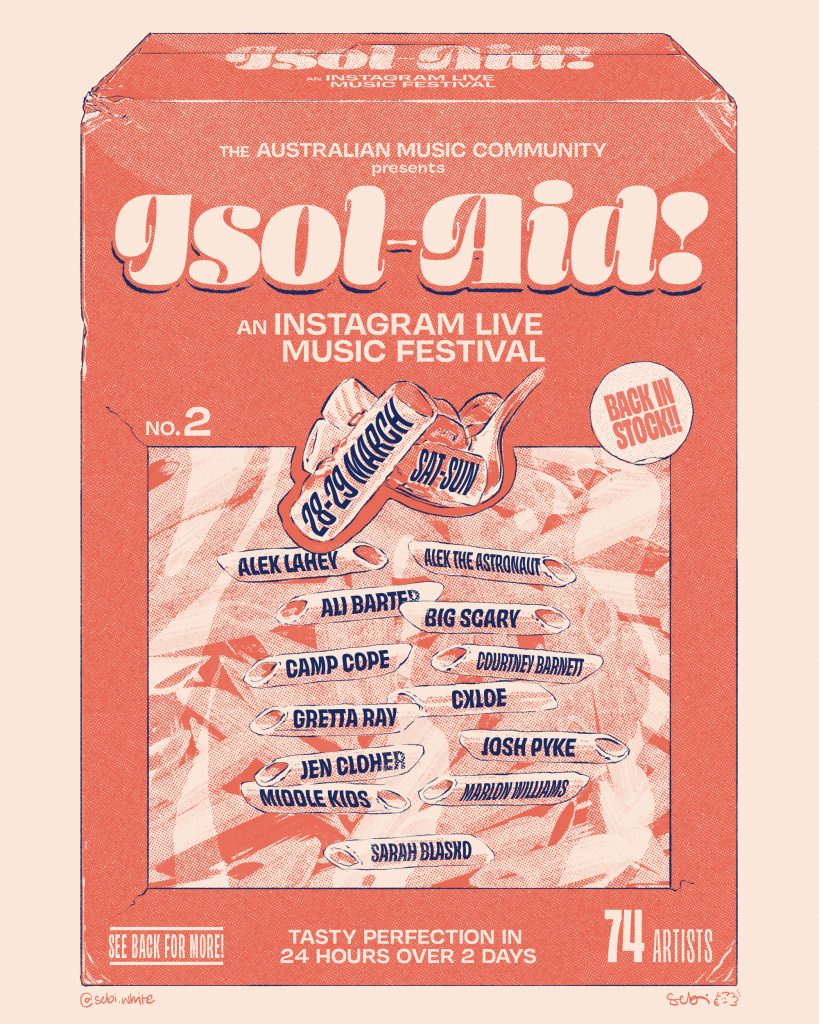 Now, Isol-Aid is back for another round, with this weekend set to feature live performances from the likes of Middle Kids, Courtney Barnett, Alex Lahey, and Camp Cope being beamed into the palm of your hand.
It doesn't end there though, with a total of 74 artists signing up for this weekend's festivities, including #1 Dads, Alex the Astronaut, Ali Barter, Alice Ivy, Big Scary, CXLOE, Gretta Ray, Hatchie, Jen Cloher, Josh Pyke, Kingswood, Marlon Williams, Montaigne, Sarah Blasko, and still many more.
If viewers are in the financial position to do so, they're encouraged to buy music and merch from the Bandcamp and Patreon pages of their favourite artists. Or, fans can follow the links in artists' Instagram profiles to donate to the Support Act fundraiser, which provides relief for music industry workers facing mental health issues or financial hardship.
For more information about this weekend's festivities, be sure to check out the Facebook event page, and tune in to Instagram across Saturday, March 28th and Sunday, March 29th.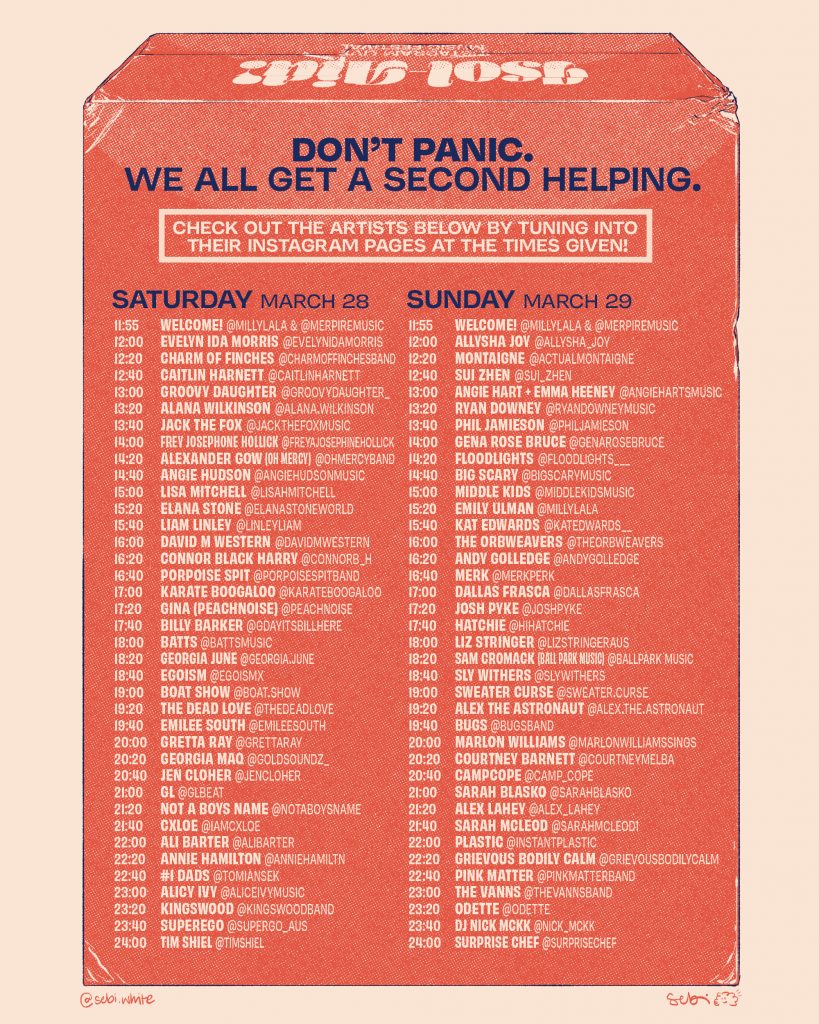 Isol-Aid: An Instagram Live Music Festival
#1 Dads
Alex Lahey
Alex the Astronaut
Ali Barter
Alice Ivy
Big Scary
Camp Cope
CXLOE
Courtney Barnett
Gretta Ray
Hatchie
Jen Cloher
Josh Pyke
Kingswood
Marlon Williams
Middle Kids
Montaigne
Sarah Blasko
And many many more…
Saturday, March 28th – Sunday, March 29th
More info: Facebook