While this week should have seen DMA'S releasing their long-awaited third studio album, the group have instead dished up some good news of a different kind, revealing a live streaming of their "career highlight" Brixton show next week.
Over the last few months, Sydney's DMA'S have been ramping things up in preparation for their upcoming album, The Glow, which was originally scheduled to be released on Friday, April 24th.
Due to the global COVID-19 pandemic, the record has since been pushed back to July, and upcoming touring plans cancelled for the time being. However, while all might seen a little grim, the group have instead shared some positive plans for the days to come.
Announced today, both the UK's Radio X and DMA'S have revealed that the group's sold-out performance at the O2 Academy Brixton in London on March 6th has not only been filmed, but is set to be broadcast in its entirety on the band's Facebook and YouTube.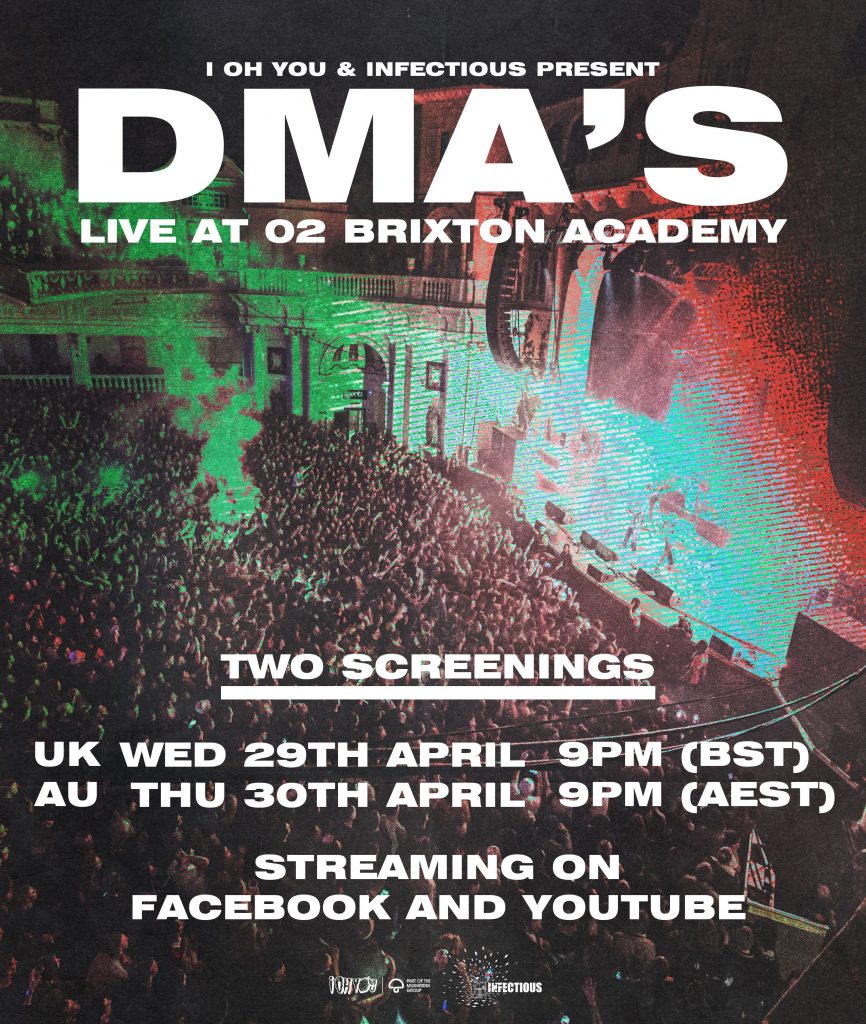 With 5,000 tickets to the South London venue selling out in under 24 hours, the show was in high demand, with support slots from Everyone You Know and Adelaide's Bad//Dreems helping to pump up the eager crowd before the main event.
As a means to keep fans entertained during lockdown, and to make it up to fans who missed out on tickets to the massive show, DMA'S will broadcast their performance from both 6am and 9pm AEST on Thursday, April 30th.
To promote the upcoming broadcast, the group have also shared their performance of "Silver", which can be seen above.
In related news, DMA'S are set to feature in the upcoming debut issue of Rolling Stone Australia, discussing their upcoming album, and their plans to potentially record a "heavier" EP in the near future.
"There's so many songs that didn't make the album," explained guitarist Johnny Took. "We have talked about doing an EP or an album, or a mini-album, or something of just a harder, punkier style, heavier – for us – style.
"I guess we'll see where we're at, but that's one thing I would like DMA'S to be. The kind of band where we say, 'Yes, we have made an album like The Glow, which is a big pop record, but I don't see why we can't kind of shift as we go along.'"