In this new Rolling Stone AU/NZ series, we take a look at some rising Aotearoa artists who are looking to impress in 2023 and beyond. It may still be an uncertain time for the Kiwi music industry at large, but exciting new artists like those included in this series keep on emerging. 
As a young kid, Lachi McBride remembers arriving home from school to the sound of his dad playing the guitar. Swept up in the sounds of his family home, he developed a keen ear for music, and soon began writing his own songs. 
Consequently, the fledgling singer-songwriter has developed the ability to witness life through the lens of artistic principles, visualising colour, tones and frequency and imbuing these vibrations into his music. 
Lachi's upbringing has also instilled a resolutely DIY spirit into his music, with his latest EP, Dance Today, which was released in November of last year, mixed entirely by the musician in his bedroom.
According to Lachie, it's "an encouragement and reminder to lose yourself, to find yourself, to dance, to become lighter, a celebration." Lightly melancholic but exceedingly danceable, it's an earnest and emotional creation.
Wishing to push himself, some songs were written within just one hour, with no clear formula, while he also used his record to highlight the impressive production skills of several unsigned Kiwi artists.
"Settin' the stage for what's meant, none of this disingenuous local industry co-signin' all for a dollar or hope that one day that kinda attention could ever mean somethin," he wrote on Instagram upon announcing the release of Dance Today, the fighting talk of a proper indie artist.
Lachi is now setting his sights on releasing more tracks this year, as well as making moves to give him the best chance at finding success in the industry on his own terms. In the below interview, Lachi opens about his career progress and his outlook for the year ahead.
Lachi's Dance Today is out now. 
Rolling Stone AU/NZ: Tell us about your love of music and how you discovered your talent. 
Lachi: Music and style were my two first loves. A form of evocation that opened me up to a language based on feeling bound by no title, demographic, creed, race or belief system. 
My father is and always has been a guitarist of brilliant measure, and still does play on the daily. I was born an optimist and confident. 
What do you love most about sharing music and performing? 
It's in the spirit of telling a story creatively, which often is a personal one, but at times can be pulling from somebody else and allowing the message to move through me harmoniously. 
To share my energy with others, the collaborative experience of that, especially when people feel invested in your music prior to the experience, I feel very very lucky to be a part of it. For people to spend money to see us is a blessing. Professional artists are nothing without it.
How would you describe your sound? 
Transparent and honest, colourful and vibrant. A sound for every emotion and feeling one goes through. I trust that my sound provides the listener healing and grace.
What themes did you explore on Dance Today?
I thought a lot about peace, having come to it for the first time in my life, love because without it we're empty, and joyous fun.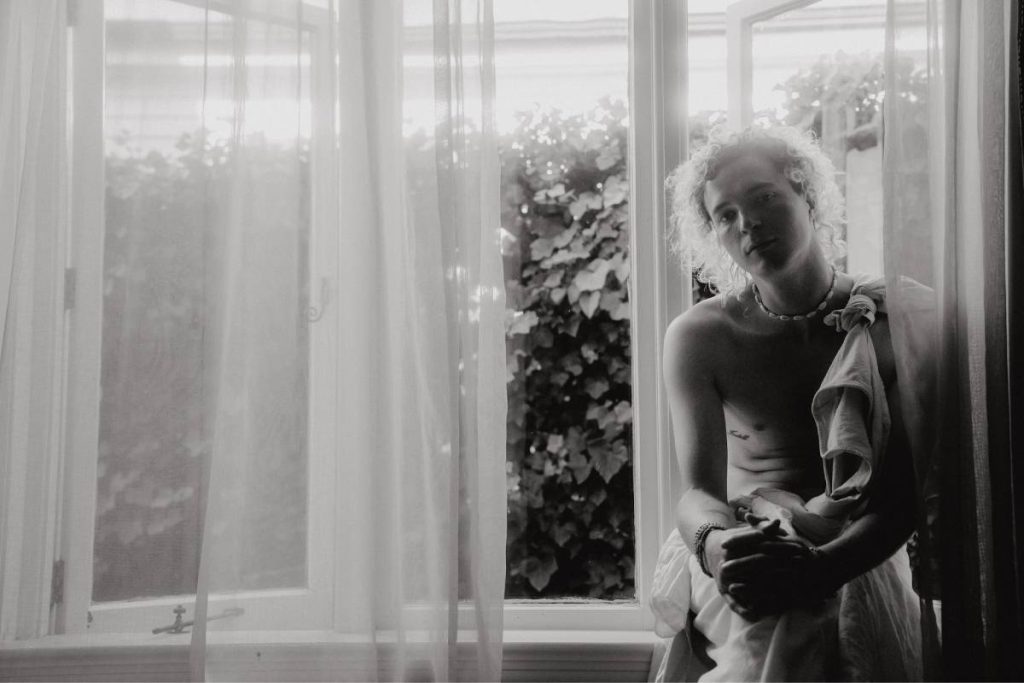 What do you hope audiences take away from listening to the EP?
Feelings of acceptance within themselves. Whatever one feels when listening to my music they're supposed to though. 
The energy we feel in life is an indicator of where we are and who we are, and music isn't any different in that sense. People have told me they've felt at peace, that they've felt free, and that's enough for me.
What is your biggest motivation to share your music? 
In every smile we share there is a story behind it. I want to encourage people to share their smile as you never know when your time is up. 
Who are your biggest supporters? 
Me, myself and I. There wouldn't be any music to experience if I wasn't first satisfied with the finished product. 
I love myself and so naturally I must love what I do, because what you create is an extension of you. People who know themselves, not limited by age or experience, those are my people.
What do you think it takes to be successful in the music industry in New Zealand? 
Being obsessed with your craft, embracing patience, and walking with the faith that you'll make it. 
What have been some achievements in your career so far that you are most proud of? 
When RNZ played my single "Can't I Stay" on the radio last year thanks to Simon Morris. 
What can we expect from you in 2023? 
If each album was a chapter, chapter 2 would be getting to know who I am as an artist visually and what I see in my head. I have a show at Valhalla in Wellington on March 1st. Also, consistency. 
How can we hear more of your music? 
"Lachi" on every platform. @lachimcbride on Instagram and Twitter. Follow me on there if you're a champion of positivity and truth, my truth (life) at least.