Rolling Stone Australia has been given the privilege of contributing to a learning centre in Ban Kung village, near Udon Thani in northeastern Thailand.
In collaboration with the ASHA Foundation for Humanity and the Playing for Change Foundation (PFCF), Rolling Stone Australia has funded the construction and management of an education centre for children in Ban Kung.
Playing For Change Foundation Asian Program Director, William Aura, visited the area in early March and contacted the ASHA Foundation for Humanity and Rolling Stone Australia.
The area around Ban Kung is underdeveloped and lacks many of the infrastructure opportunities needed for education. Many children leaving school to seek job opportunities in bigger cities have been targeted by child-traffickers at an increasing rate. In 2019 alone, a record 1,807 victims of human trafficking were rescued. About 60% of those rescued last year were women, and most were trafficked to work in the seafood industry or sex trade.
The learning centre structure, originally thought to take about a month to construct, took over three months due to extreme heatwaves and monsoonal downpours. It now hosts lessons in basic English instruction, traditional Thai and Isaan dance, art, yoga, aerobics, and introductory Muay Thai for self-defence.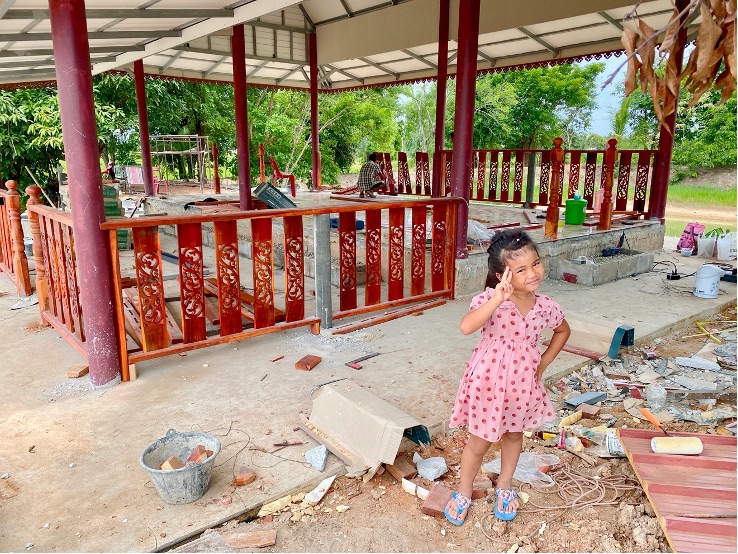 "What started off as basically a shelter from the sun morphed into a most beloved Thai icon – a Sala Thai," says PFCF Asian Program Director, William Aura. "Designed and built to incorporate cultural symbolism, it offers a feeling of home and importantly, a representation of unlimited possibilities for the village and generations of children to come.
"To the people of the village, a dirt road and a rice patty being transformed into a beautiful learning campus is powerful evidence that change has arrived," Aura adds.
Local teacher Mai Wilachai, who previously provided free lessons and lunch under a mango tree next to the rice fields, is now the main tutor. The centre has also received commitment from the music teachers at PFCF's sister school in Khlong Toey, Bangkok to introduce a full music program via a live stream.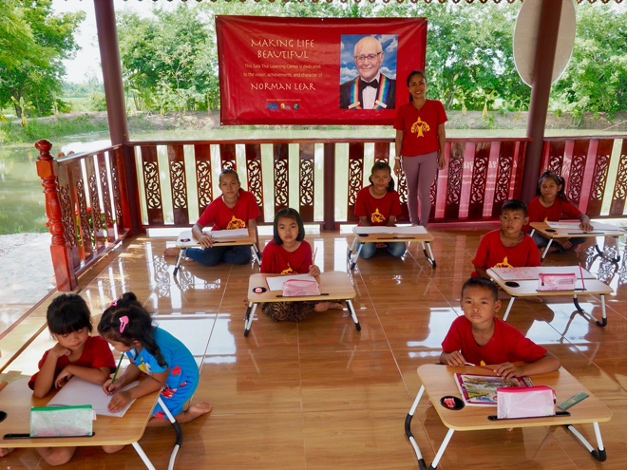 "Giving back is a core value at Rolling Stone Australia," says Sam Benjamin, Publisher of Rolling Stone Australia. "We are extremely grateful to have been given the opportunity to collaborate across borders and help to create a space for education. We deeply appreciate the efforts that Mai Wilachai, the ASHA Foundation for Humanity, and the Playing for Change Foundation have invested in Ban Kung's community, and we are keen to further contribute our resources to that effort."
"On behalf of Mai, the children and families of this community, we thank those at ASHA, PFCF and Rolling Stone Australia for helping us to make this world a better place," says PFCF's William Aura. "Together, by enriching the lives of these children through education, music, dance and art, we are able to relieve suffering and benefit others. A compassionate act such as this truly enlivens us all."