If binge-watching Daisy Jones & the Six had you dreaming about velvet flares and shearling coats, then we've got the Byron Bay escape for you. 
Sun Ranch sprawls across 55 acres in Coopers Shoot, at the heart of Byron Bay's hinterland. Mixing laidback 1970s style with Spanish influences, you'll be expecting to see Lynyrd Skynyrd jamming in the communal spaces, perhaps being interviewed by a Penny Lane type. 
It's a 'hotel of good times', as the mantra reminds you, from the western-style gateway entrance to The Lair lounge where you can enjoy everything from breakfast and yoga to a cheeky nightcap to end the day.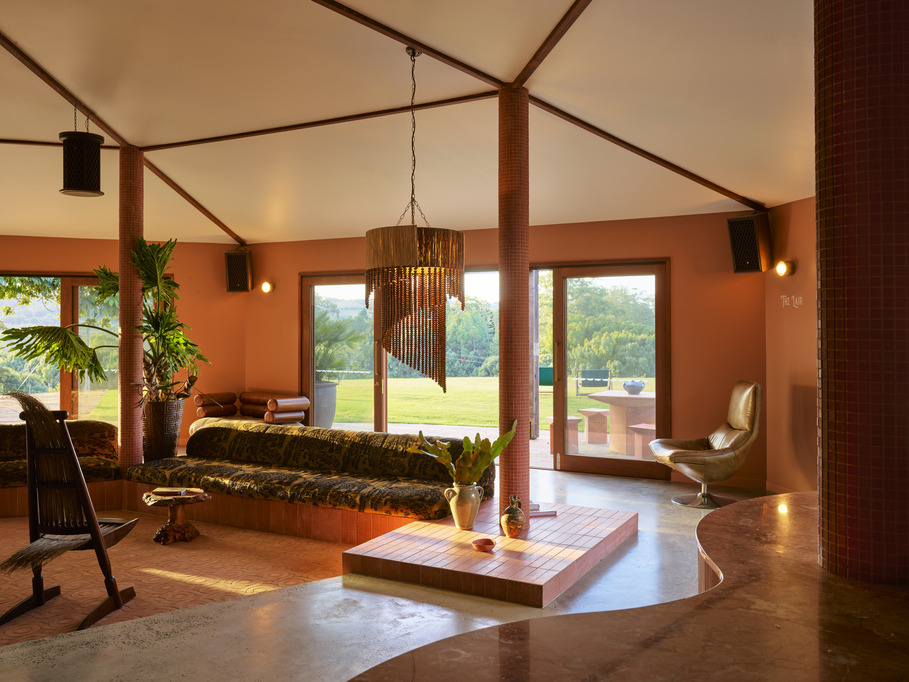 As unique as its style is the creative team behind Sun Ranch; there are seven creative couples involved, some of whom have known each other for over 25 years. Co-owners Julia Ashwood, who also co-owns the Eltham Hotel, and Jamie Blakey, founder of One Teaspoon, lead the charge with other creatives including singer/songwriter Mylee Grace, and PE Nation co-founder Claire Greaves. 
Also part of the creative force behind Sun Ranch is surf commentator Ronnie Blakey, cinematographer Tim Tregoning, restauranteur Matt Rabbidge, Pony Rider owner Kelly Searl, Monster Children Magazine co-owner Chris Searl and hospitality king Greg Mathew.
Given this pedigree of creativity, hospitality, and fashion, it makes complete sense then that Sun Ranch is the perfect Californian mood board come to life. Led by the five-room luxury guest house known as The Rambler Longhouse, Sun Ranch offers an additional six two-bedroom barns and stunning communal spaces like The Pool Club and The Field House.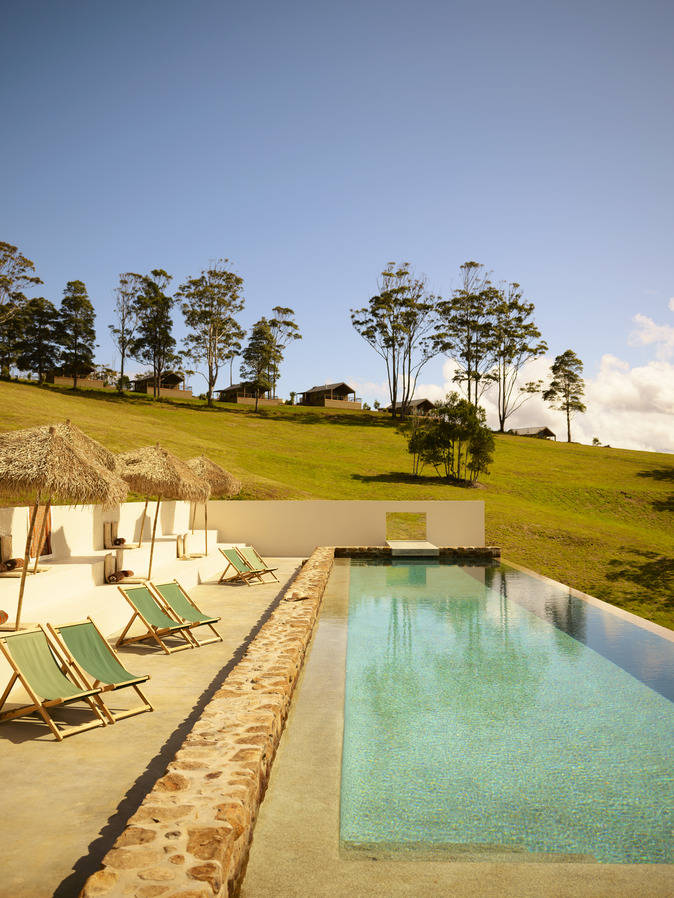 "We've created a place that we hope really inspires our guests. From the moment you come  through the gates, you'll know you've arrived somewhere different. From the unexpected design moments to the array of different offerings here at the ranch we hope you leave feeling like you can conquer the world," said Jamie Blakey. 
"The spaces we have created here on the ranch push boundaries. Luxury finishes go hand in  hand with unexpected interiors, carefully sourced from vintage merchants and markets  internationally. We've not been afraid to experiment with colour and space which at the end of the day makes a striking impression ~ the Californian ranch houses of the 70's with their  Spanish influence was where we started… where we ended up was here, 'the hotel of good  times'," adds Julia Ashwood.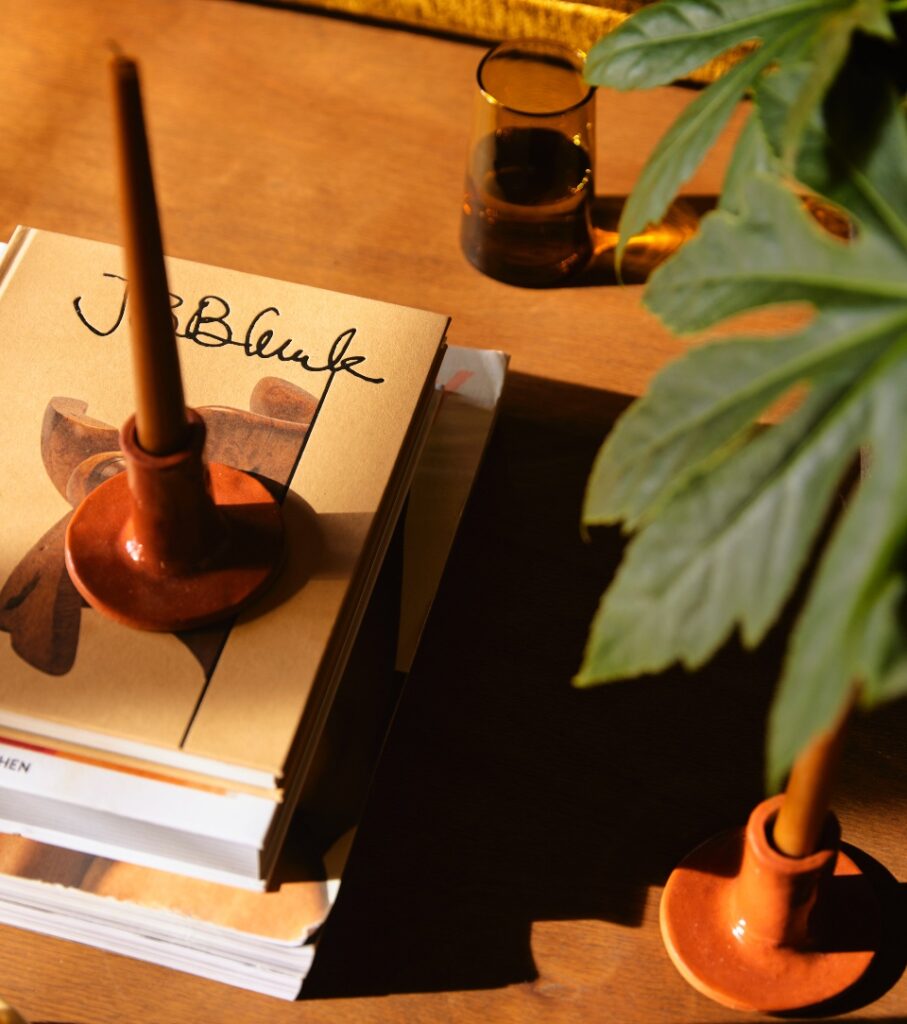 A labour of love, Blakey and Ashwood were first inspired to create the Sun Ranch when they spotted the 55-acre property, but it took over two years to bring it to life. Firstly, they planted over 10,000 native plants and trees across the entire property before the renovations of the existing 80s farmhouse could begin with progressive design and construction company Balanced Earth.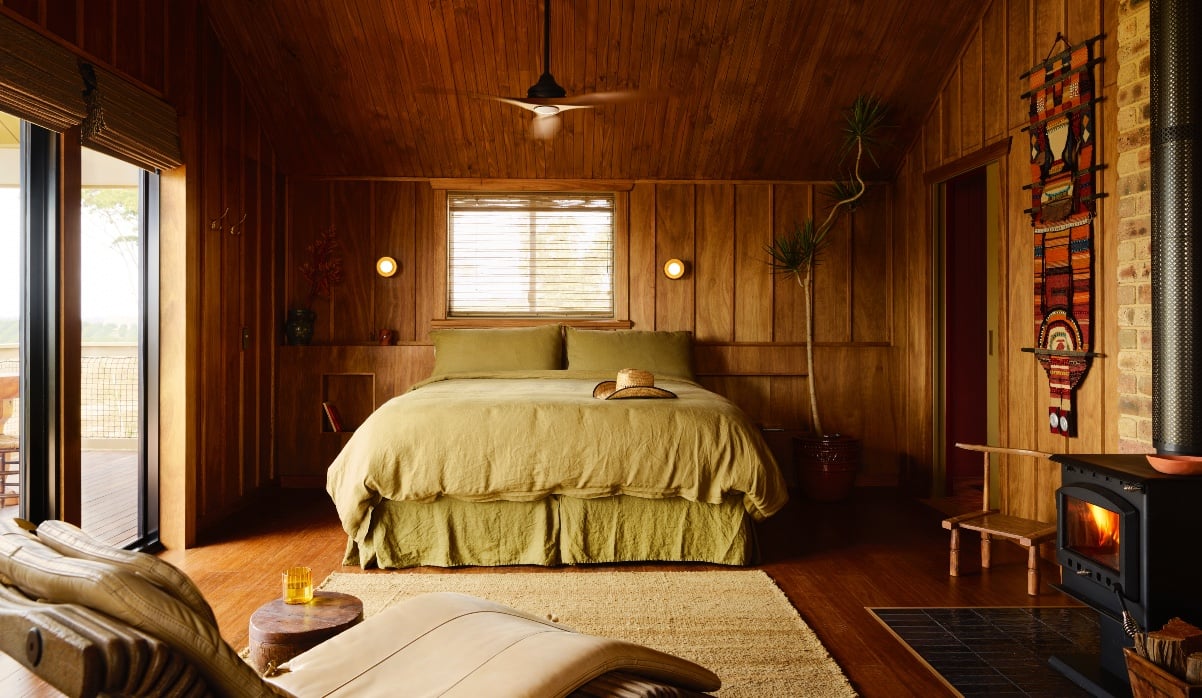 It's not just the beautiful surroundings to take in at Sun Ranch, there are a plethora of add-on experiences to complete your stay. Like many musicians before, you could be inspired by Zephyr Horses and enjoy an onsite horseback riding experience. Or, you could go full Cosmic Cowboy, with a cacao ceremony, sound healing and astrology. 
For the foodies, there are never-ending culinary experiences to enjoy, using the ranch's own gardens and neighbouring producers. Pop-up dining experiences abound, and resident chef Philippa Sumback can provide unforgettable meals for breakfast, lunch and dinner.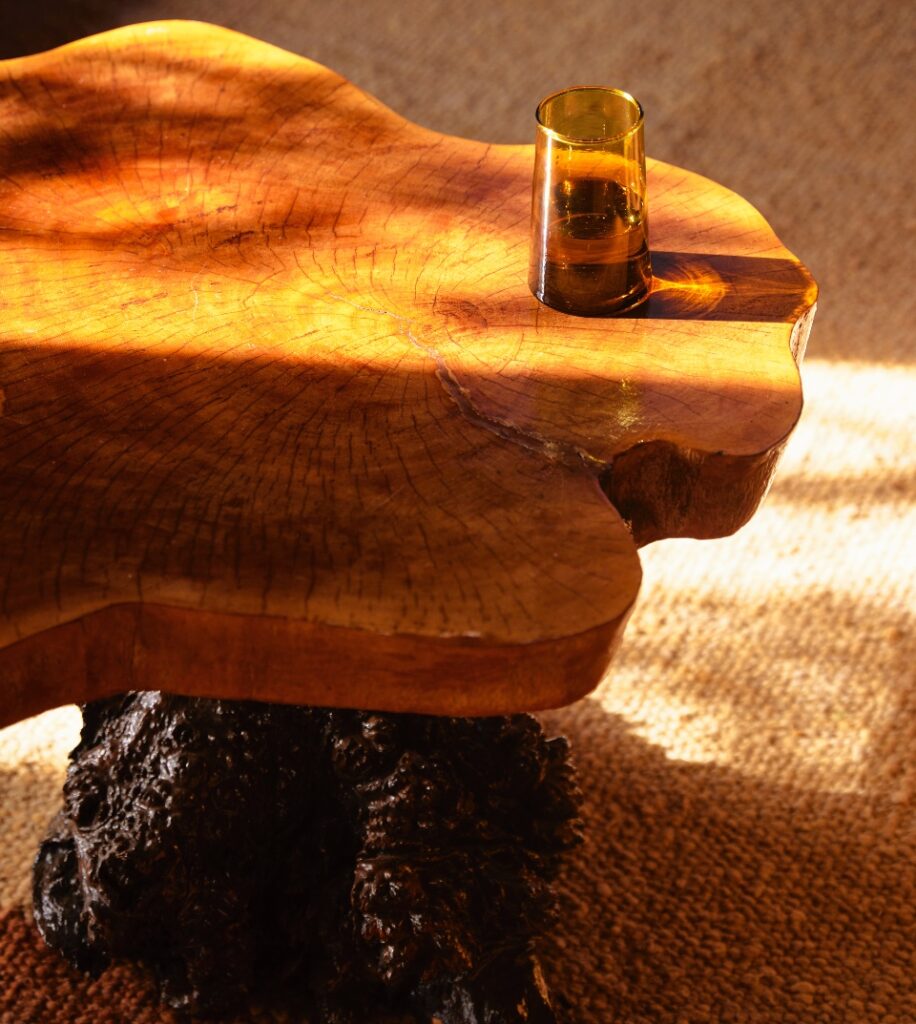 But of course, it all comes back to music, and Sun Ranch will even soundtrack your stay. The Whiskey Lounge offers the best of sultry beats and jazz, or a live band under the stars if that's more your speed. Each accommodation space is named after classic 70s country and rock songs, selections of hand-picked records and biographies of musicians are scattered around and you can even access the Sun Ranch Spotify playlist for each space, tailored to the vibe of your stay. 
Rooms start from $850 per night with a two-night minimum, or you can book the entire ranch with a maximum of 34 guests for a private function. Sun Ranch is open for bookings now, visit sunranch.com.au.